Nganya: Matatu Culture Unravels in This Gritty Drama
If there's one thing that's quintessentially street culture in Nairobi, it's Matatus. These vibrant minibuses are the choice mode of transport for most Kenyans. 
You've seen them weave through the city traffic blaring loud music, flashing lights. Sometimes, you'll even spot a tout precariously hanging out the door! 
The matatu industry in Nairobi is a lucrative and a colourful one, but it is also an industry riddled with crime and violence and often accused of colluding with criminal gangs to hijack passengers. 
For several years now, Kenya's public service transport sector has been chaotic. From running amuck on the road to using underhand tactics to kill competition.
The industry is messy, uncontrolled and is run by cartels whose word is law and order especially in Nairobi, Mombasa and Kisumu.
Now, you get to see the inner workings of the industry unravel in the gritty drama Nganya.
Created by Rafiki actress Nice Githinji and directed by Bruce Makau (Kina's Jabali), Nganya is mainly set in Eastlands, a notorious crime hub in Nairobi. The drama series follows the lives of matatu driver Gathee (Ndungu wa Maina, Kina) and his conductor Jamoe (Isaac Kiarie, Nairobi Half Life) as they go about their day to day operations transporting passengers across the city while also caught up in criminal activities in their struggles to make ends meet.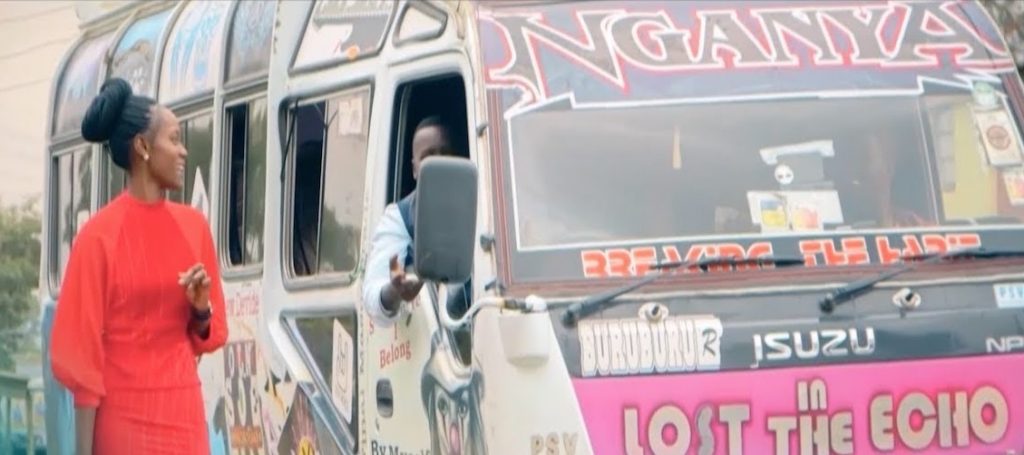 Nganya promises a raw, authentic view of matatu culture in Kenya. There's violence and cussing so best not to watch this with kids.
Watch season 1 & 2 on Showmax.