You Won't Believe This: Adelle Onyango Just Met Kate Middleton, Duchess of Cambridge
Kiss FM's radio host did well in flying the Kenyan flag high during her visit to Manchester, England when she had the pleasure of being amongst the select few who had the opportunity to interact with Kate Middleton, the Duchess of Cambridge when she attended the Children's Global Media Summit.
Photo Source: Adelle Onyango's Instagram
She took to social media to share this iconic moment that was captured with the caption "So this happened today, I met and had a conversation with the Duchess (of Cambridge) – Kate Middleton! Gaaaaa!!! We spoke about Cyberbullying, cultural differences between Kenya and the UK, content creation for digital platforms and how young Africans are reclaiming & redefining the African narrative!"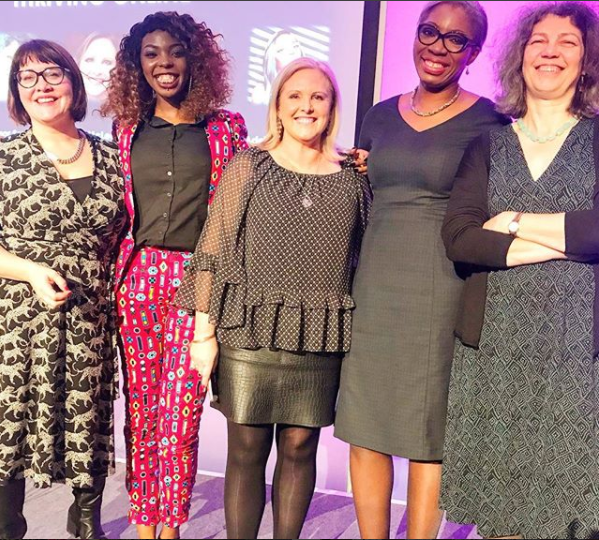 Photo Source: Adelle Onyango's Instagram
Adelle represented Kenya by being a panellist for a discussion about Cyberbullying and solutions to the matter alongside Tessy Ojo: CEO of the Diana Award, Susan McLean: Director Cyber Safety Solutions, Professor Sonia Livingstone, LSE and Sam Walker: Presenter BBC Radio 5Live.