'Tiger Zinda Hai' Review: Salman Khan Does it Again

Salman Khan is the superstar of Bollywood and usually his films release on the EID holidays but this year he chose to release his movie, Tiger Zinda Hai over Christmas. Even if the much-awaited film Padmavati directed by Sanjay Leela Bhansali had released, Tiger Zinda Hai would have no problems on the opening day or gain huge collections thereafter.
"Tiger" is the code name for the Indian Government spy agent and the first installment was titled Ek Tha Tiger in 2012. Now 5 years later, Tiger has married his girlfriend Zoya who is a Pakistani Government spy agent and they have a son called Junior.
Tiger Zinda Hai is about how these two spy agents unite to rescue the Indian and Pakistani nurses being held hostage in an Iraqi hospital in Tikrit by the terrorist Abu Usman.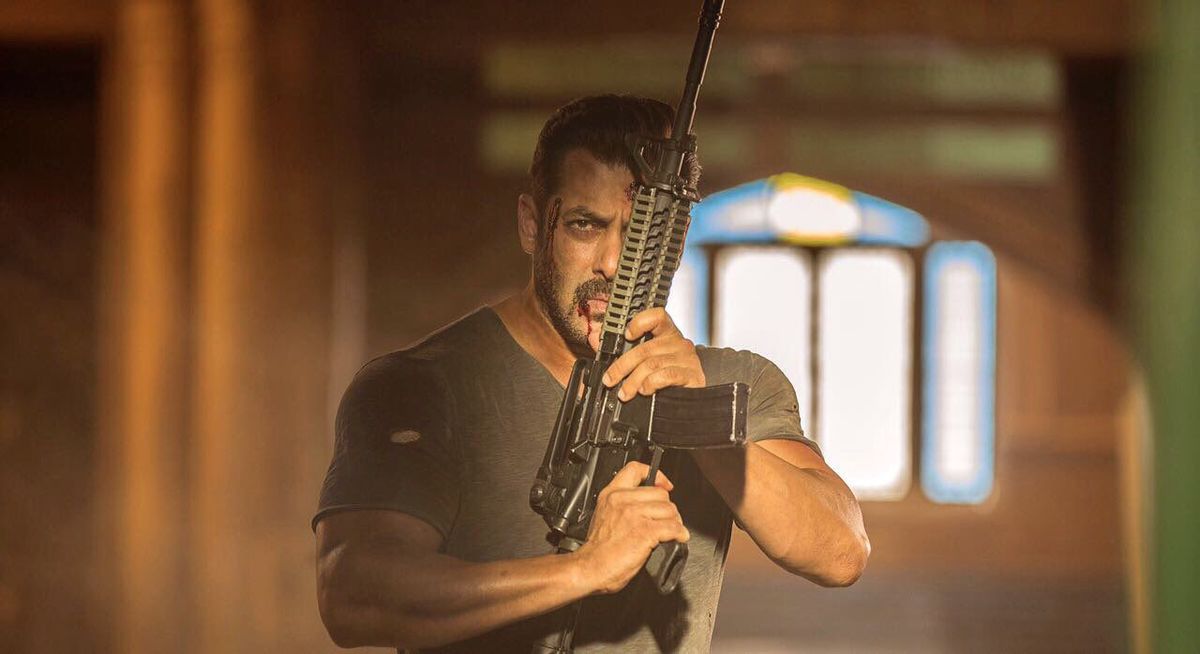 This is an impossible mission because of the demands by Abu to take over the oil rich land and his army is ready to die for him at any order. The Indian Defence Minister knows that only Tiger can do this mission and he travels to a place somewhere near the Alps to have the chat. Tiger signs up but wants to choose his own team and as soon as they hit the ground running, Zoya comes to rescue them with her colleagues, since the capture of the Pakistani nurses was never mentioned to Tiger. Thus, this interesting paradox of two enemies who have to become friends to rescue their women gets underway.
Tiger Zinda Hai is a straightforward story of hostage and rescue mission but it has certainly uplifted the standard for Bollywood action films. There's more authenticity over set design, action sequences, use of location and execution by all actors. There is slight Hollywood influence that is from films like Green Zone, Kingdom and Syriana but they have certainly tried their best. This looks like an expensive production, but Tiger Zinda Hai may end up breaking records of the highest grossing Bollywood film since Bahubaali.
Salman Khan is Tiger and he is looking hot and delivers his performance with simplicity. Katrina Kaif is Zoya and she certainly knows how to kick butt in action. If Hollywood wants a better Tomb Raider, they should consider her. Sajjad Delafrooz is Abu Usman and he is the next big actor to watch out for in a negative role or one of a darker shade. He was last seen in the action film B.A.B.Y. with Akshay Kumar in the lead role.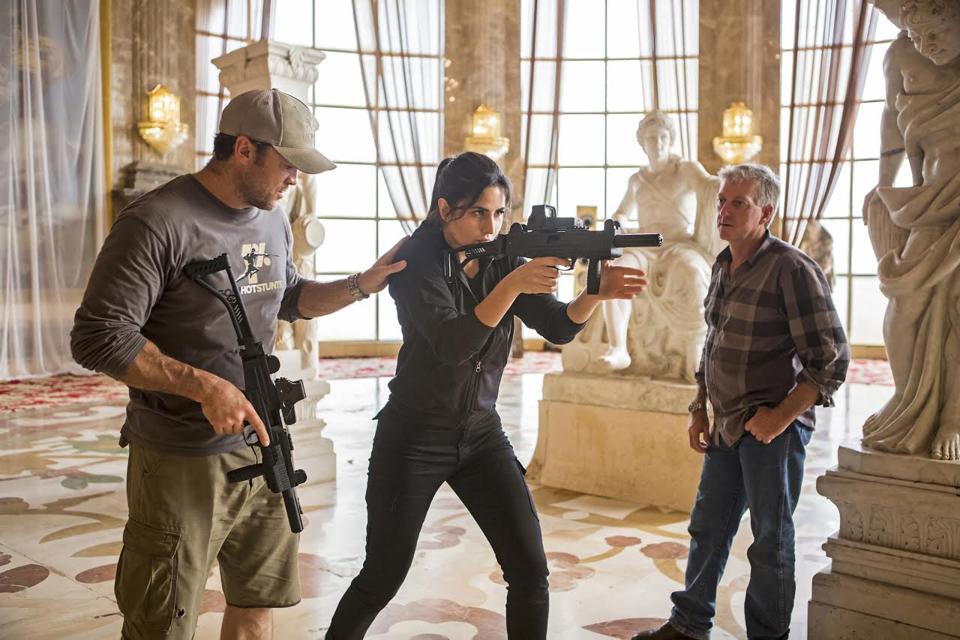 Paresh Rawal is the surprise package as the hustler and it seems like actors in Bollywood are finally getting meaty roles to play that can show off their skills properly.
Tiger Zinda Hai's favourite scene for me was when Zoya rescues the women at the City Council building. Action director Tom Struthers who has worked on films like Dark Knight and X-Men set a superb action sequence for this scene which was supported by a heart wrenching song, Tera Noor.
The cinematography by Marcin Laskawiec is excellent especially in the snowboarding sequence. The film has been written by the Ek Tha Tiger writer Neelesh Misra and Ali Abbas Zafar. The film has been produced by YashRaj Films and this is their strongest action film ever.
Ali Abbas Zafar who has directed Sultan, which starred Salman Khan as a wrestler has shown with Tiger Zinda Hai that the duo will need to make a hat trick to complete their luck in super hits.
Tiger Zinda Hai is a must watch and while Akshay Kumar in the film AIRLIFT did not shoot one bullet in the rescue operation, Salman Khan has gone guns blazing here.