The Ultimate 'Njaanuary' Hacks That Will Help You Survive the Devilish Fuel Price Hike
There's no doubt that this week's fuel price hike is hitting motorists where it hurts most – the pockets. Fuel price gatekeepers, the Energy Regulatory Commission (ERC) slapped us with new pump prices last Sunday and as it turns out, it's the highest it's been in the last six months.
A litre of super petrol just shot up to a dizzying Ksh106.3 per litre from Ksh 97.1, while your diesel engine will set you back Ksh 94.82 for each litre, up from Ksh 84.46. ERC director general, Dr. Robert Oimeke blamed the rise on increased landed cost of imported fuel. The rising dollar may also be a contributing factor.
This only compounds the already exorbitant cost of parking within Nairobi. Luckily, we have a few great, time-tested tips on how to survive this latest price jump.
Car Pool
This will not only reduce the number of cars on the road but you'll be able to save a lot on fuel. If you and your family members work or school more or less in the same area then why not just use one car? Another instance would be that you and a colleague of yours reside in the same neighbourhood so you can split fuel costs.
Get on that Matatu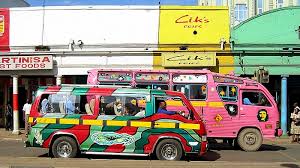 Let's be honest, matatus are way more affordable than cars are. You obviously will have to adjust some areas of your lifestyle such as waking up earlier or wearing more durable and comfortable shoes to enable you to walk around. For instance, say you work at Westlands and you reside in Kilimani;- a matatu to Westlands is just Ksh.30, return would make it Ksh. 60 and in a week, you only spend Ksh.300 saving almost 5 times the amount you'd spend if you were driving a 1500cc car!
Alternating is Key
You don't always have to drive to your destination. If it's a day when you have a lot of stuff to carry, you're running late or just feeling lazy then you can resort to using your automobile otherwise alternate between your days, one day you can get on a bus the other you can drive.
Try out a Myth
It is a belief amongst a significant number of people that putting your car on neutral when at stand still tends to save fuel- say while in traffic or waiting for the traffic lights to go green. There are a number of people who swear by it: you can give it a try and see if it works, there's no harm in trying.
Turn off the A.C: Yet another myth that has haunted millions of automobile drivers, it's believed that the AC is somehow connected to burning extra gallons of fuel, how true this is, well we don't know! Fun fact, if you read some blogs that specialize in car efficiency you'll see that the joke is entirely on you, in that, some purport that having your windows down burns more fuel, hmm!
That's it folks, if you have any other helpful ways to help during these hard times do feel free to share.