'The Shape of Water' Review: Queer Yet Satisfying
The American romantic-fiction film, which has this week garnered a total of 13 Academy Award nominations, takes us back to the sixties and is centred around a mute, Elisa, who works as a cleaning lady at a high security government laboratory in Baltimore, alongside her close comrade/colleague Zelda (played by Award-winning actress, Octavia Spencer).
One day whilst carrying out their usual duties, Elisa discovers a strange top-secret creature that the government was hiding and her curiosity inevitably leads her to form a bond with it and sets her on a dangerous path in a bid to save it from the vicious plan they have against it.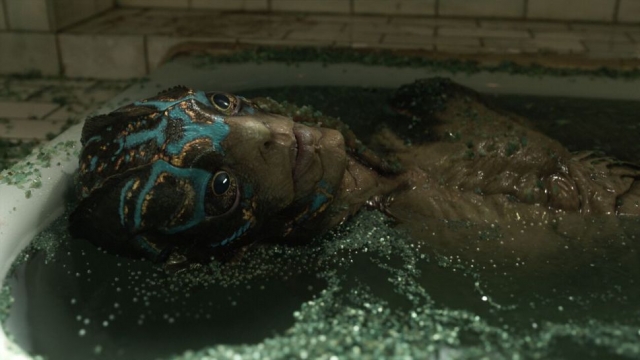 Mexican film director, Guillermo del Toro has an exceptional sense of imagination and this can be seen from his previous films, the likes of Hell Boy and Pan's Labyrinth, which always have the most unpredictable and fantastical storylines, and one which would resonate well with those with a very open mind.
A film doesn't get such a generous amount of nominations for no reason, there is a lot of symbolism that one needs to look out for. First of all, Elisa, being disabled has finally been able to form a deep connection for the first time in her life with something that most people would deem as unlovable. We all know the search for love and real connection is something that everyone desires and there are several situations where people fall in love with the most unexpected people – so, the theme will resonate with audiences.
The brutality of racism is also made apparent. Every imaginable issue faced then and now is brought to light in the queerest yet satisfiable way.
The movie will have you delving into the deepest recesses of your imagination, and ultimately appreciating the great talent that Guillermo del Toro possesses. There is nudity, heavy language and X-rated scenes, although written, performed and directed in a masterful way that doesn't feel cheap in any way. You simply have to love the rawness of this movie.