The Reel Rundown: A History of Kenyan Film
Kenyan film history goes way back to the 20th century when Henry Keaton, a wildlife
photographer filmed American President Theodore Roosevelt on a hunting safari in Kenya in
These were the first images of our country captured on tape. The resultant film, Theo in
Africa was screened in 1910.
Kenya's independence in 1963 ushered in Africanisation in the arts and film training started.
The Kenya Institute of Mass Communication was inaugurated to train Africans in film- making,
and so they could replace the Europeans working at the national broadcaster, Kenya
Broadcasting Corporation.
Granted, Kenya's film industry may seem diminutive by western comparison, but it has
produced some groundbreaking productions since the early 1950s with films like Men Against
the Sun, a major British historical adventure that was shot on location in 1952.
Over the years, Kenyan locations have been used in major action adventure movies and wildlife
documentaries. The interest in Kenyan locations has been sustained to a large extent by the
country's wide variety of geographic scenery and climatic conditions compressed in a relatively
small space.
Some of the foreign films shot in Kenya include The Kitchen Toto (1985), Michael Apted
Gorillas in the Mist (1988), Michael Radford, White Mischief (1988), Bob Rafelson, Mountains
of the Moon (1990), Ashanti 1990, Bushtrackers (2001), Tomb Raider (2001) and, Fernando
Mireille's The Constant Gardener (2005).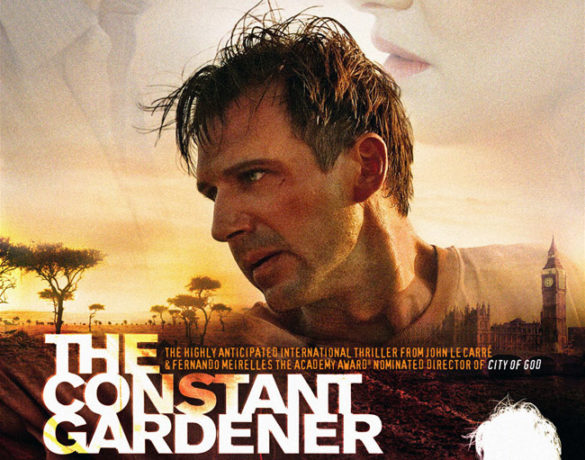 Kenya's reputation as prime filming location has been boosted by two foreign films which won
Oscars; Out of Africa (1987) and Nowhere in Africa (2002), both of which were shot in Kenya
with a commendable inclusion of local cast. Out of Africa, which bagged seven Oscars in the
80s, highlighted Kenya's beauty to the world, making it a prime tourist destination in addition
to a sought-after location for international films.
The first Kiswahili film, Mlevi (Drunkard), 1968 by Ragbir Singh, a Kenyan born film, inspired
plenty of successive Kiswahili films. Other local filmmakers who made a significant mark
include Alan Root, whose wildlife films won many awards in international film festivals Then
there's Albert Wandago's 2002 production Naliaka is Going, which retailed in VHS, making it
the first movie sold through local retail outlets. The digital era inspired Kenyans to use the
technology for filming, giving birth to Nairobi's River Road film- making enterprise, Riverwood,
which is Kenya's answer to Nigeria's Nollywood and India's Bollywood. Njeri Karago created the
film Dangerous Affair, directed by Judy Kibinge and inspired other filmmakers to foray into
independent feel good films dealing with contemporary urban themes.
Kenya's penetration into the African, indeed world film market, has been an uphill task. It has
been considerably hindered by the overt domination and local preference of foreign
productions. Unfair market conditions and policies have equally been mentioned as major
drawbacks for the industry. To compond the issues, television stations are replete with Western
shows and movies. Foreign owned cinema theatres in the country (almost) only exhibit foreign
films.
In her essay, "Africa Through a Woman's Eyes," says, "Africans presently live in a period of
neocolonialism in which Western film monopolies dominate distribution, which means that
African audiences have little control over which films they can see."
In Kenya, this "neocolonial" situation has caused Kenyan film practitioners to press the
government for fair competition policies related to the market. They have lobbied for increased
local content in the local audio-visual media.
Although an ideal compromise has not yet been realized since the government's directive that
20% of what is aired on the local television channels should local content, some players
nevertheless are soldiering on. Individual filmmakers have taken the demanding and expensive
enterprise on; and we are slowly getting there.
Film piracy affects Kenyan filmmaking in two major ways: Relatively cheaper pirated copies of
foreign films unfairly compete with the local productions, which are usually original works.
Local works are usually trusted with the producers themselves or a few trusted retail stores.
This situation does not only create an unfair market environment for the local productions but
it also ensures that the local productions are not readily available for viewing.
As to what the next hundred years will bring, only Kenyan filmmakers can write the future by
standing on the building blocks of yesteryears to showcase our stories to the world.