'The Post' Review: In Times of Government War on Media, a Timely Movie
The Post is a historical drama film directed by Steven Spielberg and starring Meryl Streep as Katharine Graham, a strong and independent woman called Katharine Graham who ran the Washington Post during the Watergate scandal that brought down President Nixon. As the first female publisher of a major American newspaper, she faces multiple challenges that require her to use her wits to overcome them.
Also, starring in the movie is Tom Hanks as lead editor Ben Bradlee, who works hand-in-hand with Graham as they follow closely behind The New York Times tracks in trying to expose a massive and shocking government cover-up that spans three decades and four US presidents. The duo put a lot on the line including their careers and freedom.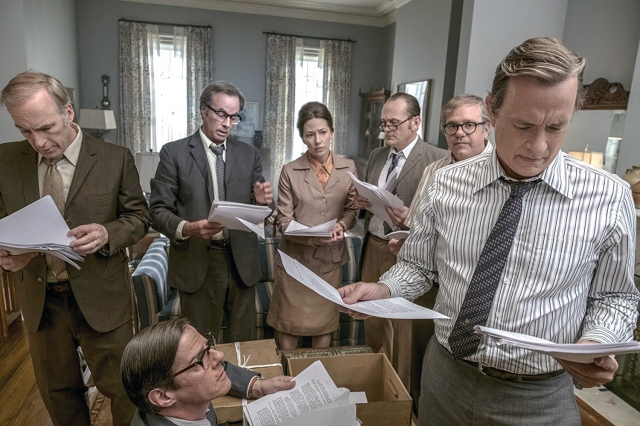 Photo Source: taosnews.com
Meryl Streep does a marvellous job at depicting a widow left in charge of a family company faced with tough decisions to make that could make or break the firm. As is well known amongst journalists, to get a good story, especially one that upsets the corridors of power, is always a blood and sweat situation – sometimes even a life and death one. However, this goes to show the passion and deep desire to reveal the truth to the public that is at the root of all journalists' mission.
It takes an excruciating amount of time for the story to build up. So, get your boots strapped and don't give up on it. The best part is the realism; one gets to experience a day in the life of a journalist and you will gain a sense of appreciation for their line of work.
It's a worthwhile movie if you're the type who is intrigued by procedural films. One would not expect anything short of astounding from the highest-grossing director by worldwide box office numbers.
Hurry up and catch it on big screen while it's still ongoing. Buy your tickets here.
Movie Courtesy of Westgate cinema