One Stop Shop in Vehicle Care: Toyota Westlands Tyre Centre
Motor vehicle distributor Toyota Kenya, in partnership with Tyre Distributor Africa Limited (TYDIA), have today opened the Westlands Tyre Centre. The centre, which will be located at the Toyota Kenya Westlands branch, now enables the automobile firm become a one-stop shop in vehicle care in offering vehicle maintenance and repair, supply of genuine parts and tyre services that will include sale of tyres, wheel alignment and wheel balancing.
Speaking at the opening of the tyre centre, Toyota Kenya Managing Director Arvinder Reel said through the partnership with TYDIA, a company incorporated locally as a joint venture between CFAO Group and Michelin Group, Toyota can now distribute Michelin tyres through the 31 service centres countrywide.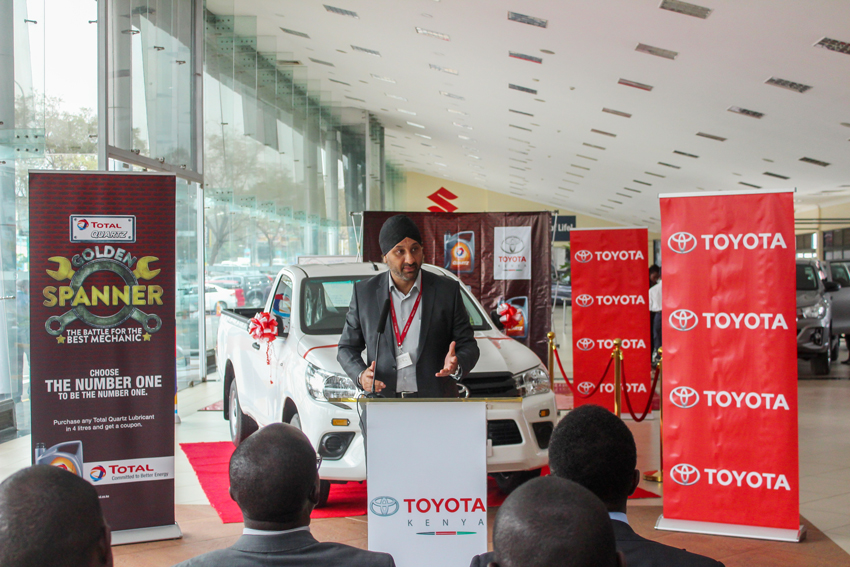 "Through this partnership we have a potential to offer tyre services support to our customers who visit our service centers monthly across the country. We are now all vehicles leased to the National Police Service with Michelin tyres, providing an assurance of durability and minimal downtime," he added.
The tyre services with the support of TYDIA will be extended to the entire Toyota Kenya network of 31 branches, dealers and service centres across the country.