Nairobi Ranked Among Most Expensive Cities To Live In Africa
A new report by Mercer observing cost of living ranks Nairobi as the 18th most expensive city to live in Africa and 97th in the world.
The report uses current exchange rate figures and its international basket of goods and services from its Cost of Living Survey as the base measurements for the ranking. N'Djamena, Chad's capital city, is Africa's most expensive city while the cheapest was Tunis, Tunisia.
It focused on global cities around the world comparing the costs of amenities like housing and common luxury goods like alcohol.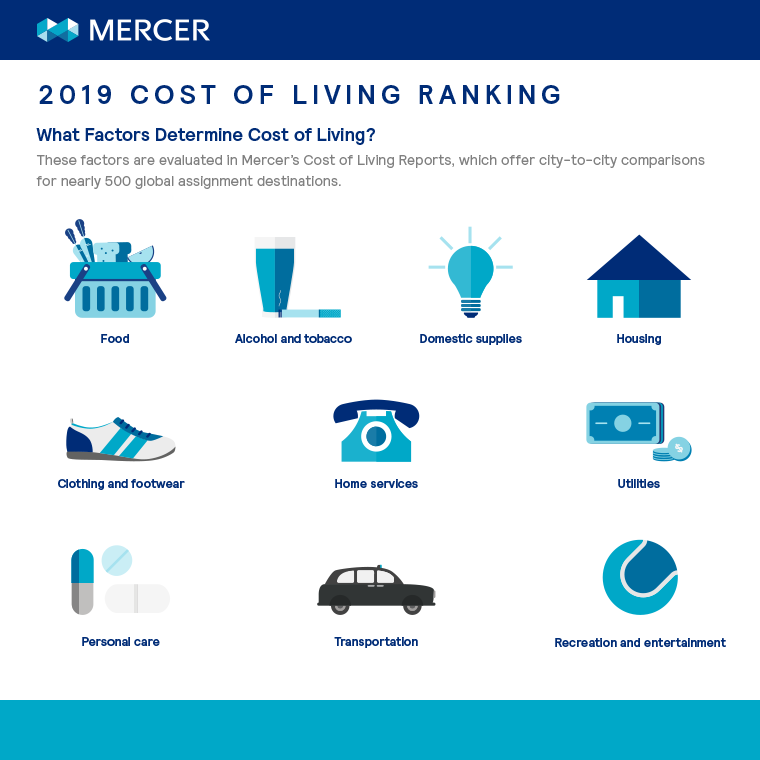 This is the 25th edition of Mercer's Cost of Living report. The figures for the cost of living and rental accommodation cost comparisons are derived from a survey conducted in March 2019.
Governments and major companies use data from this survey to protect the purchasing power of their employees when transferred abroad; rental accommodation costs data is used to assess local expatriate housing allowances. The choice of cities surveyed is based on demand for data.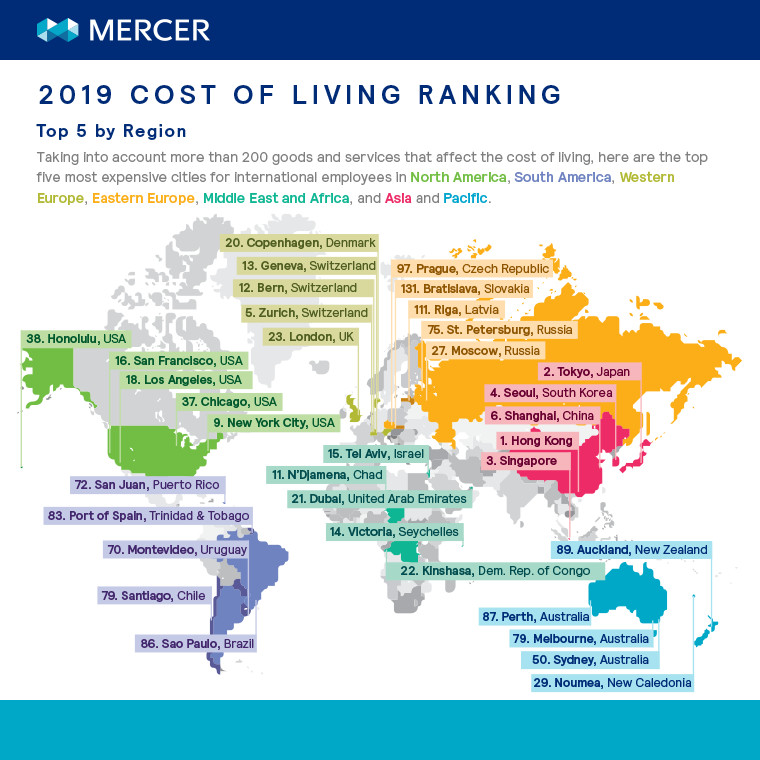 The most expensive cities to live in the world were predominantly Asian.
With the top ten being:
Hong Kong, Hong Kong
Tokyo, Japan
Singapore, Singapore
Seoul, South Korea
Zurich, Switzerland
Shanghai, China
Ashgabat, Turkmenistan
Beijing, China
New York City, USA
Shenzhen, China.
In Africa, the most expensive cities were:
N'Djamena, Chad (11th in the world)
Victoria, Seychelles (14th in the world)
Kinshasa, DR Congo (22nd in the world)
Libreville, Gabon (24th in the world)
Lagos, Nigeria (25th in the world)
Luanda, Angola (26th in the world)
Abidjan- Cote d'Ivoire (30th in the world)
Brazzaville- Congo (33rd in the world)
Yaounde- Cameroon (52nd in the world)
Bangui- Central African Republic (54th in the world)
The cheapest cities to live in Africa were Tunis, Tunisia; Banjul, Gambia and Windhoek, Namibia.
The entire list can be found here.