From Givenchy to Nairobi: Nallah Sangaré – The Continental Makeup Queen
Courtesy: www.instagram.com/nallahsangare
KENYABUZZ: Tell us a little bit about yourself; how you started out in the makeup industry and what brought you to Kenya?
Nallah: Ah Yes! My name is Nallah B. Sangaré and I was born in France, I spent most of my life in Europe. I moved to the African continent 5 years back as I had gotten an opportunity to be the regional trainer for Mac cosmetics sub – Sahara Africa. I had always wanted to be in Africa since my parents are from Mali and the Ivory Coast. I started in makeup after graduation as I didn't know where to head after business school. So, I asked myself what I was good at and loved doing – and that was makeup, so I applied at Givenchy and that is how my journey started.
KENYABUZZ: Where do you draw your inspiration from?
NALLAH: I think it's from everything; nature, colours, you know colour theory is a science and we play with colours as makeup artists and Kenya has so many of that.
KenyaBuzz: You were a trainer at Mac South Africa, tell us a bit about that.
NALLAH: I was in charge of six different countries. I, first of all, am a self-taught artist and Mac was like validation that what I'm doing is right. I started at the counter. This brand helped me know more about myself and improve myself. It was an achievement for me being the only black regional manager back then. Teaching people my vision was really amazing and I got to discover more of the continent.
KENYABUZZ: What was your most challenging makeup look that turned out successful?
NALLAH: There is this woman who had eczema on her face and she was so low and frustrated that I almost cried. She had the medication but wanted to hide the marks. Once I managed to put it all together and she left without her glasses, I knew I had done a good job and she actually came back.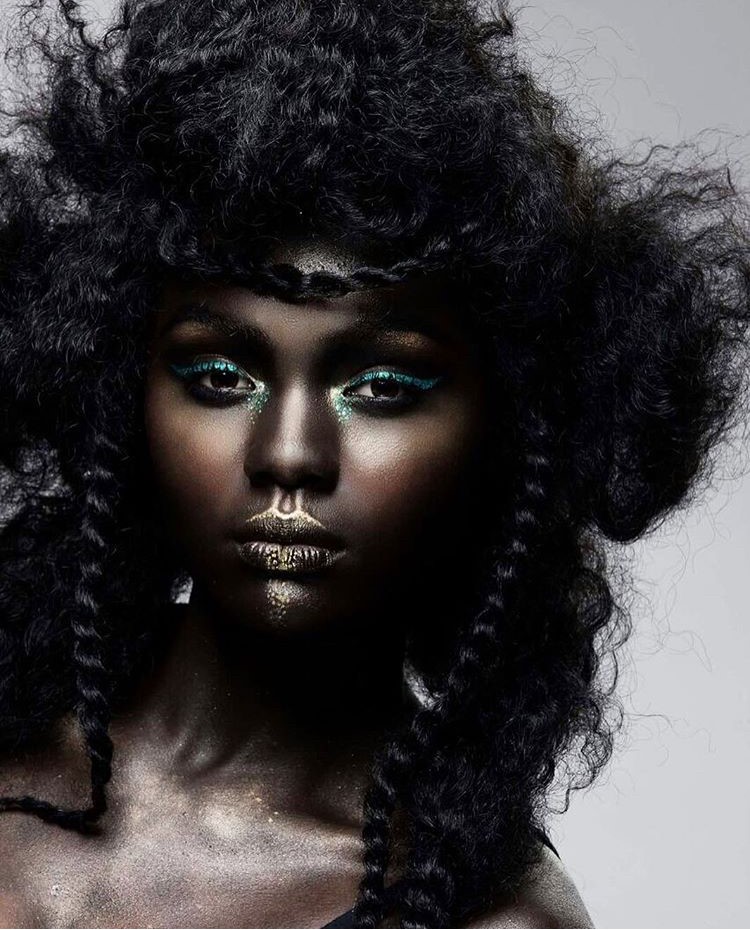 KENYABUZZ: What would you be if you were not a makeup artist?
NALLAH: I think I would be a teacher. I love training, coaching and developing people to see them grow. I believe in mentoring.
KENYABUZZ: What is your life mantra?
NALLAH: Use your smile to change the world, don't let the world change your smile.
KENYABUZZ: Who inspires you in the industry?
NALLAH: Danessa Myricks and Pat Mcgrath. They are, first of all, black women. And they both took makeup so seriously. They managed to impose their own style without getting influenced.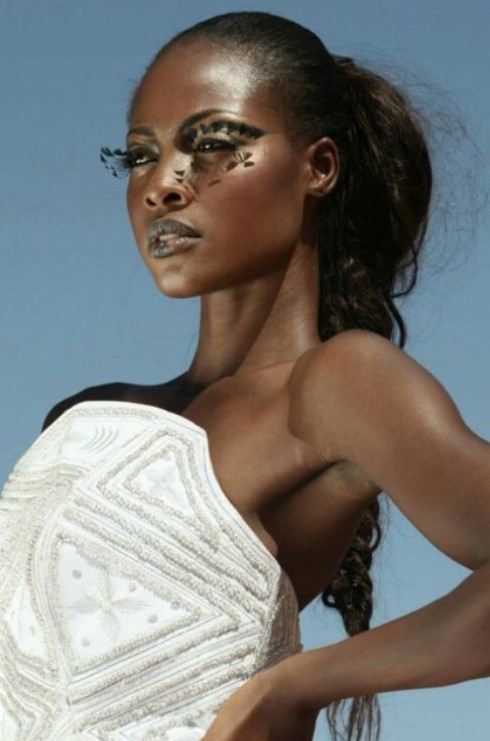 KENYABUZZ: What advice wold you give to a young aspiring makeup artist?
NALLAH: It is an art, have fun with it. Remember the skin is an organ and you are your best billboard, so, take care of your skin first and people will come to you.