INTERVIEW: Hellen Waithira on Life Post-'Tabasamu' and Her Passion for Fashion
Hellen Waithera, born Rachel Hellen Waithira, is an award-winning actress whose face is not new to Kenyan TV watchers. She has graced our TV screens from way back in 2007. She got her first big break in KBC's Heartbeat FM and became a household name thanks to her role as Gabby, a snooty attention-seeker on Citizen TV's Tabasamu. She has since ventured into fashion and is the brand and marketing manager of JOYS Paradise Fashions.
We had a one-on-one interview with the star about her career as an actress and her new venture into the fashion industry.
KENYABUZZ: How did you land the role of Gabby on Tabasamu?
HELLEN: I had a stage performance called Our Husband Has Got Mad Again at the Kenya National Theatre (KNT) and a cast member happened to have invited  the producers of Tabasamu as part of the audience and they liked my act. We then met later on their set where I had gone to stand in for a model role. The then director and executive producer Mwaita Kiseu offered to write a role for me and that was Gabby.
KENYABUZZ: What's the most challenging role you've played so far?
HELLEN: Deka on Sweetest Taboo, a 26-episode series by Spielworks Media. I definitely put in the most work hours while shooting it. In addition, the 26 episodes were shot back-to-back in a timeline of a month and I was playing the main character. You can watch it on KEJA TV online.
KENYABUZZ: What's the highlight of your acting career so far?
HELLEN: Winning the Best Lead Actress award at the Riverwood Academy Awards 2017.
KENYABUZZ: What are you working on this year?
HELLEN: I did a short film called 1988 earlier this year. It's a historical adaptation that winds the clock back to the 80's, an era characterized by violent torture at the infamous Nyayo Chambers. I play the role of Munira Hussein, an agent with the Special Forces on a mission to get a university student to testify against charges of treason.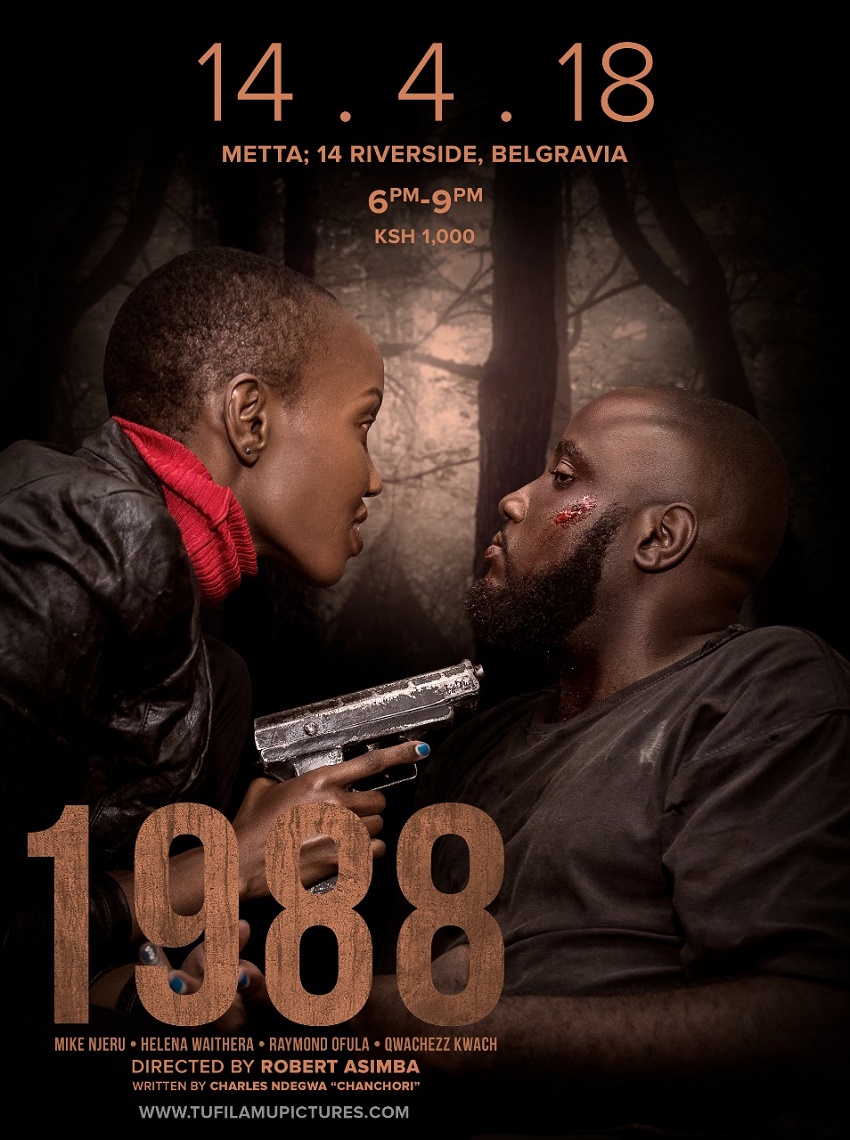 KENYABUZZ: What challenges have you faced as a professional actor?
HELLEN: Acting is seasonal. There are high and low seasons. Sometimes there aren't many ongoing projects, so if you're depending on acting work to put food on the table you might find yourself struggling a bit. That has encouraged a lot of actors to venture into film entrepreneurship where they produce their own content or taking up many other roles in film production including assistant directing, casting, crew to create more work opportunities. I have also come across some notorious producers who are on a mission to exploit you from the get go. Some are still holding on to money for projects that I did over five years ago.
KENYABUZZ: You have ventured into fashion, tell us about that.
HELLEN: I am a fashion retailer and stylist. Being an actress, you can easily say you have a professional glam team with hair and makeup and wardrobe stylists all at your disposal in your everyday life. That is where I learned fashion styling, makeup, and styling hair among other skills. I get to sample a lot of fashion in my every day.  I pick only the best pieces for my clients because I work to build a long-term relationship with my clients. My goal is to be able to solve all my clients' fashion and beauty problems. Get in touch with me @helena waithera on twitter, facebook and Instagram.
KENYABUZZ: What inspired you to start to venture into personal styling?
HELLEN: Nairobi fashion has two extremes. Its either cheap, street/ second hand wear (mtumba)  or really pricey where you get a dress for example at World Business Centre. My goal is to give the Kenyan market quality pieces that are pocket friendly.
KENYABUZZ: What inspired you to start in fashion?
HELLEN: Nairobi fashion has two extremes. It's either cheap, street/second-hand wear or really pricey, where you get a dress for example at World Business Centre. My goal is to give the Kenyan market quality pieces that are pocket friendly.
KENYABUZZ: Who is your target clientelle?
HELLEN: Ladies between the ages of 25-45years. These are the office goers with a sense of style and adventure. There is a big market here. My goal is to help that lady out there who has not discovered her style yet. I give all my clients undivided attention and help them dress for their body and look good, putting pieces together that will flatter just the right areas.
KENYABUZZ: Going back to acting, what advice would you give someone looking to pursue it as a career?
HELLEN: To be an actor your patience will be tested. Do not crack. Acting is a beautiful skill. Creating character personas will, more than anything, help you to examine and discover yourself, allowing you to make changes fitting into your own life. Remember you are the greatest project you will ever do. Plus, you get paid while at it.
KENYABUZZ: Do you have any major projects mapped out for this year?
HELLEN: I am currently working on producing my own series, dubbed "Unequally Yoked" whose content will be relatable, and will have a lot of Bible content which is moral-based.
KENYABUZZ: How do you go about memorizing the scripts, given you work on so many projects?
HELLEN: That is where the skill comes in, I particularly like taking up villain roles whch tend to be very challenging and need a lot of work, I love challenges.
KENYABUZZ: Finally, Mother's Day is around the corner, what is your most cherished memory of your mum?
HELLEN: My mother's name is Esther Wanjiru. She is my mentor, a woman after God's own heart. My most cherished memory of my mother is how she has loved and taken care of me and my five siblings as a single mother. She has given me a good life. The best life. I enjoy taking long evening walks with her around the neighbourhood as we pick up a few house items and discuss God-related topics. She is my squad and my best friend.
Follow @helenawaithera Twitter, Facebook and Instagram.