Fun for Mum & Dad: Day Care For Valentine's Day
Do you have a date on Valentine's day and you don't know where to take your little human?  Do you have no one to watch your little human?  At Wiggles and Giggles Day Care, they'll take care of your little one so that you can have some fun romantic times.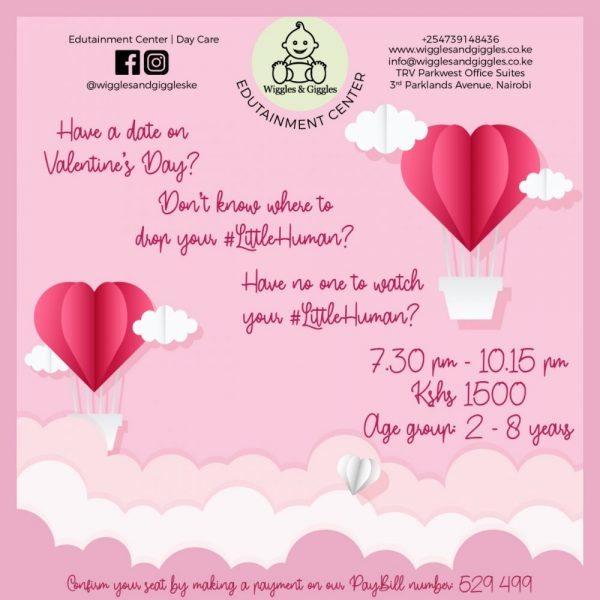 If you plan on enjoying your evening on the 14th, drop your kids aged 2-8 years at 3rd Parklands Avenue Nairobi.  They'll be in good hands.
Call 0739148436 for deets.