Art of Seduction: Sex Therapy 101
Yes, Valentine's Day can come off as cheesy propaganda, but what's to hate about an extra incentive to have sex? Celebrate your love, or lust, or whatever you've got going on. And if you're single, give yourself some extra sweet 'self-love', then sleep diagonally and take up the whole damn bed, just because you can.
This year, Valentine's day is going to fall on a Friday. And boy, a lot of people are gearing up for a steamy weekend. Not everyone is going to be getting their freak on though. Many couples are having bland sex or no sex at all!
Fret not. Learn the art of seduction from a sex therapist aka Ssenga (forget the infamous patriarchy princess ssengas; that's an article for another day). Let this one help you gear up for a sensual Valentine's day!
Harriet Scott- aka Kenyan Ssenga– is a wildly popular sex therapist who shot to the spotlight thanks to her art of seduction-esque posts on Facebook. She helps couples bring back or ignite the spark in their bedroom.
Her coaching session dubbed Nefetari living offers sex and relationship coaching.
On how to be sexually exciting and to enjoy the sexual experience this Valentine's day:
"The first step to starting to experience pleasure is by first embracing the idea that SEX IS GOOD! Sex is for your healing. Sex is for your well-being. Sex is for YOUR pleasure first. Sex is for the manifestation and creation of all things that you desire on the physical plane. Sex is beautiful"! Ssenga says
"You have to embrace this in your mind first so that you can embody it. When you have blocks in your mind you will feel numb during lovemaking. It won't matter how big he is or how skillful he strokes you if you have mind blocks.
 How are mind blocks developed? Your mind is shaped by ideas and experiences that you went through in your childhood. Your mind is also programmed by your spirituality. If your spirituality reinforces the idea that sex is bad, even when you are with a loving partner in marriage you might still struggle with releasing yourself into pleasure, into receiving sweetness and having an orgasm".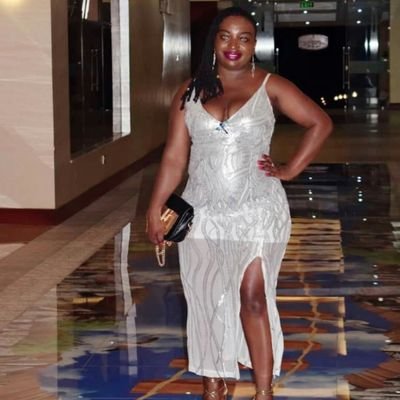 Ladies, on reveling in your feminine essence to bring out the 'beast in him':
"As a woman you have an innate gift of flirtatiousness, playfulness, and softness. You may have lost touch with it but this is your sensual feminine power, so reconnect with it and work it!
You are a radiant, magnificent, valuable, splendid jewel. It is your fundamental nature to shine! Feminine energy is receptive and connecting with your feminine spirit opens you to receive pleasure in all its forms".  She says.
"Relish all things feminine! Your vibrant female spirit is not only sensual; it creates a powerful magnetic pull that draws men to you like bees to honey.
 Remember, enjoying your sensual side as a woman requires embracing your fundamental feminine nature. Your sensuality is achieved by tuning in to your divine feminine essence.
In becoming a sensual and sexy woman, it's not only important that a woman is aware of her sensuality, but is familiar with it and feels it. When that feeling's inside of you – as a vital undercurrent – you will embody sensuality in an authentic and powerful way".
Nefetari living is offering discounted sex and relationship therapy this valentine season.
Here are things to note before booking that session
Sex therapy tends to be pretty action-oriented, so your therapist will probably give you specific exercises for you and your partner to do together on your own time. Then you'll talk about what happened in your next session, and get a new set of exercises going forward. Typically, this type of therapy tends to be more short-term. If you have deeper issues that you're interested in exploring in more detail, you and your partner may end up wanting to pursue this work for longer.
And finally, know that it should never include nudity — or touch — between the therapist and the client.
Here's the bottom line: Sex is a perfectly normal and natural part of our lives, and it's wonderful to want support. Most of us struggle with our sexuality, just as we may struggle with anxiety or wanting more clarity on our direction in life. Sex therapy can help you create the sex life that you've always wanted to have, and that you deserve to have.