Adelle Onyango Hosts The Moth Storytelling This Saturday
Humans have been telling stories for as long as we've been around. In traditional African society, grandparents narrated etiological stories to explain the origin of things.  
In contemporary times, parents tell stories to help their kids fall asleep at night, bosses will tell stories they copied from Richard Branson to their sales employees to motivate them, coaches tell stories to inspire their teams to win the championship and friends tell stories just to put a smile on your face. 
Why? People remember stories better than they remember most things. Stories make you feel something and allow you to be emotionally invested in the characters.
The Moth provides the space, tools  and expertise for people to practice the art and craft of personal storytelling.  
They develop and elevate true personal stories from extraordinary individuals, in this case from the global south. By honoring a broad range of individual experiences,  The Moth challenges dominant narratives, deepen connections, and creates more productive dialogue around the world.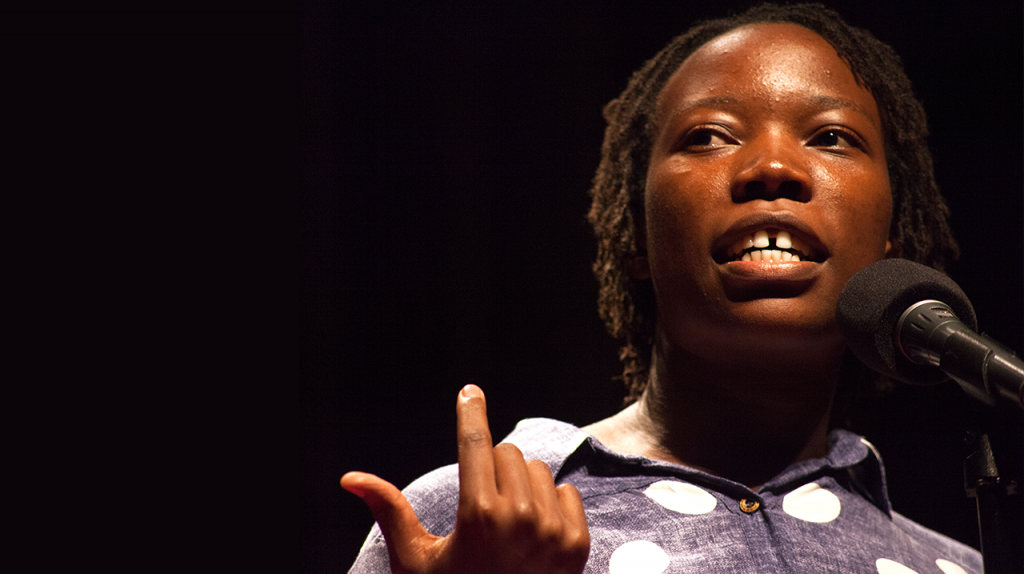 This Saturday, which is World Storytelling Day, The Moth  is  inviting you to join in from home, as three storytellers take the virtual stage and share a true, personal story, live-streamed from the Kenya National Theater.  The theme is: Jump at the sun.The host for the night is beloved Kenyan TV personality, Adelle Onyango and storytellers include Tabitha Saoyo Griffith, Michael Mania, and James Opere Onyango. 
In honor of Women's History Month, the storytellers will put the radiance of women and girls front and center by finding ways through the darkness, bringing true selves to light, and learning to shine just a little bit brighter.
Get your tickets here.
*Images: The Moth