Where Are They Now? The Women of 'Curse by the Sea'
Just like Hollywood, life as an ageing professional telenovela actress is not easy. Roles begin to dry up. But Ninel Conde and Mariana Seoane who played lead roles in Curse by the Sea are now beyond 40 and still going strong. The 2009 show aired here in Kenya on KTN in 2011.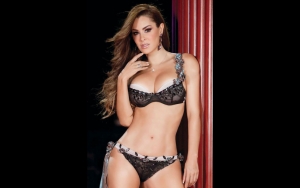 The two are proving that acting careers do not necessarily have to be slowed down because of age. At 47, Ninel still looks as beautiful and youthful as she once was. Among her other notable appearances are in Catalina and Sebastina, and La Revancha. Ninel was once married to The Candidate star Ari Telch (Ignacio) back in 1996 and bore a daughter in 1997. The two separated after two years together. Currently, she is currently dating and has a son with Giovanni Medina.
Marian, on the other hand, is 41. She is also known for her appearances in shows like Rebecca and Storm Over Paradise. She has aged gracefully and now has an accomplished singing career. Her relationship status is currently single, with no children.
The team-up of these two incredible actresses on Curse by the Sea was nothing short of epic. If you'd like to watch (or re-watch) the show, tune into KUTV every Sunday to Thursday at 10:00 pm.

                                                                           
Mary Njehia is an ardent watcher of soap operas and telenovelas.
She runs Kenya Meets The Philippines, a blog for Kenyans who love Filipino entertainment.