'Wisdom of the Crowd' Review: An Implausible, High Tech Series
The CBS drama series starring Golden Globe Award winner and Entourage alum Jeremy Piven is an adaptation of the Israeli series of the same name by Shira Hadad and Dror Mishani.
The idea behind the storyline is enticing although suspect, because in order for the whole thing to be plausible, it would require the mastermind to be a complete genius, and I'm talking about Albert Einstein level of genius. The series revolves around a Silicon Valley tech guru, Jeffrey Tanner, who is determined to unravel the most devastating crime involving the death of his daughter.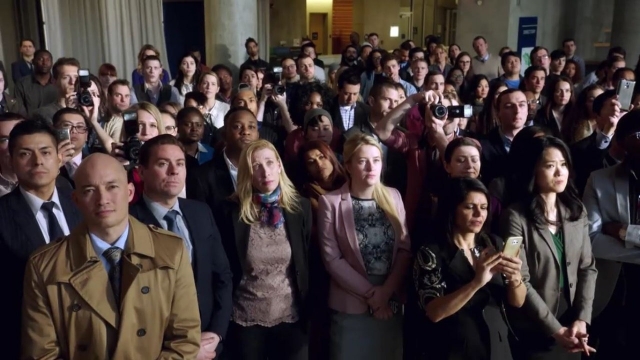 Photo Source: dailymotion.com
Upon getting frustrated by the police's slow efforts to get the culprit, he creates a crowd-sourcing tool called SOPHE which is designed to effectively share information online, thereby deputizing the internet to develop and explore leads and generally to 'play detective'. The software can be used by people from anywhere around the world to publicly share and evaluate evidence for criminal investigations.
An innovation as spectacular as this enables him to not only start a company of his own, but to also revolutionize crime solving in San Francisco's Bay Area. He brings together a band of ambitious brainiacs to help him out; Sara played by Natalie Tena – SOPHE's engineer, Josh played by Blake Lee – head programmer and Tariq played by Jake Matthews – a rule-breaking hacker. Tanner also receives massive support from one of the police officers who assisted in searching for his daughter's murderer, his ex-wife and current Congresswoman Alex, played by Monica Potter.
The cast are able to pitch a convincing story to the audience who are required to suspend their belief for most of the show because in an ideal world, the entire thing is almost impossible.
CBS dropped the show after just 13 episodes following low ratings and its star actor Piven getting caught up in the post-Weinstein wave of sexual harassment revelations.