Wine & Cheese Tasting in Nairobi 
Wine and Cheese anyone? I would have never thought that these two wildly different food groups could be combined to create a delectable and imaginative flavor combination. Done right wine and cheese can come together to form an extraordinary treat and I got to experience this at The Wine Box's bi-annual Wine & Cheese Fair in Karen.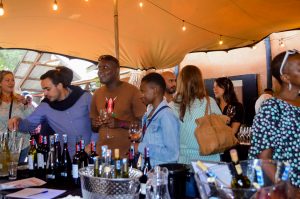 Oenophiles and novices (like me) got to try some of the best wines from 5 continents. There were wines from South Africa, Chile, Argentina, France, Italy, Australia, New Zealand and the U.S. The collection included sparkling wines, Sauvignon Blancs, Rosés, Pinot Noirs, Malbecs and dessert wines.
View this post on Instagram
The sommeliers on site were helpful and happy to answer questions. I got some pretty cool tips from the attendants like the importance of holding the glass by the stem and not the bowl. Holding the glass by the stem ensures you don't alter the temperature and flavor of the wine because of your hand's warmth (also to avoid smudging the glass).
It's also important to swirl the wine before you drink. This will increase the oxygen content in your glass and helps the wine "breathe," which will give you the best flavour.
The Trumpeter Pinot Noir was my favorite as I was able to detect notes of strawberries in it and the sommelier confirmed as much. Not bad for an amateuer. It is a medium bodied red wine giving notes of ripe raspberries and strawberries. Hints of smoke, tobacco and delicate floral aromas combined with soft tannins and vibrant acidity help create an elegant, smooth drinking wine.
There was an elegant cheese board from Brown's Cheese and the goat cheese paired surprisingly well with the Rosé.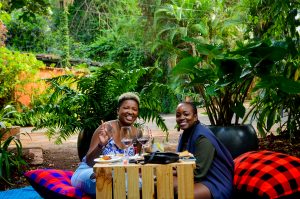 The Wine Box has an exclusive members club for wine enthusiasts in Nairobi who get to enjoy multiple benefits such as wine fairs and you too can enjoy such benefits by signing up here and making your first purchase of any amount.  They also host private tastings at the Cellar Door (wine shop) for small groups between 6-12. SEE MORE Inquiries (+254) 748428655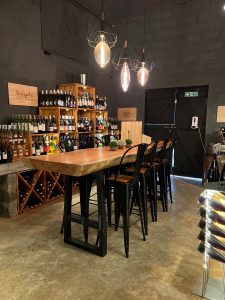 *Images: Wine Box