Why We Will Miss Bob Collymore
Safaricom CEO Bob Collymore passed away on Monday morning after succumbing to a battle with acute myeloid leukemia. He was 61 years old.
Collymore battled cancer from October 2017 and had been receiving treatment in the UK.
Chairman Nicholas Ng'ang'a issued a statement, "In recent weeks his condition worsened and he succumbed to the cancer at his home in the early hours of Monday July 1."
Kenyans share an admiration for the man who became CEO of Safaricom in 2010. He grew the company's subscription base to 30 million in a country of 45 million people. Collymore was a British citizen who was born in Guyana in 1958.
Under his tenure, Safaricom's share price increased by 400%. But Collymore wasn't loved for his business management prowess. He had affable charm, and unlike other high ranking financiers in the country, actually managed to be genuinely approachable. He left a legacy many can only aspire to achieve.
He was known for his passion for helping people. After he became CEO of Safaricom, the telecoms giant appeared to change its focus from being a fierce market leader to being a company that served people. The Safaricom slogan was changed from 'The Better Option' to 'Twaweza'- perhaps a fitting change considering the kind of transformation Safaricom has had in recent years.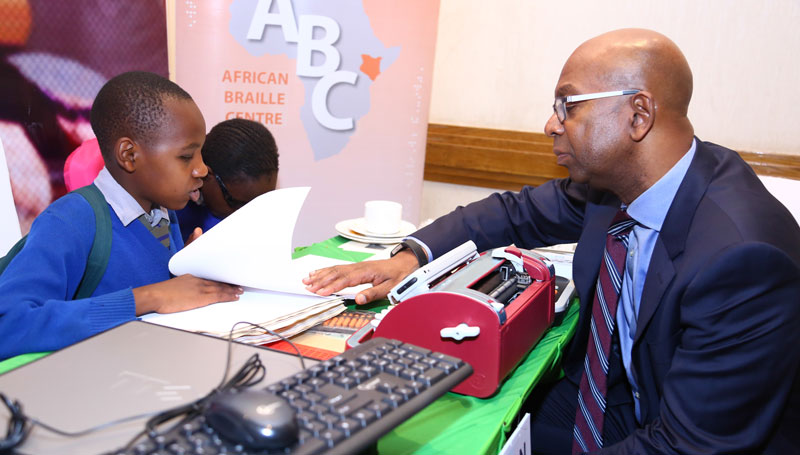 Along with making it the most profitable company in East Africa, Safaricom is also considered one of the best companies to work for in Kenya. It is one of the companies with the highest gender balance in the country with the ratio of men to women being almost 50:50. The company also took a definitive step in ensuring that they hired more women.
Michael Joseph, interim CEO and board member of Safaricom said of Bob, "Bob understood what the DNA of Safaricom was all about and took it to another level. We all experienced his enthusiasm, greatness and affinity with people. I think this is what has driven this company."
Collymore wasn't one to shy away from shortcomings. Regarding the not-so-successful launch of the company's e-commerce platform, Masoko, he said, "Masoko has not picked up as expected and we will go back to the drawing board to re-engineer it."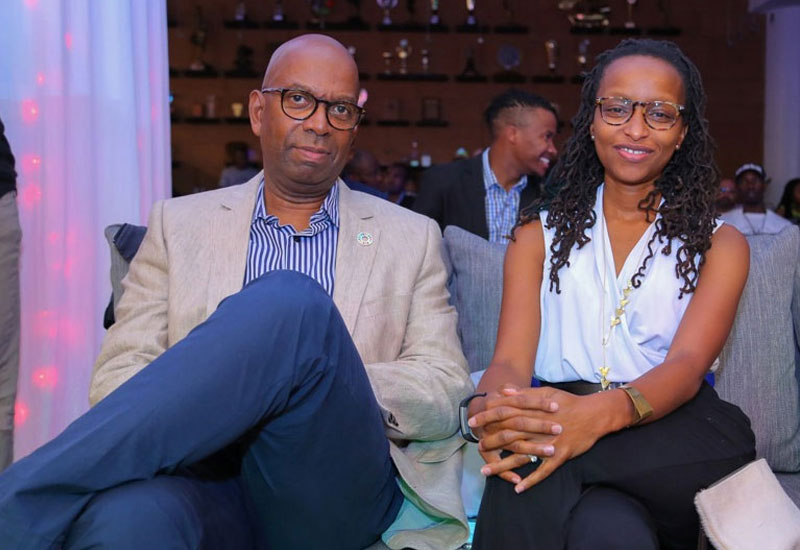 Bob Collymore and his wife, Wambui Kamiru
Even with Kenyans' mixed feelings about Safaricom and their highly priced but necessary products, Collymore's death brought out an unquestionable love for the man. He was loved and admired in equal measure. He is survived by his wife and four children.
He will be cremated on Tuesday in a private ceremony. A memorial service will be held later this week for friends and family.