What you Need to Get the Kenyan E-Passport with your Family
Kenyans are required to have renewed their passports by 31st August 2019 as the old passport will cease to be a travel document by then. To apply for the new E-passport or to renew, apply online at the eCitizen portal and then visit the immigration office in either Nairobi, Mombasa and Kisumu with your documents.
Kenyans in the diaspora can apply for the new passport through Kenyan embassies and consulates near them.
Application Procedure When Applying For Kids
Create an eCitizen profile as yourself and not your child as minors cannot have their own personal profile.

Select make 'passport application,' then select 'for children.' Read the instructions, fill it out and then go through the application again before hitting 'submit'. It is important to review your application and make sure that you indicated Kenya as your country. The default country on the online form is Afghanistan, failing to indicate translates to having chosen Afghanistan as your country.
When presenting your documents to Nyayo House, it's mandatory to go with your child and present a letter of consent from you and your spouse. You can download it from here.
Online Application Process
Visit the eCitizen portal.
Login/Register.
Click on Immigration.
Choose passport application as the service you want to get.
Create your child's profile under your own profile.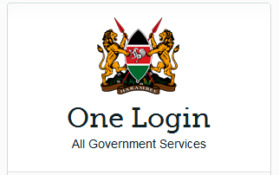 Post Online Application Process: Required Documents
These are the documents to be presented at Immigration's office.  Get there as early as you can, preferably 6:00 AM to escape the long queues. Furthermore, children have separate queues and offices which increases the chances of being served faster.
Original birth certificate and photocopy.
Three passport size photos.
Consent letter from both parents.
Parents National ID card and photocopy.
Recommenders ID card and photocopy.
A prefilled eCitizen application form and 3 copies of the invoice.