#WeAreNaiccon 2019! Everything you missed
Catch up on everything that happened at Naiccon 2019
Naiccon  2019 is over – *sob* – let's look back at the exciting things that happened this past weekend.
Arguably the biggest entertainment expo in Nairobi, Naiccon has grown from humble origins to become one of the most influential pop culture events in the calendar; attracting large crowds of comic book enthusiasts, gamers, cosplayers and everyone who's a geek and kid at heart.
Naiccon 2019 teamed together with Pro Series Gaming (PSG) to bring together the best and most creative minds in animation, comic books, game development, cosplayers, YouTubers, illustrators and content creators.
She's drawing these beauties on site,and what a talent she is! #NAICCON2019 pic.twitter.com/w9h5dFvpcD

— #Naiccon2019 (@NAICCON) August 24, 2019
Going back to its original Sarit Centre roots, #Naiccon2019 had workshops and panels with industry leaders both from local and international brands.
This year's event was headlined by Australian cosplayer Just Yeliz, renowned comic book writer Ron Marz, South African cosplayer Noorie and animator Nick Wilson.
There were over 3o  exhibitiors, esports tournies, comic book & animation workshops, LAN parties and all around fun! It was Geek Mecca!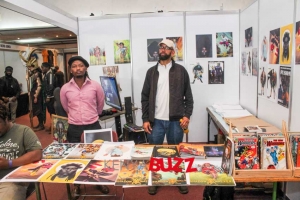 The LAN party which was a BYOC (Bring Your Own Computrer/Console) sub-event at Naiccon saw gamers  immerse themselves in a 33 hour gaming challenge. It was sleep deprivation, energy drinks and No PAUSING!
Not a single eye looking up. #NAICCON2019 has people all preoccupied. pic.twitter.com/q0A6pI5CTS

— #Naiccon2019 (@NAICCON) August 24, 2019
Once again, "Watchmen" were this  year's PSG Elite finals winners! Congratulations to Hirsi HD and team. They bagged a cool Ksh 500,000!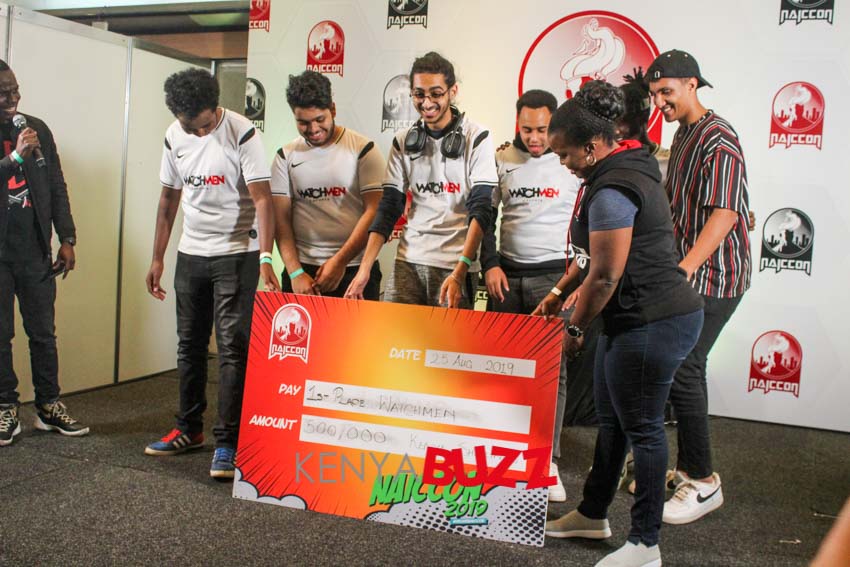 Congratulations to WatchMen for an outstanding win at the PSG Elite Finals. Job well done!! #WeAreNaiccon #NAICCON2019 pic.twitter.com/WJp1efpVrj

— Pro Series Gaming (@ProSeriesGame) August 25, 2019
Our fave Cosplayers over the years didn't fail to bring their 'A' Game.
We had Brian Chege serving us two-face Harvey Dent -and boy, have I seen enough two-faced people- but none like Brian's get-up!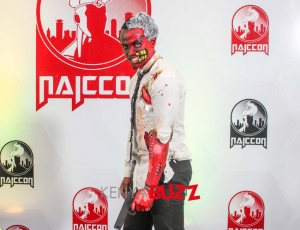 Kevin Kariuki dressed up as 'Captain Kenya' this year in honour of the census process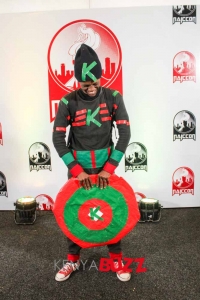 Ruth Waruhiu served us Zaltanna vibes with this get up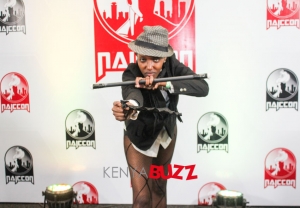 But the overall winner was Anthony with this get up. He bagged 10 Grand!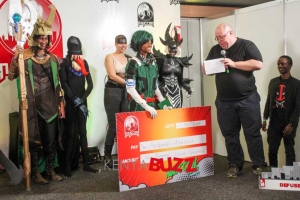 Legendary comic book writer Ron Marz had a meet and greet, signed a couple of autographs & took pictures with gracious fans.
Day 1 of @NAICCON at Sarit Center about to begin. Comic writing workshop with me at 2:30 p.m.

— Ron Marz (@ronmarz) August 24, 2019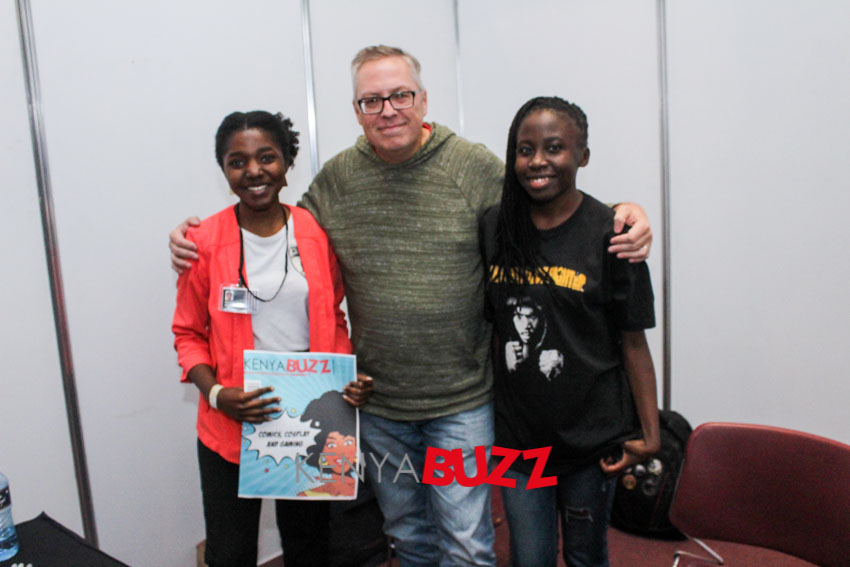 The gaming and animation workshop by  A MAZE was amazing!
Presentation was amazing! 4 projects got showcased to a curious audience. Thanks to all the jammers. <3 It was magic. 24hrs is a tough fun ride! Thanks to @NAICCON and @GoetheNairobi . Let's do A MAZE./ Nairobi 2020. Can't wait to be back. #AMaze2019 #AMaze2020 #playfulmediafest pic.twitter.com/p7zQcBEJ42

— A MAZE. (@AMazeFest) August 25, 2019
Here are visuals of everything you missed. Look out for Naiccon 2020!