PHOTOS: Did Vera Sidika and Otile Brown Confirm Relationship at Koroga Festival?
Rumours about famous Kenyan socialite cum business lady, Vera Sidika and Kenyan musician Otile Brown have been spreading like wildfire with the newest couple in town posting lovey-dovey videos and photos of each other online.
However, there have been mixed reactions from fans about the couple with majority of people claiming that it's a publicity stunt and what perfect timing for the two to start dating with Vera's new YouTube channel and Otile's fresh new song scheduled for release this week.
This past weekend during the Koroga Festival at the Two Rivers Mall, the "It" couple turned up together for Otile's performance on Saturday. As was expected, the couple simply could not keep their hands off each other and literally stayed stuck to each other like glue the entire time. Vera was throwing around mushy words like "babe" and "baby" the entire time he was performing and eventually took to the stage to join her man during his performance.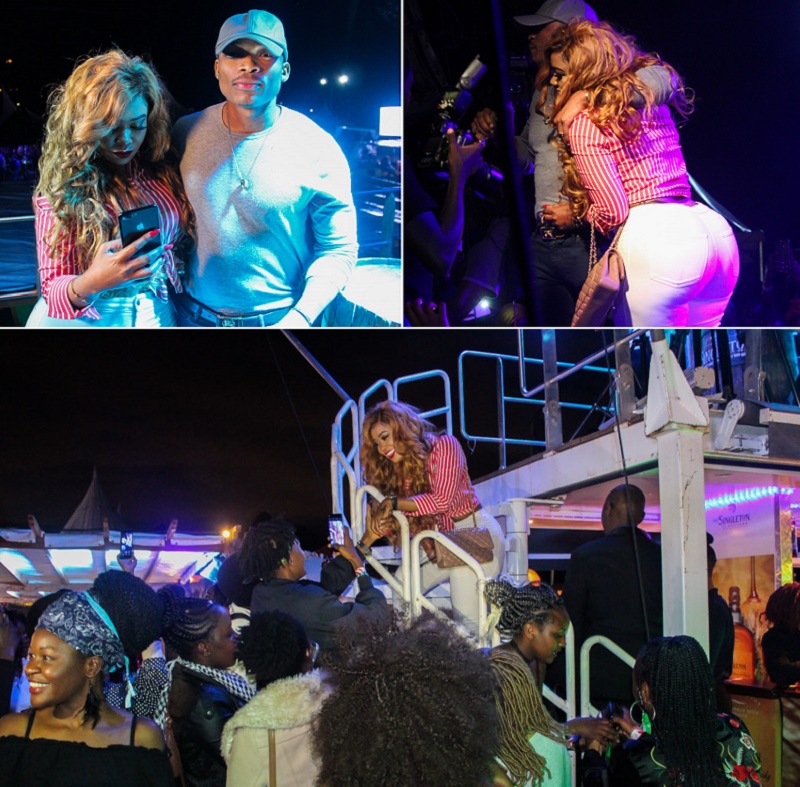 Mapenzi hayawezi fichika!
Having being around the couple, it would seem that what they have is legitimate. It's easy to spot a girl who's in love, they seem to be a couple that's fresh and excited. We wish them all the best!