Unique Holiday Destinations in Kenya for Christmas
Tafaria Castle and Country Lodge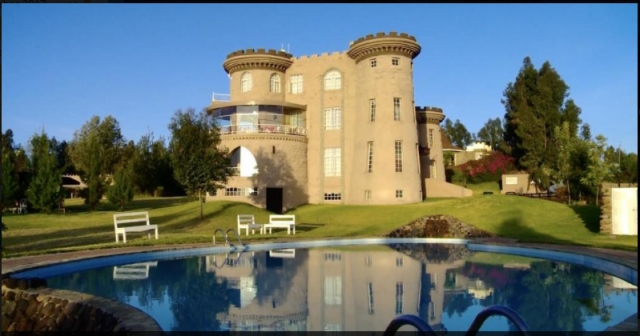 Photo Source: www.booking.com
How splendid is it to learn that we have our own little Hogwarts getaway right here in Kenya? The residence is perfect for that couple who would love to be cuddled away in a serene environment overlooking Mount Kenya. The medieval picturesque lodge sits on a hill where you get the perfect view of the Aberdares range and get to enjoy the fresh smell of nature every morning. It is a 3-hour drive from Nairobi and is found along the road between Nyeri and Nyahururu.
There are plenty of activities to do at the lodge; you can have a try at archery and see if you can hit the bulls eye! Additionally, you can enjoy a game drive around the country side.  What's more, there's a lovely pool which you and your loved one can unwind. If you're a fit couple then why not plan a cycling and/or hiking day or get your chakras aligned with some outdoor yoga. Horse riding services can also be organized on request. During the peak season, they charge from Ksh. 12,200 per night (23rd to 26th December) and off-peak they charge from Ksh. 8,200 per night (27th to 30th December).
Sands at Chale Island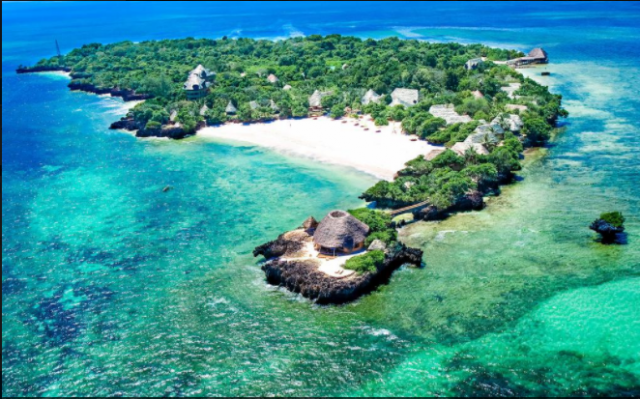 Photo Courtesy: www.booking.com
There's nothing better than a Christmas holiday with your family, friends or better half on the white sandy beaches. It provides an ideal bonding space because there's no wifi, so say goodbye to your phone obsession. They have three pools and a direct access to their private beach. What's even more romantic is the fact that you can organize a special dinner by the beach for a loved one. Feast on their marvellous array of meats which you can choose from their buffet which is offered for breakfast, lunch and dinner.
There are also a bunch of activities you can book ahead for; snorkelling, kayaking, game fishing, shopping for unique African clothing and jewellery pieces at the boutiques on site and of course you can enjoy some spa treatment or break a sweat at their gym. Rates for the festive season (22nd December to 3rd January) start from Ksh. 16,300 per person inclusive of breakfast.
Giraffe Manor Boutique Hotel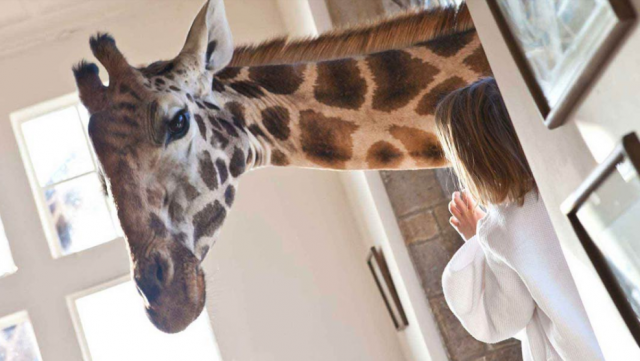 Photo Source: safaricollection.com
This would be the ideal destination for wildlife lovers. As the name suggests, the lodge as a herd of resident Rothschild giraffe who may visit morning and evening, sometimes poking their long necks into the windows in the hope of a treat. I don't know about you, but the thought of having my breakfast with these divine creatures is super exciting!
If you're not feeding the giraffes, you can also take a guided walk in the sanctuary; meet, feed or even adopt a baby elephant at the David Sheldrick Wildlife Trust or enjoy an afternoon tea on the terrace as the sun sets.
Olare Mara Kempinksi

Photo Source: kempinski.com
Maasai Mara is one of the most sought-after tourist destinations both locally and internationally and this can mainly be attributed to the renowned wildebeest migration as well as the numerous wildlife; lions, cheetahs, antelopes, zebras, elephants and many more that can be seen in their natural habitat.
You can book a luxurious tent at the heart of the game park where you'll be surrounded by the vast flora and fauna. Book a game drive and get the experience of a lifetime, and interact with the famed Maasai warriors.
Sarova Salt Lick Lodge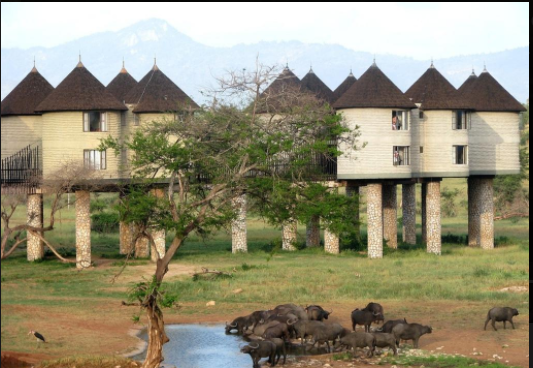 Photo Source: booking.com
How delightful would it be if you were suspended atop stilts in a miniature yet modern hut-like structure where elephants occasionally do their evening strolls right below you? This superb structure is located in the Tsavo National Park where guests get the pleasure of having a 24-hour game viewing due to its raised structure. While on vacation you van book a bush dinner, a picnic hamper, take a nature walk with a range guide, visit a local village and educate yourself on local culture and many more activities you can enjoy.