Top 10 Movies Based on Non-Fiction Books
When an extraordinary story pops onto a book's pages, it has a great chance of being turned into a movie. Some of the best movies known in the industry are movies based on books. Some are loosely based on the story of the book, while others are very close to being a complete accuracy of what the book says.
In the midst of books that made their way to the big screen, there are plenty that are considered to be the best movies of all time. These are considered classics, movies that forever shaped the world and the movie industry.
1.  Goodfellas
Goodfellas was first aired back in 1990 as an American crime movie directed by the world renowned Scorsese. The movie was distributed by Warner Bros and is an adaptation of the non-fiction book called Wiseguy. The man behind the amazing story was the author Nicholas Pileggi. Thanks to his amazing work and cooperation with Scorsese, we now have access to one of the best movies ever filmed.
Naturally, this film was given plenty of rewards and made a huge budget – $46.8 million. It was nominated for six Academy Awards and won five from the British Academy of Film and Television Arts, including the one for supporting actor, Joe Pesci.
https://www.pexels.com/photo/man-holding-remote-control-1040160/
2.  Schindler's List
It is time to hand that paper to custom essay services at EduBirdie  , grab some popcorn, and use Netflix to find the Schindler's List movie. If you haven't watched this movie, you've missed a lot. Directed and produced by Steven Spielberg, this movie masterpiece is the same story written by Thomas Kennelly, an Australian novelist.
The plot of the movie surrounds a Sudeten German businessman who saves refugees from the Holocaust by hiring them as employees in his factories during the war. As you can imagine, such a story remains listed among the greatest movies ever filmed.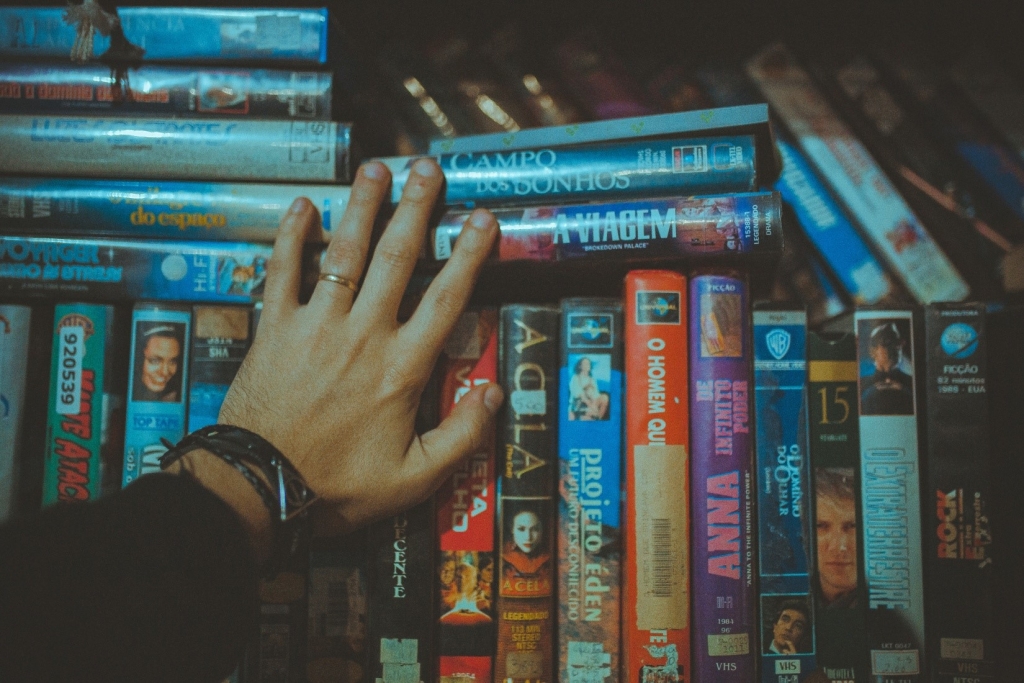 https://www.pexels.com/photo/assorted-title-movie-case-lot-2398354/
3.  Apollo 13
One of the best non-fiction books, Lost Moon: The Perilous Voyage of Apollo 13 has turned into the most watched movie of all times. Apollo 13 aired in 1995 as an American space docudrama movie. It starred Tom Hanks, Bill Paxton, Kevin Bacon, Ed Harris, and Gary Sinise in the main roles.
Both the movie and the book share the story of astronauts aboard Apollo 13 for the third moon landing mission. While en route, there's a big on-board explosion that deprives the vehicle of most of its electric power and oxygen supply. The movie was nominated for nine Academy Awards and grossed around $355 million during its releases.
4.  The Perfect Storm
The Perfect Storm was aired in 2000 and is based on the non-fiction book of the same name. The book was written by Sebastian Junger and tells the story of a commercial fishing vessel that's lost at sea. The film is directed by Wolfgang Petersen and stars George Clooney, William Fichtner, Mark Wahlberg, Diane Lane, etc. It's an amazing piece of the movie industry and a must-see for any student.
5.  Casino
Casino is a crime film that's, once again, directed by the renowned Scorsese. It's produced by Barbara de Fina and stars Robert De Niro, Joe Pesci, and Sharon Stone. What you might not know is that this masterpiece is based on a book called Casino: Love and Honor in Las Vegas. The author of this book co-wrote the screenplay with Scorsese for the movie. De Niro and Scorsese have worked together for quite some time at this point, making this their eighth highly successful collaboration.
6.  Escape from Alcatraz
Aired back in 1979, this prison thriller movie had a great acceptance rate back in the days. It's still considered one of the best movies of all times. It was directed by Don Siegel as an adaptation of the book written by J. Campbell Bruce. The story is about the 1962 prisoner escape from Alcatraz Island.
7.  Catch Me If You Can
If you're in for another biographical crime movie, this is a more recent and equally great addition to the movie industry. Produced by Steven Spielberg and played by Tom Hanks and Leonardo DiCaprio, I can truly say that this is one of the best movies I've ever seen.
8.  Moneyball
Moneyball is a sports drama film written by Aaron Sorkin and Steven Zaillian. It's directed by Bennett Miller and based on the nonfiction book of the same name by Michael Lewis. It features Brad Pitt in the role of the general manager of a baseball team, Beane, and Jonah Hill in the role of the assistant GM named Jonah Hill.
9.  The Blind Side
Would you be interested in seeing a sports drama movie? This movie is a biographical story initially written by Michael Lewis, and further directed by John Lee Hancock. It features Michael Oher, a lineman that's drafted by the NFL. For all those sports fans and school athletes, this is an amazing story to watch.
10.  The Wolf of Wall Street
You might have seen this movie – it first aired in 2013, making it the most recent addition to this list. It is directed by Scorsese and based on a book by the same name, written by Jordan Belfort. It shares a story of a stockbroker in New York City, engaged in fraud and corruption on Wall Street.
This is the highest-grossing film known, which makes it a must see for those who have missed the opportunity.
Movies and books go greatly together and the examples in this list will show you exactly that. For some of these movies, you probably didn't know that they are based on non-fiction books. Enjoy!
Author's Bio
Connie Elser is a review writer at a content writing company based in the US. She works alongside writers whose task is to watch and review different movies to help students with their movie reviews. According to Connie, this is the best job a movie lover can have.