Tis the Szn: A journey through Vallerie Muthoni's Spicy Year!
Every now and then we get to encounter an artist with a universal appeal. Vallerie Muthoni is that artist.  Her R&B, funk-influenced hip hop has endeared her to many music connoisseurs in the country.
The Femcee extraordinaire has released two EPs in rapid succession. It's been just over a year since her first EP Wavey Soul debuted and catapulted to her to the top of Kenyan Hip-Hop charts and in March, she dropped her sophomore musical project: Pisces Szn; which carries her biggest single so far- Spicy Szn.
And boy, it's been a spicy year for Vallerie. She lets us in on her meteoric rise to fame, her incredible year and why we aren't yet ready for her industry takeover!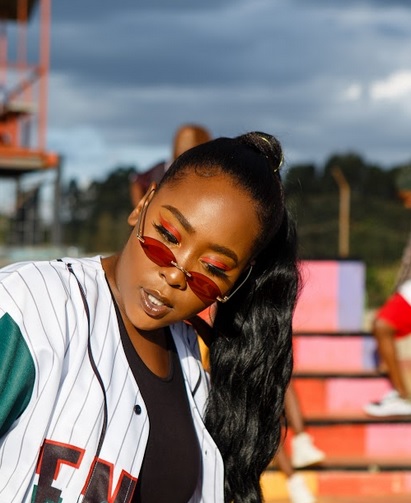 KB: Rapper, singer, song-writer, poet… all-round badass Femcee. You're quite the multifaceted artist.  So which one were you first and how did you evolve to becoming the 'mistress' of musical trades you are today?
VM: I have always wanted to be an entertainer from my childhood -hosting mini concerts in our living room with outfit changes, dance choreographies and having my mum video tape the whole thing!  As I grew older, I continued writing songs and singing every chance I could get. In high school I really got into poetry/spoken word as a form of expression. That skill morphed into rap and now I'm able to dabble in various forms of performance arts to create the artist that is Vallerie Muthoni.
KB: Your first EP, Wavey soul can be described as a body of work that explores themes of love, self-exploration, mental health and the realities of a young female millennial.  We've listened to your sophomore project Pisces Szn and we've got to say, it has a kick to it. It's… less mellow and has a more 'assertive sound' to it. Would you agree? How would you describe Pisces Szn? Spill everything sis!
VM: Ha-ha I like that. Well, The Wavey Soul was the world's introduction to me, a peak into my soul per-se. I wanted to capture the (very) diverse parts of me, that's why it covers so many different genres and topics. I also wanted to show my versatility and that's why I sang, rapped and did a little spoken word throughout the project.
Pisces SZN was a fun little project I released to celebrate my 18th birthday. I wanted to have fun on this EP and so I decided to have 3 tracks with 3 different genres, that way there was something everyone could vibe to.
KB: (Your alter ego) Brown Suga really came out in Pisces Szn huh?
VM: She did the dxmn thang and did it well!
KB: Let our readers in on Brown Suga. 
VM: Well, Brown Suga is similar to what Sasha Fierce was to Beyoncé and Roman to Nicki Minaj. Brown Suga is my sexy, very confident, no- BS-taking boss side. She says the things normal Vallerie is usually too reserved to say and is very unapologetic about who she is. And she's very aware of the power she holds.  Brown Suga comes out to play when I'm putting down lyrics and mostly during performances. She brings out the best of me!
KB: Why did you release two EPs in less than a year? Why not a full album?
Pisces SZN was very impromptu and last minute. One of those "why not?" projects. I never imagined I'd release two EPs in less than a year. As an artist who digests and takes albums very seriously, I'm very particular about making mine. To me, making an album is something I want to do when I am:
1) Financially ready (yeah, those things cost A LOT, especially for an independent artist)
2) When I'm emotionally ready. I want to be able to conceptualize my album and take time with it to ensure it's the best representation of where I am as an artist.
KB:  Your music is a fusion of different sounds that blend into the unique flavor of Hip Hop you served us with your two EPS. Tell us about your songwriting process. What's the secret sauce Val? 
My songwriting process is pretty easy. I'll listen to a beat and can usually tell if I like it within the first 30 seconds. If I do, I basically freestyle on what vibe the song is giving me and record it on my phone. From there, I listen back to it and catch some words/melodies which I write and build on. As for the sauce, that comes naturally!
KB: Whoa! That's something! You put in the work. Your rise to fame in an incredibly short time may seem like a breeze but you've been preparing for this as a budding artist in Southbend Indiana. Did the State influence your music? 
VM: Um…I left Indiana and moved back to Kenya when I was 6 so I was still pretty young, but my roots in the US definitely inspire my musical taste. My mum would have a mix of Destiny's Child CDs and Kikuyu tapes in the car. And even when I moved back here, I was still listening to a lot of RnB, Pop and hip-hop from the states. So yes, there's definitely some significant influence from the US (aren't we all though?)
KB: Would you say your music career would have taken a completely different trajectory if you were still based in the States?
VM: Oh, for sure! I don't even know if I'd be as 'popular' or as 'well known' as I am here in Kenya. In the states, the talent pool is enormous and chances of being a well-known artist amongst millions of talented humans is so slim. Here in Nairobi, the music industry is very small, everybody knows everybody-a lot of the times on a personal level- and this is what I believe helped me grow. Having my peers support to advise and even promote me has hugely helped me get to where I am today. I wouldn't have it any either way and I'll continue working hard here in Kenya until I can tour the world as a renowned Kenyan artist.
KB: You got featured on Colors Studio. What was that like?
VM: So surreal. It was one of my first huge achievements. Wild to think that there are people out in the world listening to me.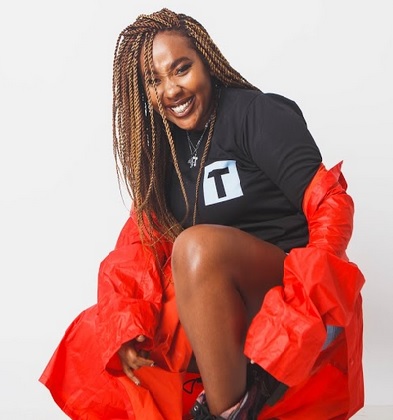 KB: Aye! Spicy Szn is a bop! The video is quite the vision, the lyrics witty. It's such a feel-good song. Has this been a spicy year for you?  Has 2019 been a fun ride thus far?
VM: Eyyyy! Asante sana. I love that song, ha-ha.
Yes! This has been a great year. From the release of the EP in March, things have just been happening and happening and blessings are falling onto my lap. It's crazy! All the hard work has been reaping fruit for sure. I've experienced and lived my BEST LIFE in 2019! Spicy SZN has turned into a lifestyle. Definitely one of the best years in my career so far.
KB: We spotted Miss Karun in the video. Should we expect a collaboration soon? Seeing how The overarching theme in your hit songs is self-confidence?
VM: Yes, definitely. But I won't say too much for now, keep a look out for the rest of 2019 *wink wink*
KB: Who else would you love to work with in the industry?
VM: Locally? Fena, Octopizzo, MDQ and Blinky Bill.
Internationally? Burna Boy, Nasty C, Anderson Paak, H.E.R, Masego & Frank Ocean
KB: So, what should we expect from Brown Suga in the coming years? Are we even ready? 
VM: That's a bit of a hard question since I know I'm capable of so much (more) and I'm interested in doing so many different things that I JUST KNOW I'll end up being in surprising ventures -even for me. But let me say what I want for sure: a world tour, international collaborations, a major brand deal, a radio/TV show, my own production company and of course more fire music and mind-blowing visuals!
Quick Fire 
1.)    Lizzo vs Missy Elliot: Without Missy Elliot there would most likely be no Lizzo, sooooo… Missy Elliot without a doubt!
2.)    Horoscope vs Tarot Card reading? Horoscopes
3.)    Water Sign you'd vibe with: Scorpio vs Cancer Oh Cancer for sure!