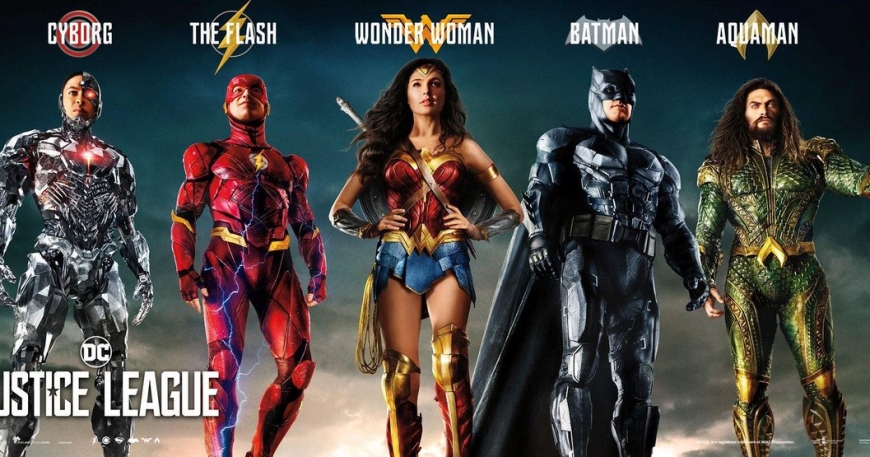 It's only three months until we wave goodbye to 2017 – just let that sink in! Time sure does fly, but the exciting thing is that the holidays are just around the corner. For us, that means lots of trips to the cinema! And there's a great line-up of hotly anticipated blockbuster movies to boot. Frankly, we're spoilt for choice.
Thor: Ragnarok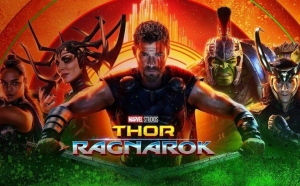 The god of thunder kicks off a busy home stretch of the 2017 holiday blockbuster season with this third Thor movie. The Marvel production directed by New Zealander Taika Waititi finds the mighty Thor, played by Australian actor Chris Hemsworth, between a rock and a hard place when he is coerced to go head-to-head with his former ally and fellow Avenger, the Hulk. The official trailer sends chills down the spine. In it we see Thor trapped in another universe and fighting against Hela, played by Cate Blanchett, whose strength appears to know no bounds – could he have finally met his match? Loki and his consummate portrayer Tom Hiddleston make their series return too. And this takes the tempo all the way up.
Thor: Ragnarok premieres in Kenya, November 3rd
Justice League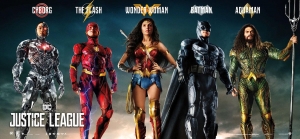 My goodness, isn't it about time this thing hits the theatres already? We've been pumped up for this superhero ensemble way too long, and the incredibly awesome Wonder Woman movie did nothing but ratchet up our anticipation. Seeing Batman (Ben Affleck), Wonder Woman (Gal Gadot), Aquaman (Jason Momoa), Cyborg (Ray Fisher), the Flash (Ezra Miller), and most likely a revived Superman (Henry Cavill) in the same movie is almost surreal. Batman unites a crew of warriors "with special abilities" against a common threat but no one says it's gonna be an easy task, because we see them in the trailer getting kicked, punched and scarred – multiple times. The action-packed promo interlaced with decent humour was enough to get fans buzzing all over social media.
Justice League premieres in Kenya, November 17th
Coco (Olaf's Frozen Adventure)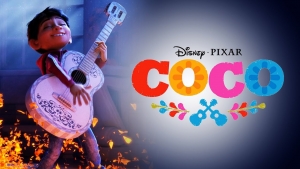 What are the holidays without a little sprinkling of Disney magic? And this time it's a double delight for the price of one! Pixar's new colourful and charming animation Coco will come bundled together with Olaf's Frozen Adventure, a 21-minute short film based on the popular Frozen (2013) snowman. The Christmas-themed Olaf's Frozen Adventure will open each screening, which is guaranteed to have the laughing out loud even before the main feature, Coco. Coco itself revolves around the Mexican holiday of the Day of the Dead. The story is about a boy named Miguel, a talented guitar player whose heart's desire is to become a superstar and replicate his idol Ernesto de la Cruz despite his family's generation-old ban on music. In a bid to achieve his dreams, Miguel finds himself in a vibrant "Land of the Dead" upon encountering a youthful trickster, Hector. They, along with Dante the dog, embark on an extraordinary journey to discover Miguel's family history.
Coco premieres in Kenya, November 24th
Star Wars: Episode VIII – The Last Jedi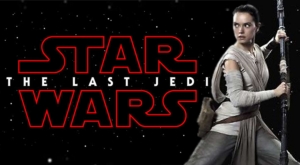 The sprawling saga in a galaxy far, far away continues in this eighth film in the series. This latest episode, directed by Rian Johnson, is set to open in mid-December to packed cinemas, but will it match the excitement of The Force Awakens which featured our very own Lupita Nyong'o? You betcha! The teasers released over the past few months are a stirring mix of light, darkness and of course, pure action. 40 years on from the first Star Wars, Mark Hamill reprises his role as an older, bearded Luke Skywalker. We barely got a glimpse of him at the end of The Force Awakens, and we can't wait to see him back in full swing as a grizzled Jedi master. He teams up with all our new favourite Star Wars heroes Rey (Daisy Ridley), Finn (John Boyega), Poe (Oscar Isaac), Maz Kanata (Lupita Nyong'o) and the extremely adorable BB-8. The late Carrie Fisher appears for the last time as our beloved Leia. You simply have to save the date for this one. Until then, may the Force be with you!
Star Wars: The Last Jedi premieres in Kenya, December 15th