'The Commuter' Review: Get Onboard Liam Neeson's Action-Packed Hype Train

Liam Neeson the living, breathing action movie meme generator is back at it again. The one-man hero of the breathless Taken movies stars in The Commuter, a new cat-and-mouse crime thriller. This counts as his fourth collaboration with Spanish director Jaume Collet-Serra after Unknown (2011), Non-Stop (2014) and Run All Night (2015).
When Michael (Neeson) receives the most devastating news of his life, he meets up with a friend and former NYPD partner, Detective Alex Murphy (Patrick Wilson), for an escapist drink, just to remove himself from his reality – even if for a few hours. After wrapping up, he boards his usual train back home and quietly flips through his novel. That's until a stranger (Vera Farmiga) who knows of his past as a cop interrupts to offer him a ridiculous amount of cash on one ambiguous condition, help her find someone on the train before the last stop.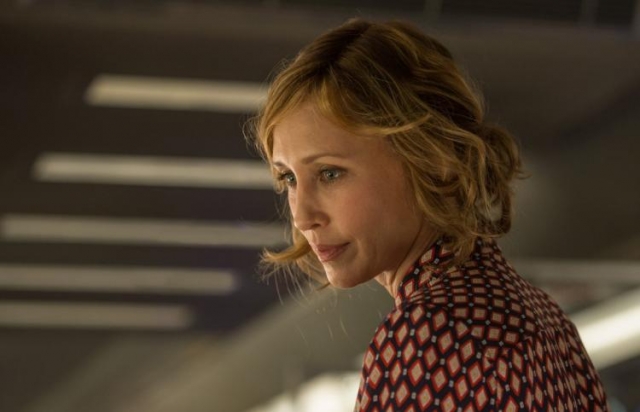 Photo Source: alamy.com
From here onwards, it becomes a race against time for Michael in his effort to uncover the identity of the mystery passenger in a train full of people. Michael finds himself caught up in the middle of a high-stakes, life and death criminal conspiracy that puts everyone on the train in danger.
Truthfully, the plot sounds an awful lot like that of Taken, only this time it's on a train. But that doesn't take away the fact that The Commuter is fist clenching, heart-throbbing, hella enjoyable movie. It will keep you at the edge of your seat as you follow Michael in his devastating path to uncovering the truth. Director Collet-Serra incorporates innovative camera angles that bring a freshness to the chase film genre.
The watertight screenplay by Byron Willinger and Philip de Blasi will keep you guessing until the end. Neeson, as the driving force of the movie, shows great prowess depicting Michael, a middle-class insurance salesman living a simple family life whose unremarkable life gets a jolting excitement during a routine train ride.
If you're looking healthy dose of adrenaline rush, catch The Commuter now in cinemas.
Movie Courtesy of: