The Cat in Crisis: A Conservation Spotlight
The African Wildlife Foundation reports that Kenya's lion population currently stands at fewer than 2,000. With the lion population in Africa estimated to have declined by 43% in the past 20 years alone, this majestic beast is rightfully classified as a vulnerable species in danger of extinction in less than two decades.  Today, we only have a dismal 20,000 lions roaming the entire African continent.
The main causes for the decline are habitat loss and degradation, reduction in prey, and trophy hunting and poaching. In addition, human-lion conflict is a key contributor and education of communities to appreciate and tolerate lions is key to their future survival. Here are some organisations in Kenya responding to the growing need for action:
The Kenya Wildlife Service
The KWS) is responsible for the conservation and management of Kenya's wildlife, and is often directly or indirectly involved in all conservation efforts from other organisations based in the country. Lion conservation is a key focus for the KWS, given its impact on both the species and tourism related revenue streams. The launch of the Wildlife Migratory Corridors and Dispersal Areas report in July 2017 saw conservation stakeholders join hands to preserve corridors used by wildlife. Additionally, KWS has adopted various strategies to help communities living close to wildlife areas deal with losses brought about by carnivores. These include: helping build predator proof bomas, monitoring the predator's movements, running education and awareness campaigns and implementing the Wildlife Conservation and Management Act 2013 – which provides for compensation on cases of depredation on livestock. Find out more at www.kws.go.ke
Ewaso Lions Project
The Ewaso Nyiro ecosystem of northern Kenya provides a critical habitat for lions, but the ones in this region are highly vulnerable to their pastoralist neighbours, which means conflict regularly occurs when lions attack livestock. Through scientific research and community outreach programs, the Ewaso Lions Project (founded in 2007) addresses the issues facing lions and promotes human-carnivore coexistence.
Believing that the long-term survival of lions depends on coexistence with humans, the project places local people at the centre of lion conservation programmes. With support from African Wildlife Foundation, their community-based conservation work engages and builds the capacity of all groups of people in the area, including women and children. These projects include: Warrior Watch, Mama Simba, Lion Kids Camp, Lion Watch and local school-based education programmes. Find out more at www.ewasolions.org
The Northern Rangelands Trust
This project supports 39 community conservancies across northern and coastal Kenya. It covers 42000 square kilometres and involves 18 ethnic groups in total. As a result, Northern Kenya is a very different landscape now compared to ten years ago. The region once infamous for conflict and poaching is now at the forefront of community-led development, enterprise and peace efforts, all inextricably linked to the protection of its incredible wildlife and landscapes. The project has a total of 768 conservancy rangers, 5 rapid response teams and 70 ex-warriors now acting as peace ambassadors. It supports communities in governing their wild spaces, identifies and leads development projects, builds sustainable economies linked to conservation, spearheads peace efforts to mend years of conflict, and shapes government regulations to support it all. Find out more at www.nrt-kenya.org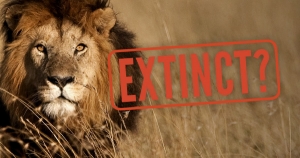 Born Free Foundation
In 1964, actress Virginia McKenna and her husband, actor Bill Travers, came to Kenya and starred in the wildlife classic, Born Free; the film based on Joy Adamson's best-selling tale of and her husband George who raised Elsa, an orphaned lion cub, before releasing her into the wilderness of Kenya. The film set off a chain of events for the Travers', ultimately leading to the creation of the Born Free Foundation. It promotes compassionate conservation to enhance the survival of threatened species in different parts of the world, aiming to protect natural habitats while respecting the needs and safeguarding the welfare of individual animals.
In Kenya, the foundation is involved in various conservation efforts including Pride of Amboseli – a project that pioneered Smart Bomas, a cost-effective approach to protecting livestock from predation at night. Their Pride of Meru Kenya Lion Heritage Programme focuses on tracking and monitoring lions; deploying desnaring teams and working with communities to nurture tolerance and implement mitigation measures to reduce human-wildlife conflict.
Find out more at www.bornfree.org.uk
World Wide Fund for Nature Kenya 
WWF-Kenya) is a local affiliate of the World Wide Fund for Nature International. They actively participated in the development of the African Lion Conservation Strategy. They are also working in partnership with Kenya Wildlife Service and other stakeholders to review the National lion strategy and also conducting a comprehensive nation-wide lion survey using a standardized method called Spatially Explicit Capture Recapture Method.  They also have the Mara Predator Conservation Programme which monitors human lion conflict, lion population distribution and densities, habitat use and demography. The Mara programme supports wildlife clubs in six schools, training future wildlife conservation champions. They also pioneered the Lion Lights Project in partnership with the Wildlife Foundation. Using renewable solar energy, they installed lights that mimic human movements, effectively deterring lions, predators and other crop destroying animals from local bomas.  Find out more at www.wwfkenya.org
African Conservation Centre
The ACC aims to promote biodiversity in East Africa and beyond through the collaborative application of scientific and indigenous knowledge, improved livelihoods and good governance through development of local institutions. The project Rebuilding the Pride, run by the South Rift Association of Landowners (SORALO), a Maasai landowner group, aims to increase lion and other carnivore numbers across Kenya's South Rift by reducing human-wildlife conflict, preventing range fragmentation and maintaining healthy prey numbers. The ACC's game scout programs train and equip community members to protect and monitor wildlife, engage in community conflict resolution, collect ecological data and generate and distribute environmental information to enhance community awareness of biodiversity and the environment. In addition to the critical conservation role they play, the scouts minimize human-wildlife conflict in these areas and have been effective deterrents against poachers. Find out more at www.accafrica.org
The Lion Conservation Fund
The Centre for Lion Conservation and Research in Kenya is located in the Samburu District in northern Kenya. Although largely remote, the area is seeing rapid changes that could affect the wildlife ecosystem. LCF's mission is primarily holistic conservation, recognizing that the health of wildlife, livestock, humans, and the environment in which they exist, are inextricably linked. Because Samburu is so remote, vast expanses of wilderness remain intact. In partnership with local community conservancies including: West Gate Community Conservancy, Namunyak Wildlife Conservation Trust, Kalama Community Wildlife Conservation Trust, Northern Rangelands Trust, and others, the LCF involves more than 200 remote villages and 3 municipalities in an initiative to preserve traditional ways of life while conserving rare ecosystems in the face of globalization and resource overuse. LCF supports many other projects, including Project Simba, the Samburu Lion Project, the Tsavo Lion Project, and the Rift Valley Lion Project. Find out more at www.lionconservationfund.org
The lion population in Kenya covers an estimated 19% of the country, including significant areas outside of formally protected sites such as national parks and nature reserves. Born Free reports that in 2013, best estimates from Kenya Wildlife Service (KWS) suggested that roughly 2,000 lions or less remained, and that it is therefore vital for effective conservation solutions to be implemented, especially in collaboration with local communities and with the participation of KWS.