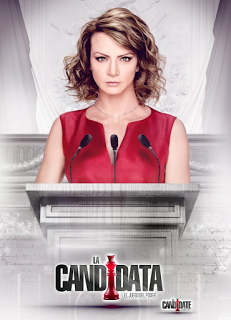 Regina rekindled the flames of her relationship with her campus sweet heart Gerardo after 20 years of being apart. Both of them got married to different partners while they were apart and had children; Regina has a son, Emiliano while Gerardo has a daughter, Ximena.
Gerardo went to work at the same senate with Regina and this gave him an opportunity to try and win back Regina's affection since he was already divorced from his wife Teresa. Regina refused to entertain Gerardo at first because she is still married to Alonso and she and Gerardo belonged to opposing parties.
Gerardo's tenacity and commitment to pursue Regina eventually paid off although Alonso helped with this by constantly antagonizing his wife as well as cheating on her. Regina made the choice to leave Alonso and have a relationship with Gerardo after she caught him cheating on him. Things seemed to be going well for team Gerardo and Regina until Teresa revealed the news that might just tear them apart again; she is pregnant!
Gerardo spent a night with his ex-wife some time ago when Regina had decided to support Alonso in his campaign after he had begged her not to. This now gives Teresa something to get Gerardo back although she knows the baby is not actually his. The situation has once again forced Regina and Gerardo to be apart and taken them a step further away from being together. Will they really have their happy ever after?