Thank you, Next: Worst Rated Movies of 2019
In 2019, Hollywood gave us hit movies which made us, laugh, cry, smile and vow to love our closest people 3000. But with every good thing comes something bad and sometimes the bad hits us twice fold.
The critics have spoken. Here's a count down of the worst films of 2019.
The Professor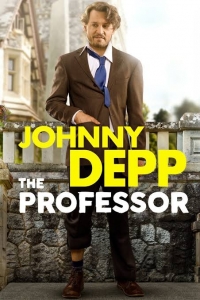 Released in 12 May 2019. The film is a comedy/ drama, which follows Johnny Depp who stars as the Professor Richard Brown, who learns he has 6 months to live and transforms into a unhinged party animal, much to the astonishment of his wife and school counselor but to the enjoyment of his students. Leading a crusade against hypocrisy and authority.
The Professor is officially the weirdest fucking movie I have ever watched and I LOVE IT #JohnnyDepp

— The Raven's Den (@EviRosana3) September 21, 2019
The professor has to be the first boring Johnny Depp movie I've seen

— Leslie T-Swag (@Lese_Tswag) August 15, 2019
And it got a Rotten Tomato rate of 10% and a metacritic score of 37%.
Dark Phoenix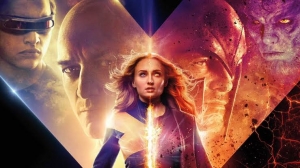 Released on 5 June 2019. The highly anticipated X-Men movie did not deliver the expectations fans had. The movie sees the X-men face one of their own, Jean Grey played by Sophie Turner. After a rescue mission wrong, and she is hit by a cosmic force. Once home, the force makes her powerful and even more unstable, not able to control herself, she spirals out of control, hurting people she love, the whole shebang.
this making of dark phoenix feature was more about the actors and characters rather than the technical aspects of making the movie……i'm so let down pic.twitter.com/RAUVBTvqjs

— bleek (pray tell's husband)🌄🤸🏾‍♂️ (@sIeepinsIime) October 17, 2019
Also, care to justify how a Trash ass movie like (Dark Phoenix) get a free card but An average movie like (Captain Marvel) get this much hate?

Care to explain how all of this justified?

Considering this never happened to Dark Phoenix?

Care to explain your bullshit? pic.twitter.com/4cnGVwYgBT

— Zack Brangen (@ZBrag101) October 17, 2019
And it got a Rotten Tomato rate of 23% and a metacritic score of 43%.
Men In Black International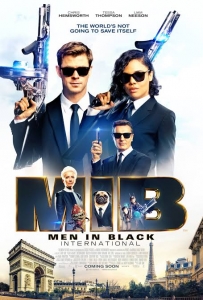 Released on 12 June 2019. The fourth addition to the original installments, saw the Men In Black globalize itself to tackle villains around the world. Agent H (Chris Hemsworth) and rookie agent M (Tessa Thompson), work together to stop the biggest threat, a mole in the organization.
A charismatic cast can't save Men in Black: International from feeling like a thoughtless cash grab.- Hannah Lodge, The Beat
It has a Rotten Tomato rating of 23% and a metacritic score of 38%.
Miss Bala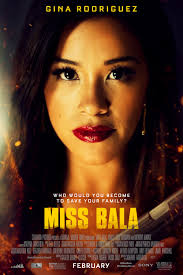 Released in 1 Febuary 2019. The film starring Gina Rodriguez as Gloria, sees her turn on her action side, when her friend is kidnapped by a cartel in Mexico. She reports this to the police, but crooked cops end up giving her up to the cartel. The cartel use her to do their dirty work to avoid suspicion. Determined to escape, she must outwit the cartel.
The souped-up plot is certainly indigestible, and there's a steady stream of bad laughs, but something genuinely frightening comes through: a woman's sense of disempowerment by men on all sides of the law. -David Edelstein, New York Magazine/Vulture
Miss Bala provides the first feasible argument for our southern neighbor to pay for building a wall: to keep Hollywood hacks out of the country. -Michael Sragow, Film Comment Magazine
Rotten Tomato gave it 22% and it has metacritic score of 41%.
Serenity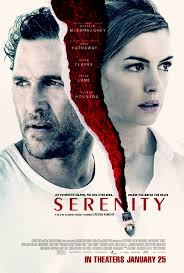 Released in 25 January 2019, the drama/ thriller film with Matthew McConaughey and Anne Hathaway follows the story of Baker Dill, a fisherman, tracked down by his ex- wife, with the hope of taking care of her abusive husband. Once again, warped into a life he wanted to forget, he must decide between right and wrong.
A hilariously terrible noir-cum-brainteaser from Steven Knight, starring Matthew McConaughey's bottom. -Charlotte O'Sullivan, London Evening Standard
It got a Rotten Tomato rate of 20% and a metacritic score of 37%
A Madea Family Funeral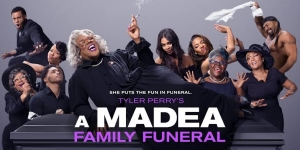 The final installment Madea film Tyler Perry made before hanging up his wig and body props.
Released on 1 March 2019, the comedy film sees Madea and her family go to Georgia for a joyous anniversary party. But they quickly find out that they have been hoodwinked into going for a funeral that does not go according to the plan.
The (often improvised) scenes involving Perry's elderly trio give the film genuine comic spark and energy. But when we're left with the grieving family and their sexual secrets, the movie has the dramatic and visual flatness of a TV soap opera. – Alonso Duralde, TheWrap
It got a Rotten Tomato rate of 12% and 1.5/5 in IndieWire.