Team Lioness: Badass Female Rangers
Yesterday on twitter, Tourism Cabinet Secretary sent a shout out to "Team Lioness" for the brilliant job they're doing at Amboseli National Park. I decided to do a little digging and found out they are 8 badass female rangers patrolling the Olugului/Olarashi Group Ranch (OOGR). It's  a 580-square-mile horseshoe of community-owned land that almost encircles Amboseli National Park. 
Team Lioness was established by the global nonprofit International Fund for Animal Welfare (IFAW) in early 2017.  This was weeks after commemorating International Women's Day with various activities at the park. 
Community leader Kiruyan Katamboi challenged IFAW  to employ women from the community as rangers. 
You see, Maasai communities are patriarchal and women are usually excluded from leadership and decision making. The community ranger unit that patrols the group ranch was exclusively male.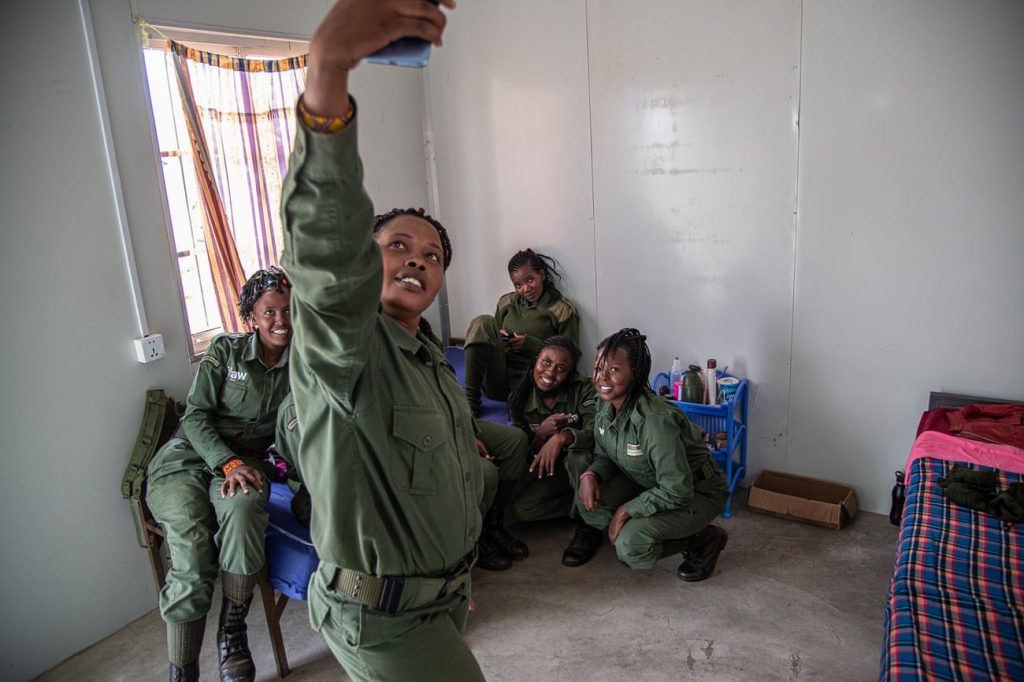 Unlike the Kenya Wildlife Service (KWS), which patrols the Amboseli National Park, the OCWR are unarmed. I can't make sense out of this but it is what it is.  They're in constant communication with their armed counterparts just in case they need back up.
These women risk their lives to protect the park from poachers and encroachment and have been putting in extra work since the onset of  COVID-19 in the country.
They haven't  seen their families in months and were yesterday temporarily relieved of their patriotic duties to allow them time to visit their families.
To learn more about these women and the amazing work they're doing, follow IFAW on Twitter. 
*Images: The Guardian