Coronavirus: Ideas for parents stuck at home with the kids
Kids Survival Guide
With schools closed, parents are potentially facing long weeks, if not months, ahead of living in either semi or full isolation at home. All the usual pressure valves – holiday camps, play dates – have gone, or will soon. Will you survive or thrive in the next few weeks? To help you do the latter, here are a few ideas to get you through, whatever the age of your children.
The Great Outdoors
The Garden
If we can't go out, what can we do from home? If you're lucky enough to have a garden or a backyard, then make sure the kids get plenty of time outdoors, whether it is gardening together, a game of football, a treasure hunt or an obstacle course. There are lots of fabulous ideas circulating at the moment on the internet. Some of those we loved are chalk drawings, where children are inserted into a sketched tableau, holding a chalk umbrella, for instance – and then photographed, of course. Or the ones drawing their names out of materials found only in the garden.
Parks
For now, there's nothing to stop you from taking your kids walking or cycling in parks, provided there's an adult to ensure social distancing – for younger kids, anyway. In Nairobi, we're lucky enough to have Karura Forest, with its myriad trails, as well as lesser-known parks such as Ngong Forest Sanctuary (off Ngong Rd, behind the War Cemetery), an almost deserted forest trail (5km and 10km) except for the monkeys, an odd bushbuck and a cyclist or two.
Indoor Fun
Fitness
If you don't have a garden, there are still some great fitness / activity classes available on YouTube, and the bonus is that the folk behind these are pulling together in these unusual times, and offering their tuition free. Examples include Joe Wicks, a fitness guru who cut short his plans to tour schools to promote fitness and instead streamed on YouTube live fitness sessions aimed at kids. For the promising yogis, check out the hugely popular Cosmic Kids, which offers two weeks free before it becomes subscription-based.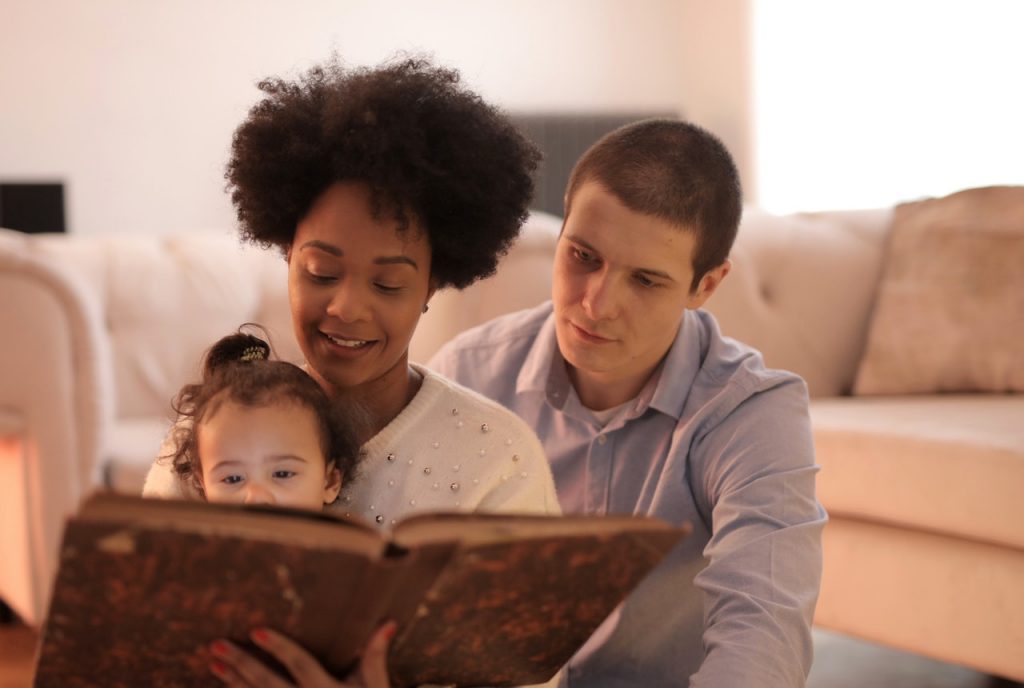 Storytelling
Romper is offering readers the chance to hear stories told by the authors themselves under the hashtag #OperationStoryTime. Another good one for younger kids is @enchantalesstorytelling, which includes a story, an activity and a singalong. KidLit TV also has a selection of read-aloud stories from the authors themselves. Meanwhile, Amazon has opened up for free its entire collection of books and audio stories for kids and students.
Art
Mo Willems, a US-based best-selling author and illustrator and creator of the Pigeon picture book series, is offering free doodling classes, lasting approximately 20 minutes, on YouTube, where you draw alongside the artist and compare drawings. Another fun class is that led by Jarret J. Krosoczka, also a best-selling author and illustrator. His classes are also available on YouTube, and last about 20 minutes, too.

Baking
Provided you're not hoarding the butter, then baking is a great way for kids to get creative and messy in the kitchen. If you're looking for inspiration, check out Nomster Chef which has a range of imaginative recipes, complete with shopping list, for kids to do with minimal supervision from adults.
Board and Card Games
This is a great time to bond as a family. Board and card games are a wonderful way to do this. As children, we as a family played Scrabble, the word game, as well as card games like "Old Maid," the card-pairing game where the loser was the one left holding the Queen of Spades. There's a more sophisticated offering of games these days, including the ever-popular Dobble, a snazzier version of Snap, and memory card-pairing games with storybook characters. If it's not too close to home, try out Pandemic, suitable for kids aged 10 plus, where players are medics responding to a deadly disease outbreak. The only way to win is they all work together.
Read, read, read
Encourage your children to read as much as possible – in these uncertain times, it's a luxury to sit down for hours on end with a good book. Read to your children as well, even if they are proficient readers. Include classics from your childhood, as well as more modern offerings.

Homeschooling
Many schools closed with a couple of weeks to go before holidays, and there's no clear end in sight to closures, meaning that kids may be stuck at home for a while. While many schools will return in April with an e-learning schedule for children, it's a good thing to become familiar with homeschooling tools. Parents are likely to be involved in their kids education more than ever.
There are hundreds of resources available online, some subscription-based, while others are either free or have been made free during the corona outbreak. Free resources include Khan Academy, which offers YouTube videos in subject areas, and BBC Bitesize, which is a great resource for all sorts of educational needs. The School Run (subscription only) and Twinkl (free for one month during the schools shutdown) have lots of British worksheets and other resources for all ages. Specific to the US curriculum are ABC Mouse for younger kids, and Time4Learning which goes right the way up to High School. Visit NatGeo kids for lots of cool facts and quizzes about the world. These are to name just a few of the many, many available.
Experienced homeschoolers do urge parents to try to keep to a routine, and get the kids up at a regular time. Allow for breaks, and outdoor-based lessons. And if it all goes wrong, don't worry! Tomorrow is another day. If you work from home, do consider teaming up with other parents to seek out the best resources. One parent could search for maths lessons, while another might come up with interesting science experiments using basic pantry ingredients.
Virtual Playdates
Health experts increasingly advise against playdates – the fewer people you come into contact with, the better. How about a playdate by Skype or Facetime? It's not as weird as it sounds – kids love to chat, and a video introduces a whole new dimension, even if it's just to show off each other's toys.