Stop The Presses! Fake Bills Already Making Rounds?
Yesterday marked the end of an era for the 1994 1000 shilling note. Word on the street is that bootleg versions are already making rounds! Say it ain't so!
It's barely been 4 months since the new notes were unveiled and people are finessing?!
Don't fall for the fake bills.  Here's a guide on how to identify fake notes.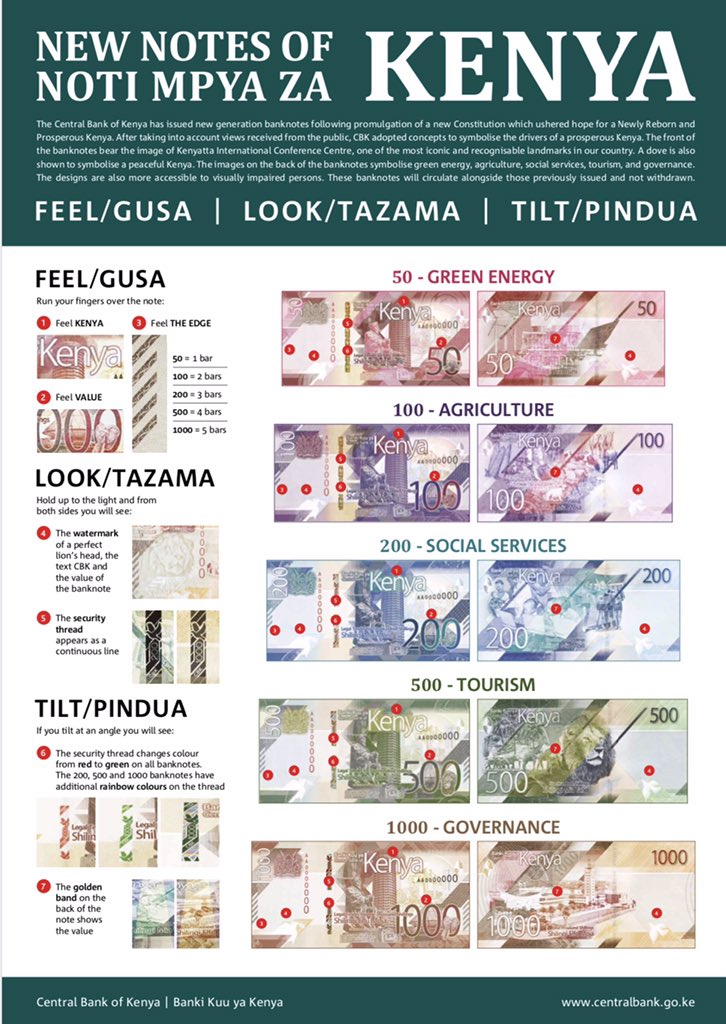 Here are the Key Features To Look Out For
Feel
If you run your fingers over the new banknotes, you should feel the part that is written Kenya and the Value of the note i.e.1000, 500, 200, 100 and 50. Also if you run your fingers on the notes edge yo will feel slanting bars which distinguish the value of the note i.e. 1 bar (Sh50), 2 bars (Sh100), 3 bars (Sh200), 4 bars (Sh500) and 5 bars (Sh1000).
Look
If you hold up the notes against the light, you'll see a watermark of a perfect lion's head, the text CBK, and the value of the banknote. You will also see a security thread which appears as a continuous line.
Tilt
If you tilt the banknote at an angle, the security thread changes colour from red to green on all banknotes. The Sh200, Sh500 and Sh1000 banknotes have additional rainbow colours on the thread. The golden band on the back of the note shows its value.