Spooky Szn: Halloween Movies to Watch
Halloween is coming up, the weather is crazy and if you are in the mood for a binge session of movies that scare and thrill, we've got you covered.  Grab your popcorn and a warm blanket. Here are some of the spooky movies you can watch during this Halloween season:
Ghostbusters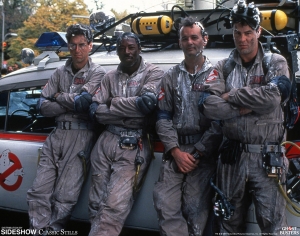 'Who you gonna call? Ghostbusters!' 
Are you afraid of ghosts? This is a fantasy movie about four scientists who lose their luxurious positions at a prominent university in New York City. They end up fighting ghosts with their high tech gadgets with the hope of selling them. They  find a gateway to another dimension that could unleash evil and supernatural forces into the city. It's up to the Ghostbusters to save it.
Hocus Pocus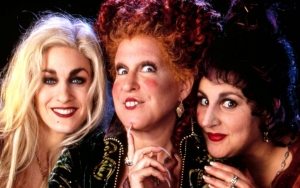 'Oh look, another glorious morning. Makes me sick!'
A fantasy/ horror flick about teenager Max Dennison and his friends who explore an abandoned house before accidentally freeing a coven of witches who used to live in it. With the assistance of a magical cat, it is up to Max and his crew to steal the witches' Book of Spells to stop them from achieving immortality.
Silence of the Lambs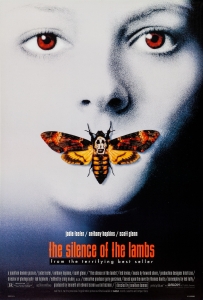 'It puts the lotion on its skin or it will get the hose again.'
A nice little psycho/ thriller. This film trails the life of Clarice Starling, a top student in the FBI academy. She is asked by her supervisor, Jack Crawford to interview Dr Hannibal Lecter, a bright psychiatrist with borderline violent psychopathic habits. Lecter is serving a life sentence behind bars for different acts of murder and cannibalism. Jack believes that Lecter could have insight on a case and Starling may just be the one to draw him out.
The Shinning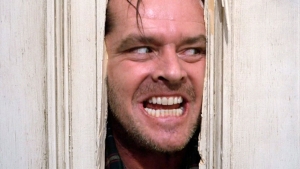 'Here's Johnny!'
This is a psycho/ horror flick about Jack Torrance, a writer in an isolated Overlook Hotel in Colorado hoping to cure his writer's block. He ends up settling in with his family and as his writing goes nowhere, he begins to learn the secrets of the hotel and ends up becoming heavily unstable to the point of being a homicidal maniac, terrorizing his family.
Scream

'What's your favorite scary movie?'
This thriller/ slasher film is about a young teenager being stalked by a psycho killer. After the murder of her mother, Sidney Prescott is targeted by a mysterious figure named Ghostface. This film has everything from genius writing to cliche horror concepts and even humor.
What will you be watching?