Solo: A Star War Story – Nairobi Fan Screening Pics & Reactions
Prestige Cinema hosted an early fan screening of Solo: A Star Wars Story in Nairobi. The screening which took place on Wednesday, May 23rd was organised by film distribution company Crimson Multimedia in conjunction with KenyaBuzz as the official media partner and entertainment outfit Naiccon.
The lucky attendees won the exclusive chance to see this Star Wars spinoff saga (a whole two days before its global premiere) by participating in multiple online trivia questions posted across KenyaBuzz social media pages. This was the second major early fan event by Prestige Cinema, Crimson Multimedia and KenyaBuzz following a successful Avengers: Infinity War screening in April.
Wanna be the first one to see all the best blockbusters? Do you want to stay ahead of spoilers? Or maybe just have some bragging points over your friends? Then make sure to follow KenyaBuzz on Facebook, Twitter and Instagram and watch out for our regular early fan screening ticket giveaways.
See the full Solo: A Star Wars Story cinema schedule here. Buy advance tickets here. Read our movie review here.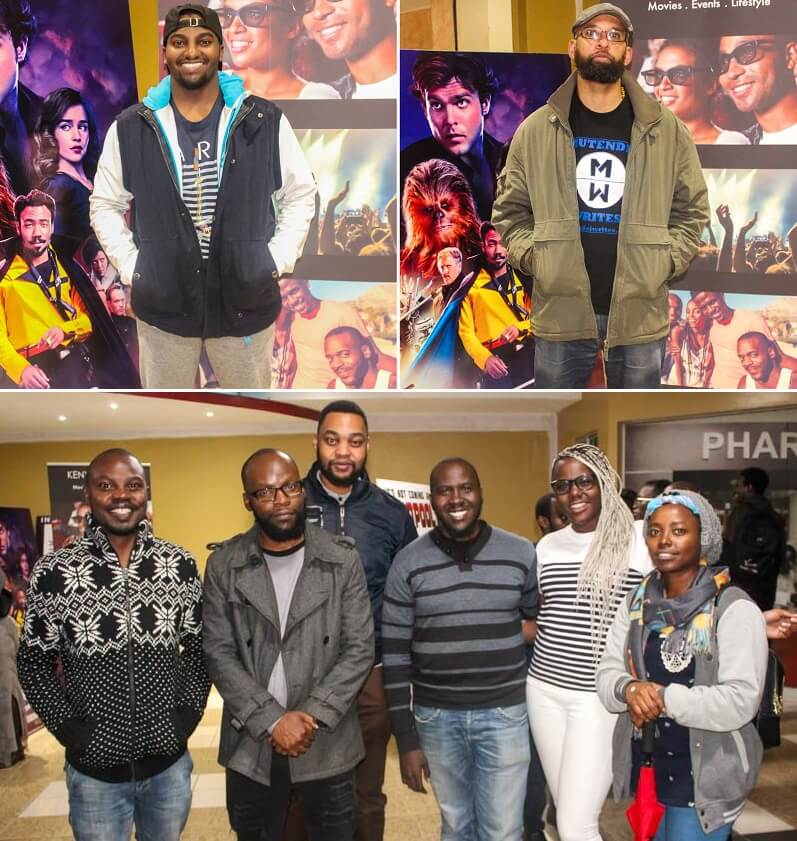 courtesy of @KenyaBuzz & @crimson_MM I had the chance of watching pre-screening of #solostarwarsEA which is a great film containing both humour & action,is also suitable for those who haven't watched any #starwars film before

— Yassin Ambetsa (@yassin_ambetsa) May 23, 2018
#SoloStarWarsEA @KenyaBuzz @Crimson_MM You made it happen! Solo was great! Very interesting and a flowing story..I really loved the emotions in it !!! Can't wait for a sequel. #KBMovies #SoloFanScreening

— Mureithi (@Mureithi_Aleki) May 23, 2018
#SoloStarWarsEA WHOOP WHOOP! Hans solo first screening in Kenya @PrestigePlazaKE …. Hans solo was amazing!! one of the best star wars stories #HanSolo #solostarwarsKE

— Wambui nduati (@Wambui_foi) May 24, 2018
Just seen #SoloStarWars and I must say it's nothing like I expected (trailers). The creatures are more realistic with depth and humour; a gentler & lighter world before the Empire lost it. Brilliant origin story, edge of your seat but steady ride. Review kesho #SoloStarWarsEA pic.twitter.com/c4xNu4IbKi

— Oyugi (@natekev) May 23, 2018
Watched advance screening of #SoloAStarWarsStory And it's an amazing one, A love story really well executed. #SoloStarWarsEA

— MartBlazin™ (@MartBlazin) May 23, 2018
The turn out for #SoloStarWarsEA is ?? #SoloFanScreening @Crimson_MM pic.twitter.com/lJmI1uuhJu

— Etoo ? (@Etoo254) May 23, 2018