5 African Comic Books Your Kids Will Love
You probably grew up reading American or European comic books that had little to no positive  representation of Africans. Remember how problematic TinTin comics were? Your kids don't have to go through that experience.
The Vortex 247 catalog is diverse in styles, genres and age audiences. All geeks are catered to and you'll love the relatable stories and the visual artistry. For as little as Ksh 300 you'll get access to these homegrown comic books. Immerse yourself in the world of African deities and superheroes whilst supporting budding African creatives.
Vortex Corp is joining forces with the best African creatives to provide comic book aficionados on the continent and in the diaspora affordable and easy to access comic books.
Here are 5 comic books your kids will love:
Land Of Gods (Vortex Original)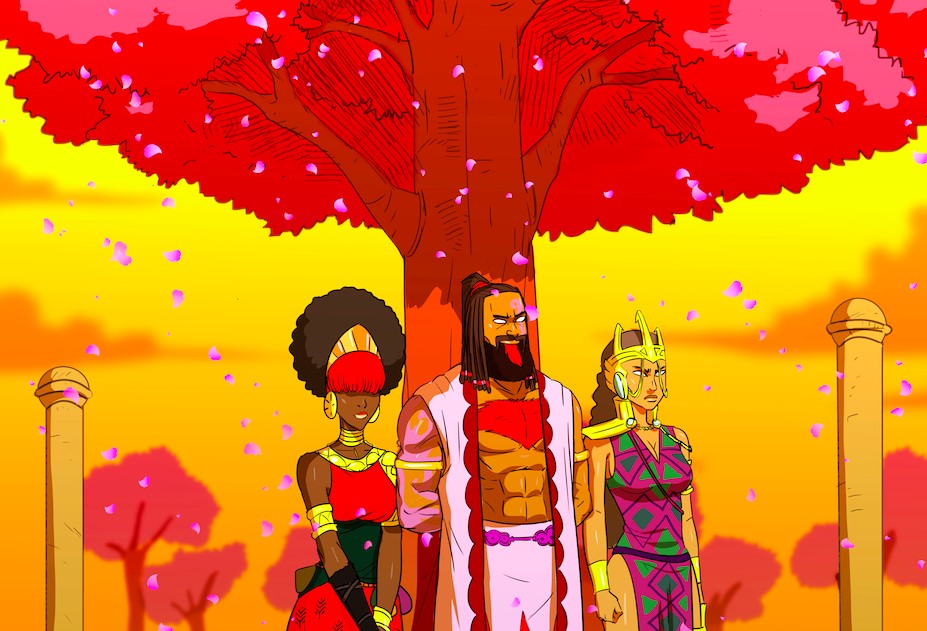 If you enjoyed the thrills of Harry Potter and find yourself entertained by the Marvel Universe you'll love  Land of Gods. An Afrocentric comic that immerses you into the mysterious world of African deities. The Orishas make a great come back in this otherworldly VX Original. Land of Gods brings to life an epic fantasy tale.  The protagonist is Khashiya, a 13-year old Nigerian American who discovers the magic realm of ORUN when coming to spend a holiday in her grandmother's house. Her journey brings her to befriend famous Orishas such as Shango, Oya, Oshun, Ogun and Obá, and joining them in an epic quest to keep the balance between the spirit realm (ORUN) and the human realm (AYE). This comic is an emblematic title on Vortex's concept of Spirit Fiction, where African spiritual traditions are reinterpreted under a fantasy and action language.
Monkey NGano (AfroTokyo)
Monkey Ngano is an amazing creation by Zimbabwean collective AfroTokyo, specialized in the Manga genre. The comic's plot takes place in the heart of ancient Africa and narrates the adventures of impetuous princess Lina, who is determined to fulfill her destiny as savior of all her realm, Nyikaland. To follow her on this journey is a magic monkey designed by the Spiritual Realm to aid her in her quest to save the Ape God. Humor and fantasy blend in this exciting story, that reimagines Africa's past as a land full of adventure, magic and powerful civilizations. But remember,  it is Manga, so read it right to left! Pretty cool huh?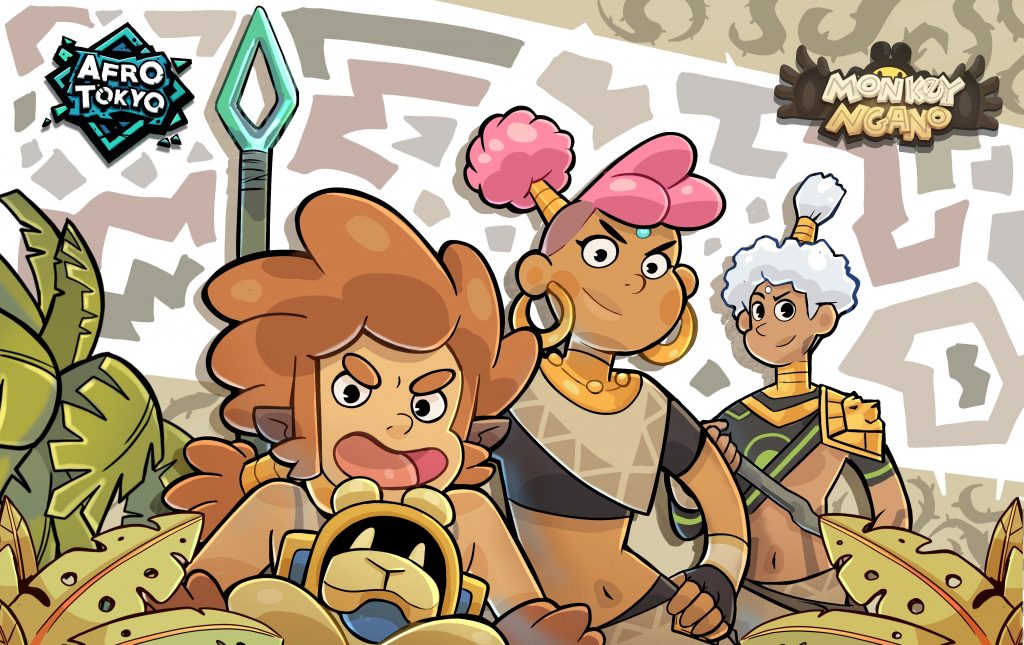 Shifter (Four Seven Comics)
In Shifter, a comic by Nigerian Studio Four Seven Comics, a teenager underdog rises to gain unimaginable power. We are talking bullet-proof skin, super strength and ultra high jumps. From bullied to superhero, this young man takes upon himself the challenge to clean the streets of his town. Amazing graphics in a classic urban comic style await for our reader, which can also discover several other titles by Four Seven in the vortex247.com Platform.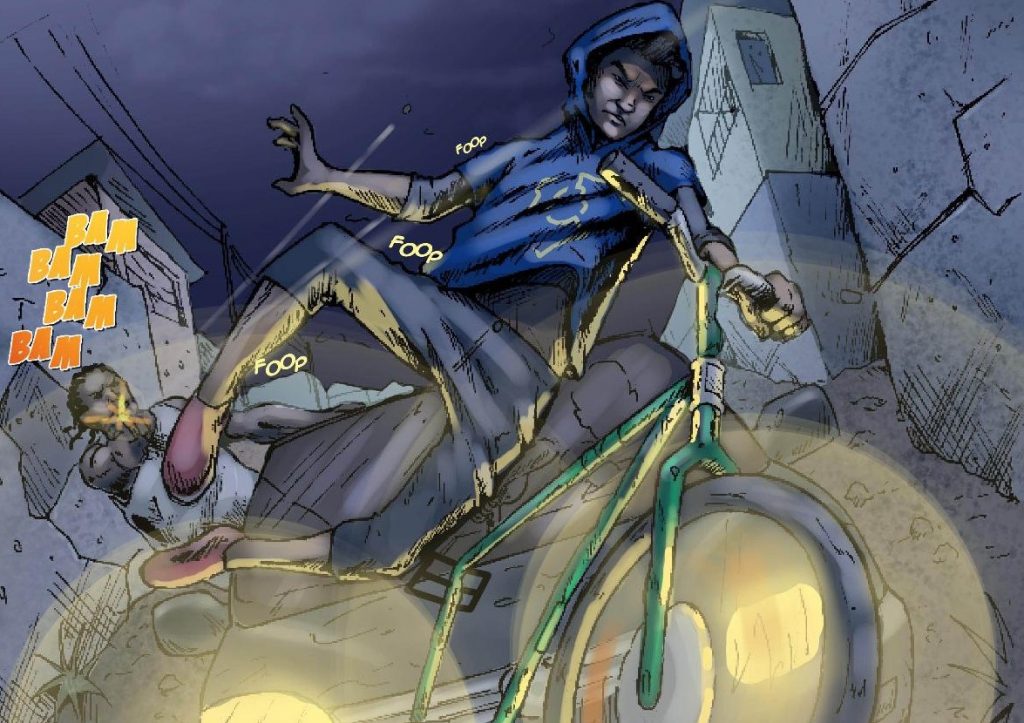 Folktales (VX Original)
Folktales is a noir graphic novel where Nigerian urban and ancient myths connect through a complicated web of alliances and rivalry. The founding conflict of this saga ias a murder mystery with clear supernatural involvement. Prepare to see ABIKU (the undead children), Madam Koi Koi and other mystic beings run around in the cities, fighting a contemporary, yet eternal and ancient, battle between good and evil.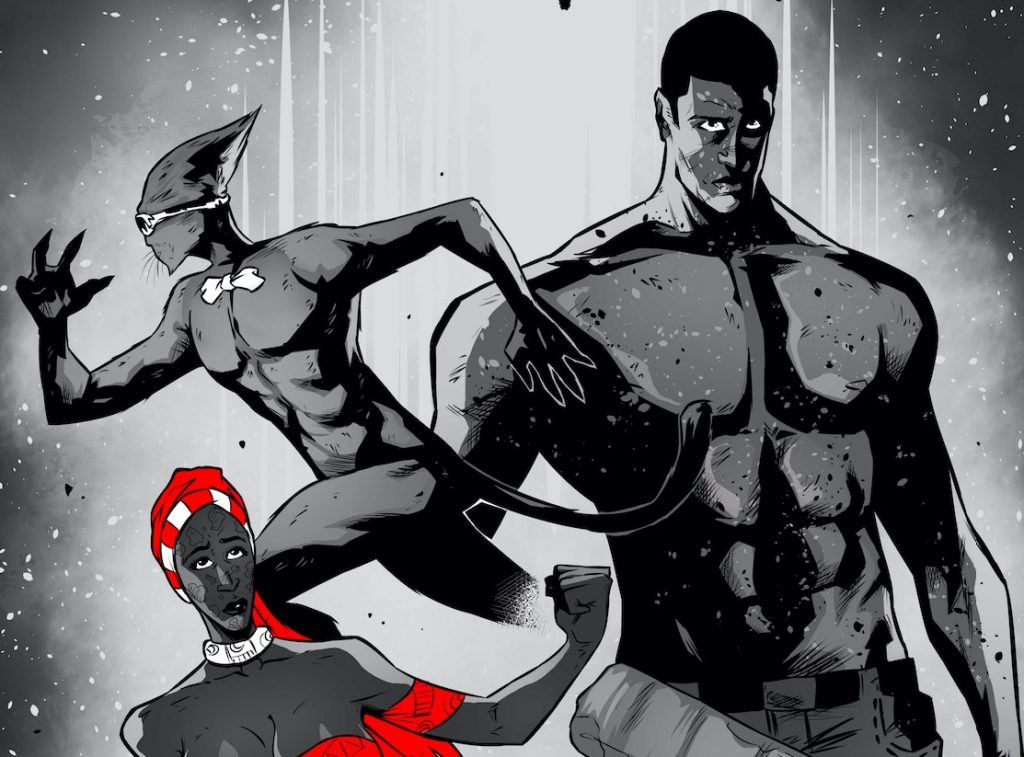 Ganda (Elupe Comics)
Ganda is a comic brought to you by Ugandan company Elupe Comics, an affiliate of Comic Gild Tribe Uganda. This comic tells the tale of the Original man, Kintu, the first and once only living being on his Earth — except for his cow. In his journey, Kintu will find world travelers that will accidentally gift him with adventures way beyond his previous solitude. A comic filled with wonder, amazing scenarios and humor, also available in vortex247.com