Secret Superstar Movie Review: Would This Have Been India's First Oscar-Winning Film? Probably, Yes!

Secret Superstar is the story of Insia (Zaira Wasim) who is the daughter of Najma and Farookh and they live in Varoda, Gujarat India. Insia has a big voice, the kind that you need for a Superstar. But, her father is a strict Muslim and he is looking to get a job in Saudi Arabia and get Insia married, as is the tradition.
It is Najma who is Insia's strength and she keeps her daughter's dream alive by buying her a laptop. But Insia needs a lucky break and her only hope is defamed singer Shakti Kumar (Aamir Khan). He is her only angel.
Newcomer Advait Chandan writes and directs while Aamir Khan Productions take producer credits – which is good because they never make a useless film. Their last one, Dangal, was co-produced with Disney and went on to be the highest grossing Indian film. They tend to favour movies that touch on social subjects. Secret Superstar focuses on domestic abuse.
Aamir Khan takes on an uncharacteristic gregarious role as Shakti Kumar, but hes an almost perfect actor and does justice to the role. It's incredible to think that young Zaira Wasim only made her film debut in 2016 also alongside Aamir Khan in Dangal. This is only her second feature film yet she gives the performance of a seasoned veteran; her name is bound to be spoken for decades to come. The real superstar of the film is Meher Vij who plays Najma. She wins you over as Insia's innocent, honest and silently strong mother. The film belongs to her.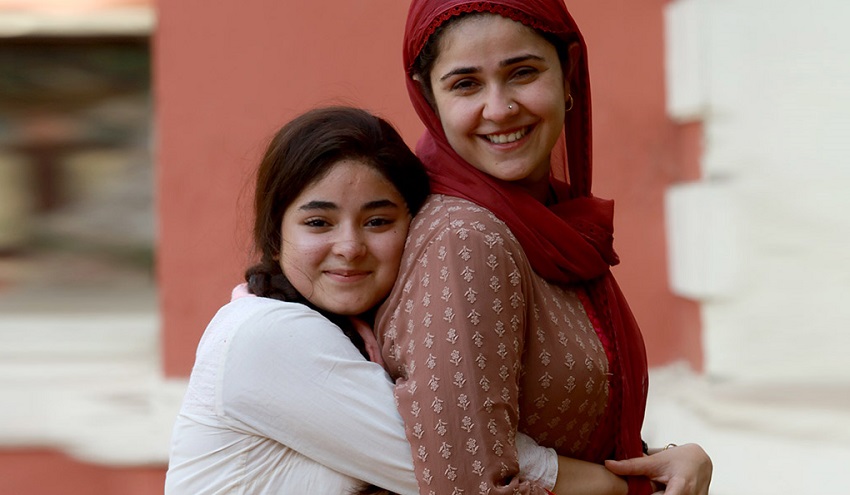 There are so many fantastic moments in the film, including Insia's classmate Chintan confessing his love for her, Najma at the airport taking her lifes most important decision and Insia's brother gifting her the laptop.
Of course, the film is incomplete without the music. Music Director Amit Trivedi who has previously lent his talents to films like Dev.D and Dear Zindagi, was the right choice here; he has his finger on the pulse of young India. The song Nachdi Phira will continue to inspire girls long after the movies theatrical run. Renowned Kausar Munir wrote the empowering words in that song. The music is not blockbuster, but it is a pleasant change from the noisy beats and clueless lyrics.
As good as Newton is, I would have loved to see Secret Superstar as India's submission for best foreign language film at the Oscars. It has a richness in story and depth in subject. It's timely in its portrayal of how a generation of young Indians straddling the thin line between tradition and urbanisation are fighting for their own dreams.
This review is courtesy of Planet Media Cinemas – Westgate. See their updated movies lineup here.

Harleen Jabbal is a Bollywood film writer and critic for her blog FilmiVeryFilmi.