Royal Academy of Dance (RAD): Dance Centre Kenya Director Nominated
Dance Centre Kenya's Artistic Director Cooper Rust has been shortlisted as a nominee for the Royal Academy of Dance (RAD) Awards in the category of Community Engagement Award.
The Royal Academy of Dance is the world's most influential dance education and training organization, under the patronage of Queen Elizabeth II. This year marks 100 years since its inception and they have chosen to celebrate by honoring the most outstanding teachers from around the world through the Centenary Dance Teacher Awards.
Ms Cooper has been nominated because of her effort to bring dance to children who normally would not have access to dance. Voting is happening on the RAD website through the link: https://www.royalacademyofdance.org/community-engagement-d…/
In 2012, former professional ballet dancer Cooper travelled to Kibera slum in Nairobi to volunteer as a dance instructor. Profoundly moved by her experience, she founded Artists For Africa (A4A), a US registered non-profit organization to support arts education in Kenya.
Cooper relocated to Nairobi and in 2015 co-founded Dance Centre Kenya. She immediately managed to mobilize multiple families to support underprivileged students in taking classes for half the price of the regular fees which initiated DCK's Sponsorship program. DCK has 25-30 students on sponsorship every year. Their sponsorship includes ballet outfits and the fees required for them to participate in the annual Royal Academy of Dance (RAD) examinations.
Realizing that there were many more enthusiastic children without access to dance/arts education, Cooper started more projects in underprivileged schools. Besides her fulltime job at DCK, she coordinates weekly programs in ballet, African dance, music, visual arts, creative writing and drama. The A4A team reaches approximately 1200 students each year. Through combined performances, DCK and A4A students meet and inspire each other.
To enable some of the most talented students to receive full-time dance training, without being held back by a challenging home and school situation, Cooper founded the A4A Boarding House. The A4A House provides safe, supervised housing, clean water, nutritious meals, clothing, education enhancement and transportation and currently has eight students in residence. Cooper not only spearheads the fundraising and manages the program, she has also assumed the responsibility to raise funds for the students' further education after secondary school. With two students from the most economically challenged backgrounds currently enrolled in University programs, the success of these efforts is obvious.
One of the students, Joel Kioko from Kuwinda slum in Nairobi is currently in his final year training at the English National Ballet School. His journey in ballet and the role Cooper has played, has been well documented on CNN, BBC and by the Associated Press. (Please see the short film "Joel's Journey")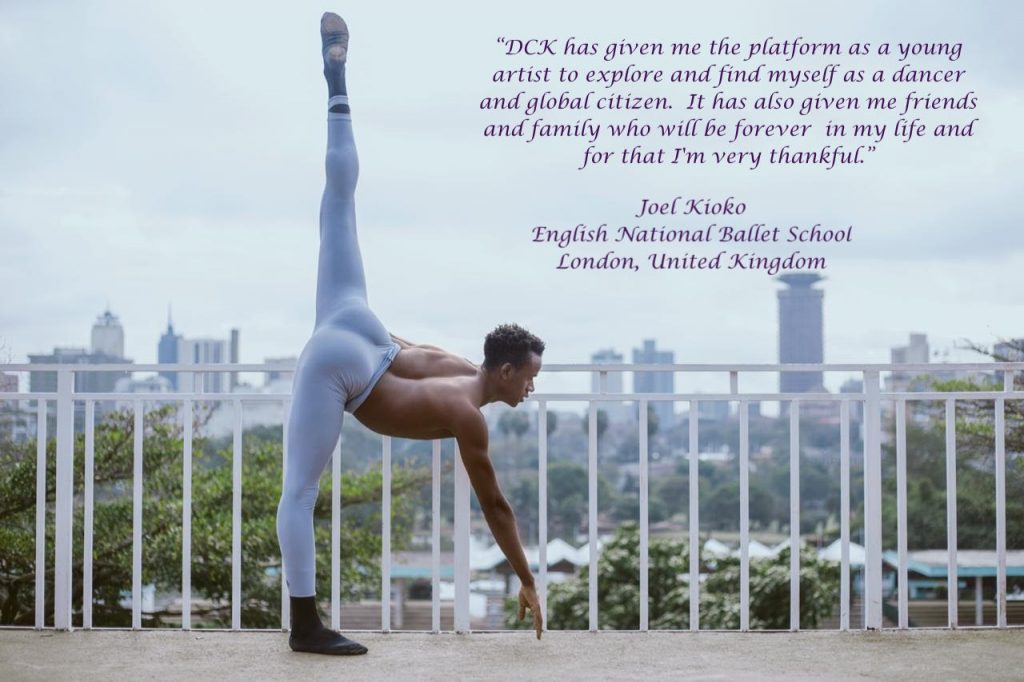 Each year, A4A sponsors 8-10 scholarship students and instructors to travel to the US to participate in the South Carolina Summer Dance Conservatory at the University of South Carolina (USC). This has resulted into a strong connection between USC and DCK/A4A, benefiting not only sponsored students but also the students of greater means who sometimes feel isolated in Nairobi.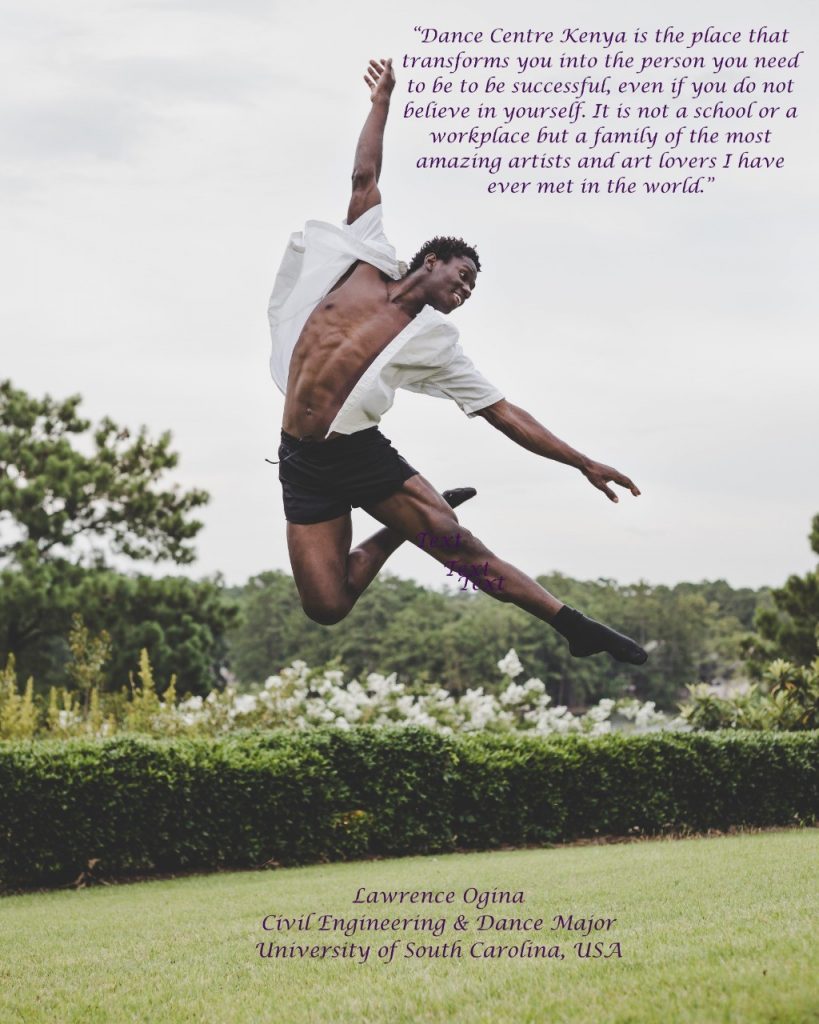 Through all these activities Cooper gives the students an opportunity to express themselves and develop skills that will support them in their future education and careers in dance or in any other field. She looks at each sponsored student and helps them individually to find their dreams. All of the students benefit from her demonstration of leadership, dedication and philanthropy. Cooper is always working towards expanding the DCK sponsorship program and the A4A classes. It is her personal dream to touch as many lives as possible through dance.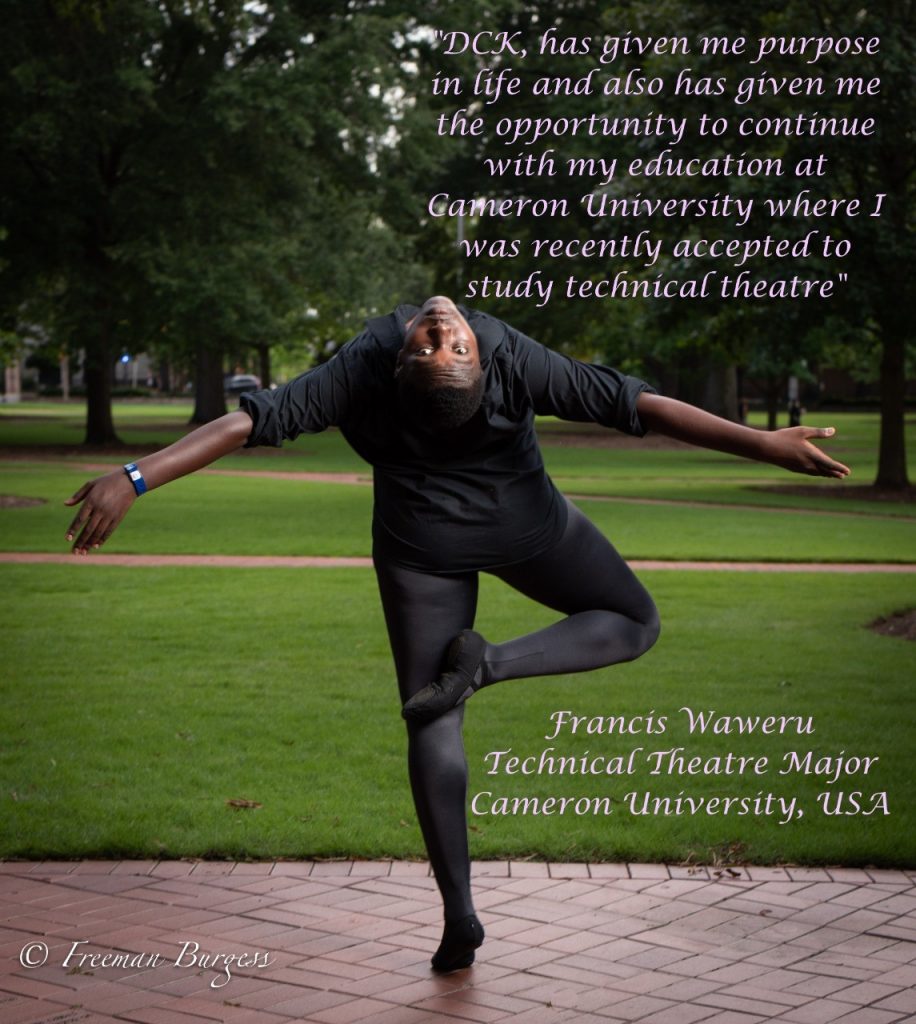 You can read more about Ms Cooper here: https://artistsforafricausa.org , https://dancecentre.co.ke/