Reel News: Country Queen is Kenya's first Netflix Series
The past and present collide when a mining company threatens to destroy the rural home of an ambitious event planner, pitting her against a ruthless business woman, whose family she is entangled with. What follows is a series of events marked by love, betrayal and the ever-present battle between tradition, capitalism and modern society. 
Country Queen is Kenya's first Netflix series. Set in contemporary Kenya, Country Queen is a family drama series that tells the story of ordinary Kenyans fighting against a corporate power that threatens to destroy their homes and lives. The series focuses on the issues of land grabbing and exploitation, and how these factors impact the lives and relationships of the main characters, their families and communities.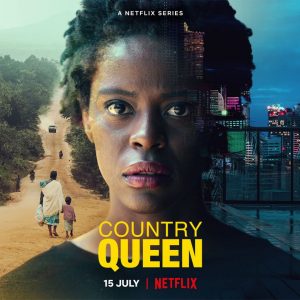 Filmed in Nairobi, Machakos County and Murang'a County, Country Queen stars Melissa Kiplagat as Akisa, a woman from a sleepy village who now leads a comfortable but complicated life in the city. Her dark past and complex relationship with the powerful and ruthless Sibala family sets in motion a string of events with rippling consequences. 
Directed by Vincent Mbaya, Tosh Gitonga and Brian Munene, the series also stars Melvin Alusa, Blessing Lung'aho and Nini Wacera in a thrilling tale that shows what happens when the past and present collide. Streaming on Netflix from July 15th. Will you be watching?