Press Release: Sukuma Twende Trust Holds Second Moon Walk at the Karura Forest
On Saturday, 21 September 2019, the Sukuma Twende Trust hosted the second edition of the Moon Walk at the Karura Forest.
At 6:30PM, a large crowd had gathered at the KFEET grounds to attend the first-ever walk at night within the Karura Forest. Some people even brought their dogs on leashes to enjoy the evening in the forest.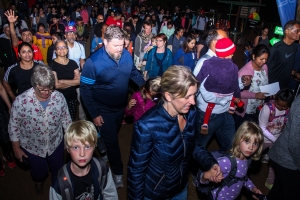 Before the walk kicked off, the Chairman of Sukuma Twende Trust, Hitesh Shah, and the chief guest, Manoj Shah, said a few words, and instructors from Yoga Heart Kenya took the crowd through some stretches.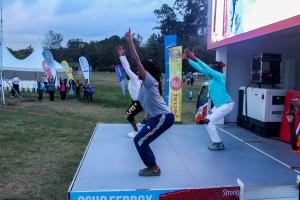 Manoj Shah of Osho Chemical Industries, the main sponsor of the Moon Walk, flagged off the walk at 7PM. Also in attendance were Sheila M'Mbijjewe, the Deputy Governor of Central Bank of Kenya, and Rahul Chhabra, the Indian High Commissioner to Kenya.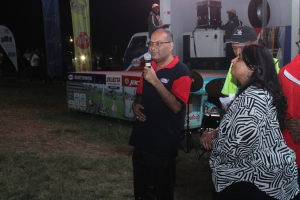 People were encouraged to do as many rounds as possible on the well-lit 1.5km walking circuit, where each round was stamped onto a special walking card.
The energetic crowds started strolling back to the KFEET grounds at around 8PM, where they enjoyed a light dinner as they watched some exciting performances from the Sukuma Band and the Sarakasi dancers.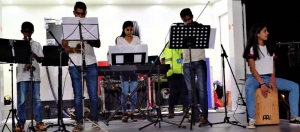 "We are so happy that everyone has enjoyed the Moonwalk, a unique, one-of-a-kind event that got everyone out in the nature. And now, everyone keeps asking when the next one is! So, we hope we continue receiving such wonderful support for our future projects," says Samiksha Shah, member of the Sukuma Twende Trust.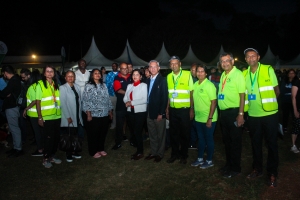 The funds raised from the Moonwalk will be used to support the Trust's projects that include building a sand dam in the Wote area, establishing libraries in public primary schools, providing computers and textbooks to New Dawn Education Centre and environment conservation projects which include planting trees in partnership with Mount Kenya Trust.
About Sukuma Twende Trust: Sukuma Twende Trust has been instrumental in organizing various fun events to raise funds for their numerous charity projects.
The trust, which was formalized in 2017, started in 2001 as an informal group of friends calling themselves "Sukuma Twende". They've been organizing events with a main focus on their four pillars: sports, education, welfare and environmental conservation.
Some of the Trust's previous projects include contributing towards the Mount Kenya Trust, building an ablution block at Cheleta Primary School, kitting public primary school children in football uniforms, fencing of the Aberdare Forest, assisting in refurbishing the Wawiye Path at the Nairobi Arboretum and a clean-up exercise at the Nairobi Arboretum. Sukuma Twende Trust's flagship project was the creation of the Amani Gardens at the Karura Forest, in memory of the victims of the Westgate tragedy.