Press Release: Global Trade Centre: Grand Real Estate
Turnup.Travel held the 5th edition of Nairobi Instagram Tour on Saturday 7th September and showcased Global Trade Centre. They held a sunrise shoot on the 36th floor of GTC Tower and an evening cocktail party at their swanky cigar lounge.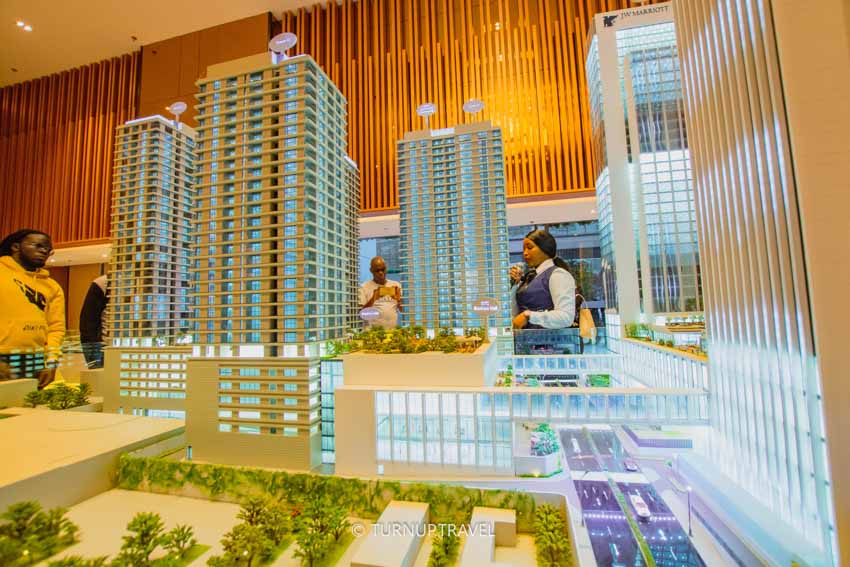 GTC is a new high-end urban complex in Nairobi, Westlands. It has a total investment of more than US$400 million, covering an area of about 30,000 square meters and a total floor area of about 300,000 square meters. It will be the tallest office tower in East Africa and a "3A Plus" business icon for Nairobi city.
It is Kenya's benchmark urban complex project and is set to change the skyline of Nairobi.
It houses the five-star JW Marriott Hotel a super high-rise office tower, high-end commercial apartments and an international boutique mall.
With 317 rooms, 52 suites and seven large conference halls, JW Marriott Hotel will be the most exclusive hotel in Kenya and probably East Africa. The apartment community is a 26-30-storey exclusive private club that offers life entertainment services such as Wine & Cigar Bar, Fitness Center  and a Private Cinema.