Outfit Ideas for Le Diner en Blanc
One of the most anticipated events this year is nearing and with such glamourous events, one of the most stressful factors is to find the appropriate dress to wear, especially when it's a themed event, in this case an all-white theme: – you definitely don't want to be that person who seems to have lost their way. The goal is to keep it elegant and classy but still bring your slay game to the table.
There are numerous stores in Nairobi where you can get some elegant dresses depending on your taste and preference. Here are some style tips you can consider when looking for the perfect outfit as well as places in Nairobi you can find them:
Fringed Jumpsuit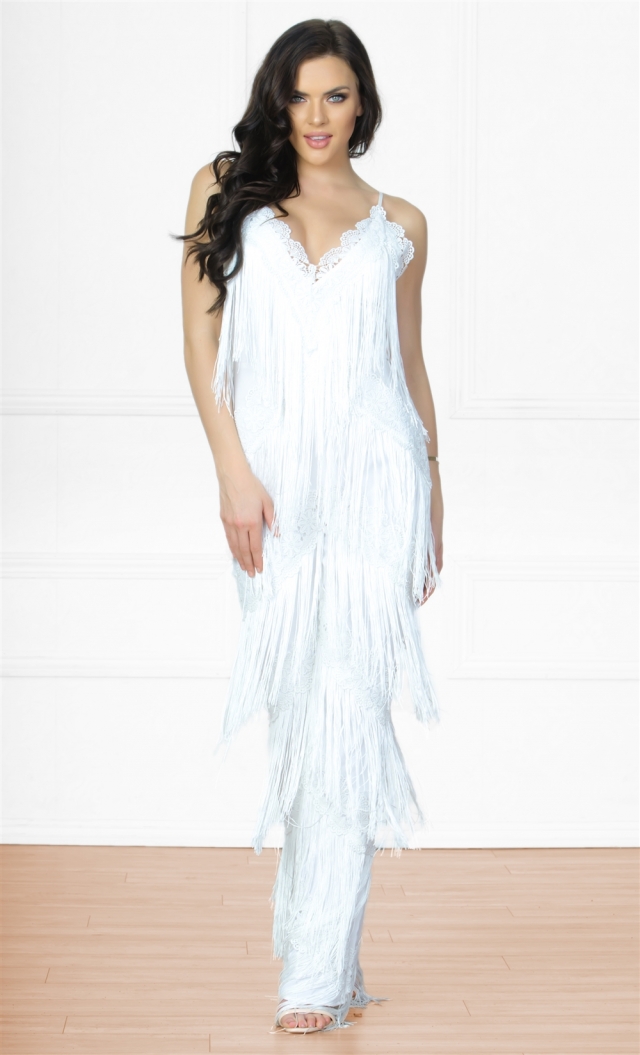 Photo Source: indiexo.com
The fringe-craze is now in full swing, from fringe bags, to fringe boots, fringe dresses and now fringe jumpsuits. They are a perfect statement outfit if you're the type pf person who likes to show up with a bang! You can match this with white sandal heels and a white clutch bag and you're set to go! The fringe jumpsuit is available at glamorous closet in Sky Mall, 4th Parklands avenue for Ksh. 10,000.
Bandage dress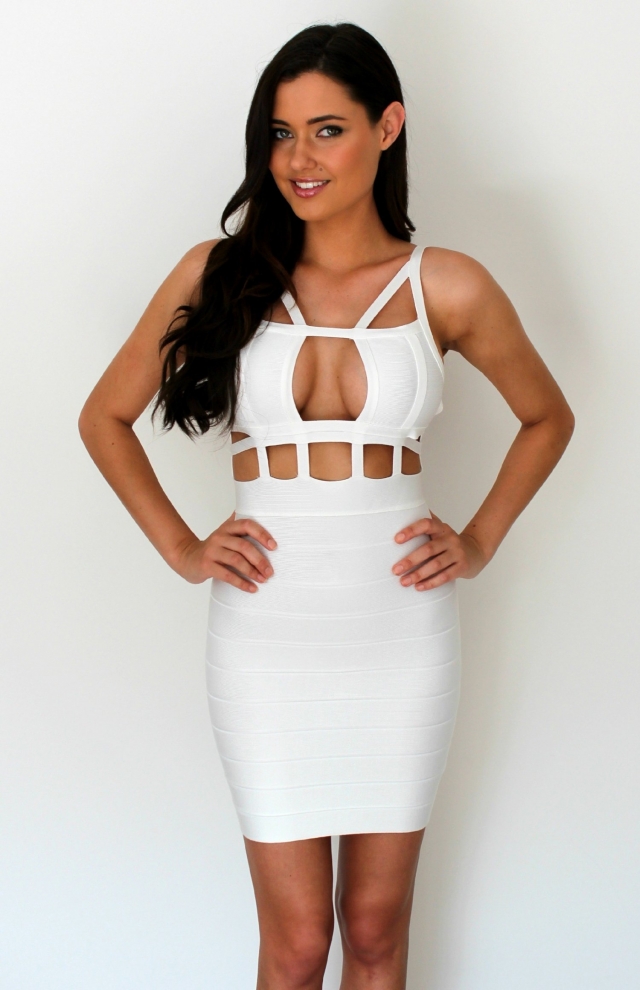 Photo Source: wheretoget.it
Who doesn't like bandage dresses? These things have a way of keeping everything in the right place! You can either get one of those flirtatious dresses with tonnes of cut outs: – the ones that require at least 5 months of constant exercising to look good in, or you can get the simple but classy ones: off shoulder ones that are below the knee. These beauties cost a pretty penny and can be found at haus of mednette, which is located  at Devan Plaza in Westlands, or glamorous closet (see previous paragraph for location details), or sashascollection: -No. 2 Metropolitan Estate, Chiromo Road, Off Riverside Drive. They range from Ksh. 6,500 to Ksh. 10,000 depending on design and retailer.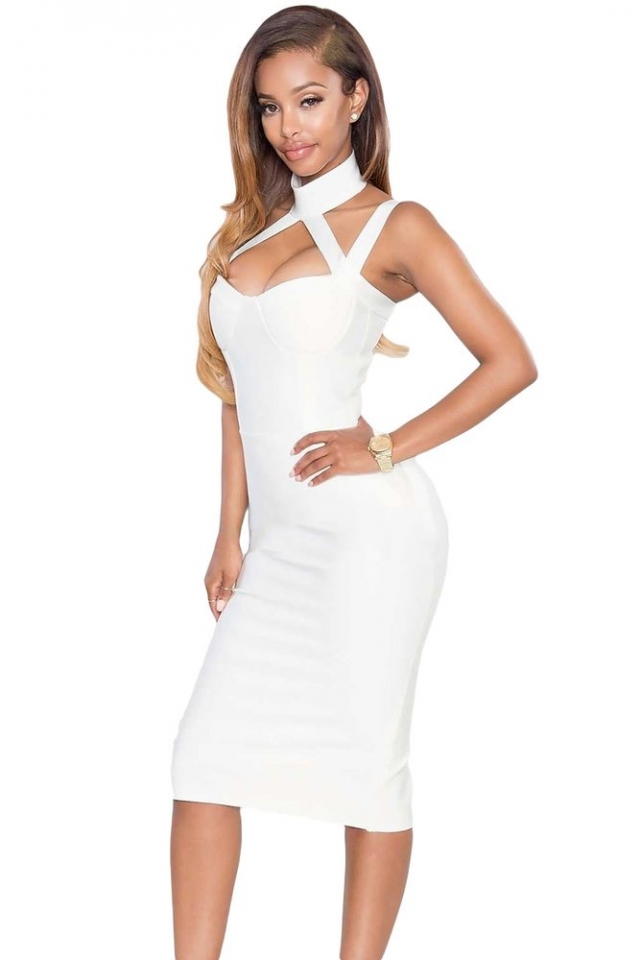 Photo Source: iconicenvy.com
Pant Suit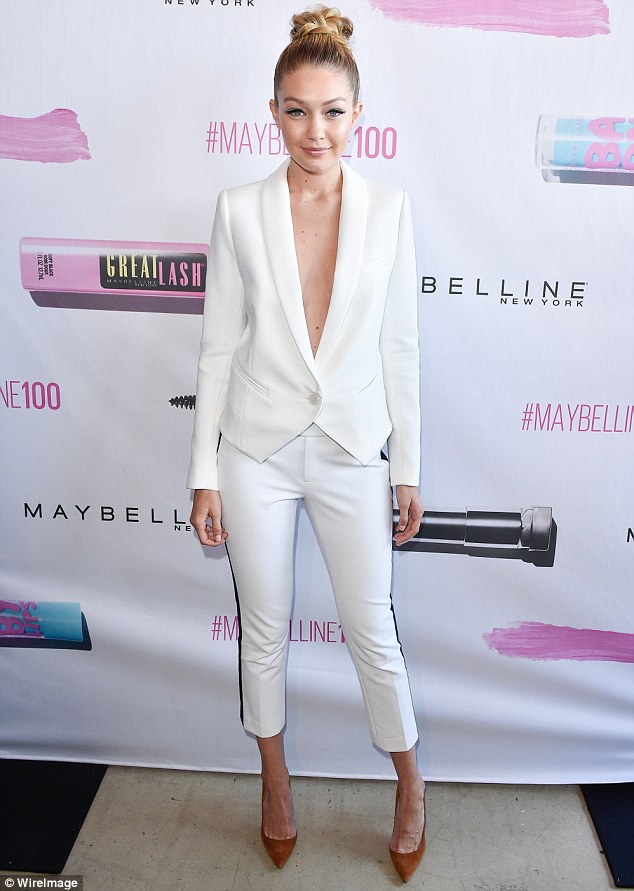 Gigi Hadid in an all white pant suit- Photo Source: dailymail.co.uk
You can agree with me when I say that there's something very attractive about a lady in a suit. As if that's not enough, the idea of ladies in an all-white suite is uber exciting. We all know to get a quality outfit, we have to be willing to depart with a good amount of money. You can either get a fashionable blazer (from @richqueenfashion on Instagram for Ksh. 6,000) with some detail (remember the theme is all white so don't go all out on the detail- keep it subtle minimum to none) and match it with some slim fit white jeans (which you can get on Instagram from stores like "labelle fashion and unique accessories "for as low as Ksh. 1,000 and white pumps (these you can get from Backyard Shoez for Ksh.4,500 or Sheikhscollexion -@sheikhscollexion- on Instagram for Ksh. 10,000).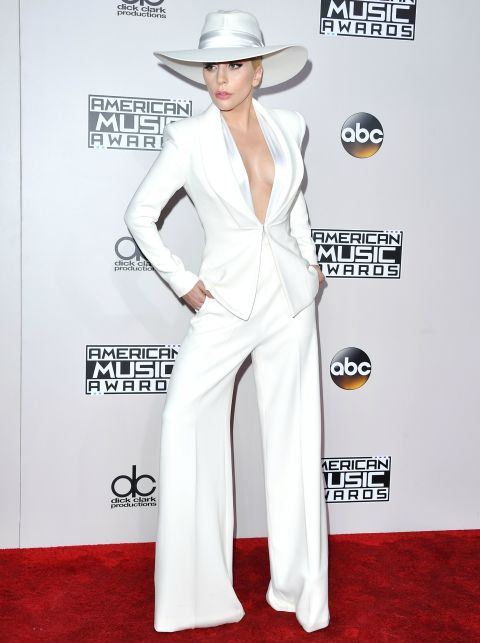 Photo Source: harpersbazaar.com
Another option is to tailor a suit. Local designers like Sewe Kenya and El Afrique would be able to help you come up with the appropriately designed dress.
Off-shoulder Dresses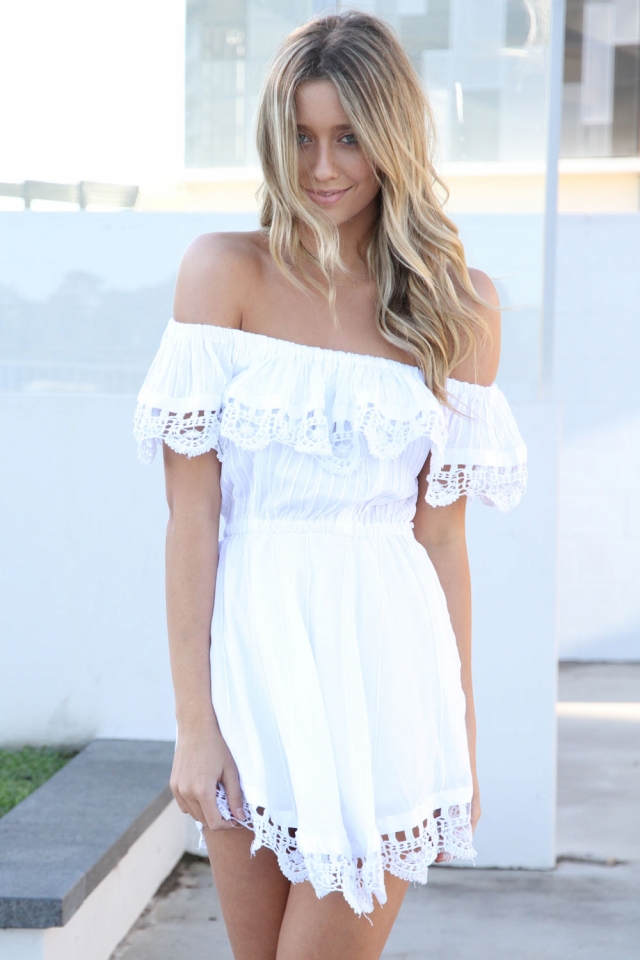 Photo Source: dressty.com
This is one of those trends this year that took the world by storm. They are perfect for an exquisite dinner like this one mostly because they give you just the right hint of sass you'd want to go for. There are many versions of the trend, you can either get the double-ruffled ones or single ruffled ones, spruce up the look with a white choker and you're good to go! They can be found at almost any online store in Nairobi like: stars joaillerie and b_trendy254.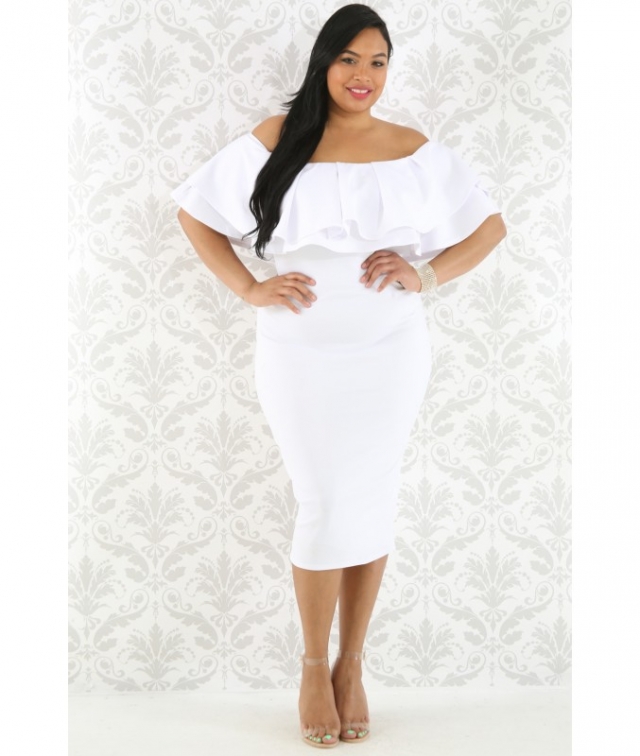 Photo Source: luxealoure.com
Crotchet Dresses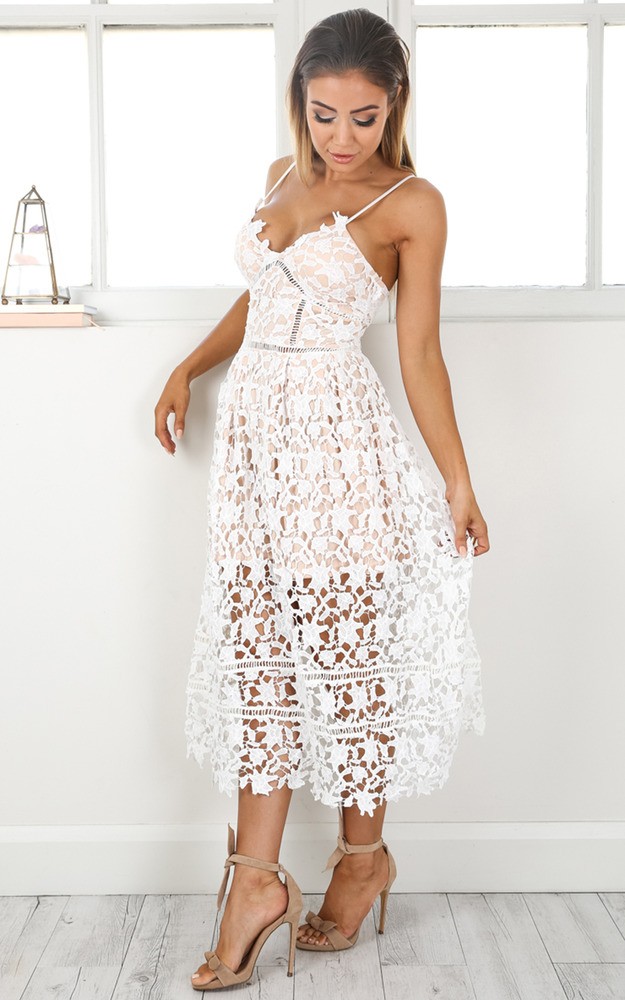 Photo Source: wheretoget.it
The crotchet trend also made its way back this year, and if you're the type who likes to keep up with the trends then this is your go to outfit. They come in different styles and can be mixed with lace or just full on threaded. There are local designers who specialize in working with yarn such as joheartyarns on Instagram and bohochic_ke all on Instagram.