Nyashinski Renounces His Twitter Account After Lying To Fans Of His Wife's Expectancy
Famed singer Nyashinski born Nyamari Ongegu has disowned a Twitter account using his name to lie to his fans. The Free hitmaker took to his Twitter account to set the record straight after the parody account made claims about his wife, Zia Bet.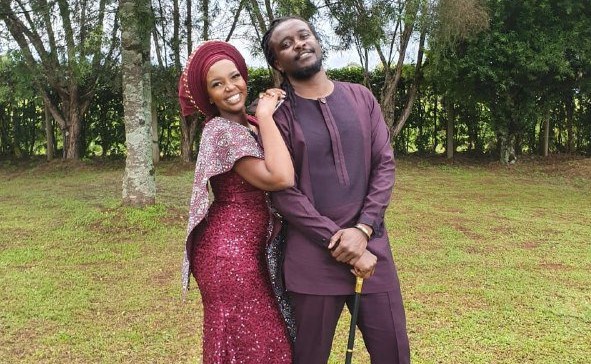 The fake Twitter account had indicated Nyashinski and his wife Zia were expecting their firstborn child in a few weeks.
"My wife and I expecting our firstborn in a few weeks time. I am gonna be a daddy soon," the tweet read.
Well, Nyashinski had seeminly gotten enough of the fake news and decided to call out those behind the social media rumours. Through his real account, the singer replied to the message with the word "clown" and an emoji of the clown.
Clown 🤡 https://t.co/lEt2DggSdM

— Nyashinski (@RealShinski) February 17, 2020

The fake Twitter account was probably created for entertainment and nothing else. This was, however, the singer was irritated by the parody. Iin a previous interview, he had to explain which of the two was his real account.
— Odd (@mwetich__) February 17, 2020

The couple has always kept their relationship away from social media, leaving fans speculating about their love life and the news about them expecting a baby. Fans will be waiting to see if the rumours from the fake account are true or just rumours.