Nature Trails within Nairobi
Studies show that nature is beneficial to our physiological and neurological well-being. Nature helps restore energy after mental fatigue from work or studies and contributes to improved work performance. Additionally, green spaces provide an opportunity for you to partake in physical activities which improve cognitive function and memory.  If you need a break from staying at home as we continue social distancing and staying at home to reduce COVID-19 infection rates, the various nature trails within the city are a good place to interact with nature. Here are some nature parks and trails in Nairobi and the surrounding environment;
Nairobi Arboretum
Located only 3 kilometres from Nairobi city centre in Kilimani along State House Road, Nairobi Arboretum consists of 30.4 hectares. It was initially established with the aim of trying out various exotic tree species. For this reason, the premises is home to over 300 exotic and indigenous tree species and over 100 species of migrant and resident bird species. The area is huge and vast and before Covid-19, it used to be popular for weddings, concerts and corporate events. Entry fee is only Ksh. 50 for adults and Ksh. 20 for children.
Karura Forest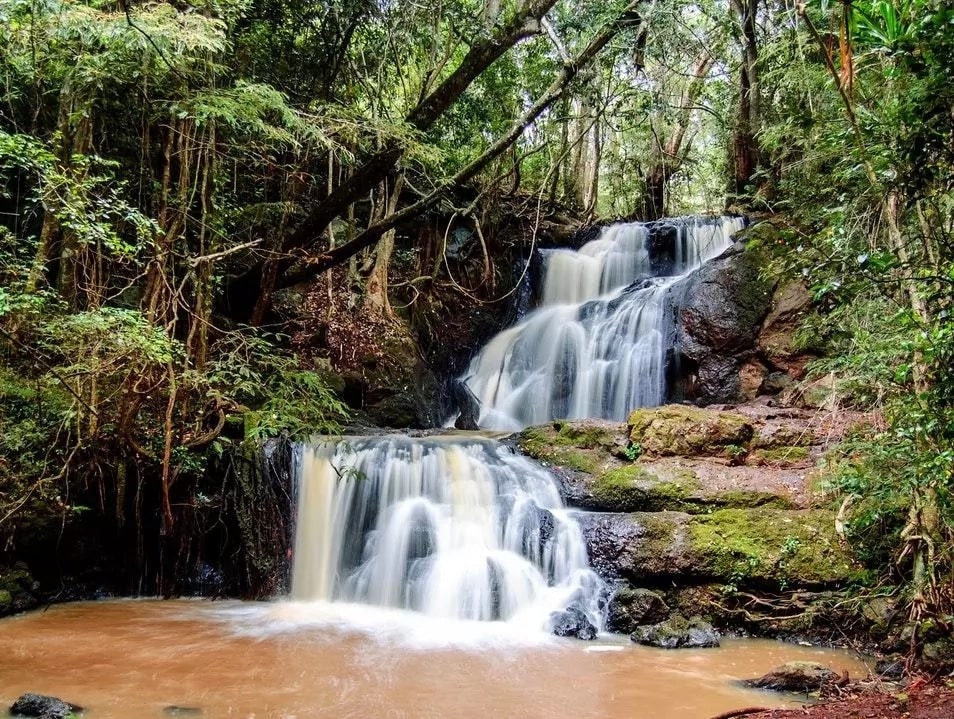 This is a large forest covering 1.041 Hectares which consists of three main parts separated by Limuru and Kiambu roads. The Forest has 6 gates but currently, only Gate A on Limuru road, Gate C on Kiambu road and Gate F on Thigiri Lane are open. The forest park has taken precautions to ensure the safety of both the staff and visitors is not compromised. It is open daily from 6.00 am to 7.00 pm with the last admission into the premises set at 17:45pm. There are mandatory health checks at the entrances and picnics inside the park are temporarily banned. Additionally, bikes are available for hire on the Kiambu road entrance. Entry fee ranges from Ksh. 100 to Ksh. 600 depending on age, nationality and residence.
Oloolua Nature Trail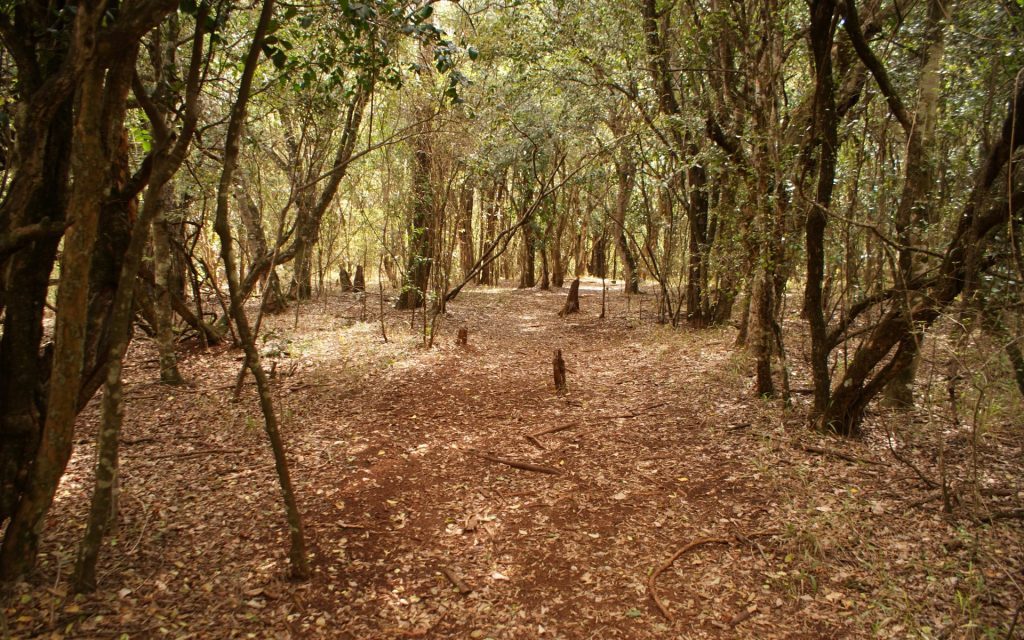 Oloolua Nature Trail is located in Karen in the indigenous Oloolua Forest. The nature trail only consists of 5km while the rest of the forest houses the Institute of Primate Research. The trail is full of sites such as a natural cave 37metres long, a beautiful waterfall that drains into the Mbagathi river, a papyrus swamp and a resting point covered with bamboo trees. As the trail is filled with hills and valleys, it is mostly suitable for walking. Admission fees range from Ksh 100 up to Ksh 5,000 if you go with a group.
Ngong Forest Sanctuary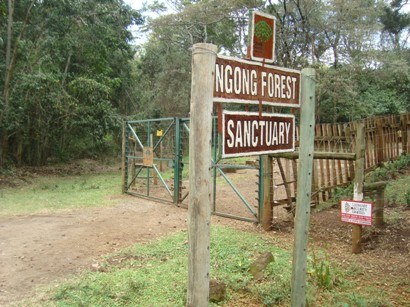 The forest is located on the outskirts of Nairobi along Ngong road and consists of 1.224 hectares. This forest was previously 2.9 hectares but with minimal barriers surrounding the premise, the land was grabbed. Much of the forest remains unfenced which puts it at risk of further grabbing. Activities in the area include walking, jogging, bird watching, biking and horse riding. Be careful to stay within the fenced area as danger lurks in the unfenced areas.
Ngong Hills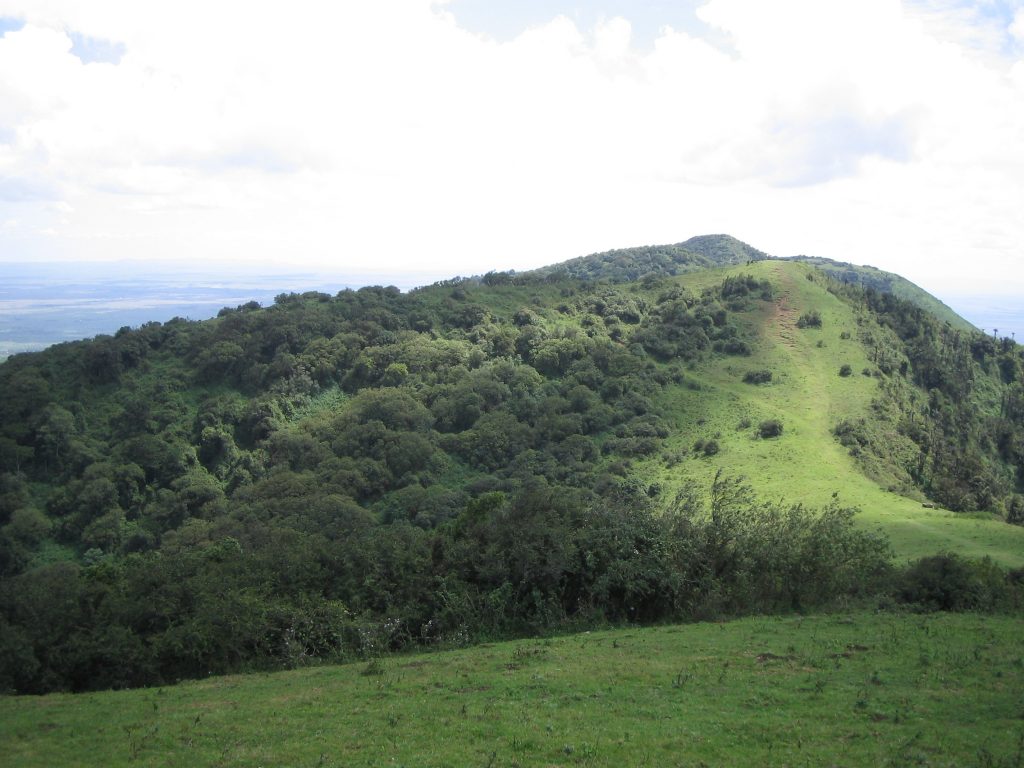 These are 7 peaks in a ridge along the Great Rift Valley located southwest of Nairobi. It takes approximately an hour from Nairobi City Centre to get to the area. The area is accessible from Ngong Hills Forest entrance and entry fees range from 200 for citizens and residents and 600 for non-residents. Armed guards are available to escort hikers on the trail from Ksh. 1500 to Ksh. 3,000. There is an organization offering restaurant services alongside Ziplining and Biking. The hills stand at 2760 metres compared to Nairobi's 1795 metres above sea level.
Pictures: courtesy