Mzazi WillyM Tuva Introduces "The Million Team" TMT to Kenyan Market
Mzazi Willy M Tuva of Mseto East Africa and The Million Team Kenya- a key International player in global financial market consulting, advisory, training and mentoring service, last Friday were joined by some of the local celebrities at a meet and greet to mark their entry into the Kenyan Market.
TMT has entered the Kenyan market with a vision of becoming a major player in provision of Online Forex Trading Education. Through their professional teachers TMT-Kenya is aimed at providing world-class and advanced knowledge on financial markets for a fraction of what other international companies' charge for the purpose of investing and trade financing in different international products.
TMT- Kenya will keenly focus on career men and women in diverse fields, students in higher institutions of learning and form four leavers in Online Forex Trading. This is a skill that will empower the youth to make money in the Forex Markets as they carry on with their mainstream career courses.
Professional citizens of this country, Kenya and beyond will have an additional source of income where they can make profits through Forex Trading at the comfort of their home or offices. We train students to become seasoned Forex Traders and guide them on how to access the advanced trading platforms from incredible brokerage firms.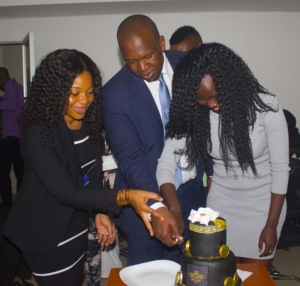 TMT-Kenya is a registered company set to bridge the gap between unemployment crisis in Kenya and business opportunities offered by global financial markets.
Present during the Meet and greet were local celebrities – Bahati, Mr. Seed, Refigah of Grandpa records, DJ Flash, Mwafreeka among others.