Mambo Online: Shopping & Selling Made Easy
Looking for an e-commerce platform that doesn't ask you to confirm if you're a robot countless times and won't delay transactions for days on end? Mambo Online promises a  seamless buying & selling experience for vendors and customers. 
Mambo Online is the ultimate one-stop shop. You can buy almost anything on this platform.  From electronics to footwear to clothing to toys to alcohol to home décor and even a box of gooseberries from their Food Market if you're making sorbet over the weekend. 
Your choices are almost infinite on this platform! Their prices are unbeatable and they always have crazy discounts on select items. You can get up to 40% off on items including the latest gadgets.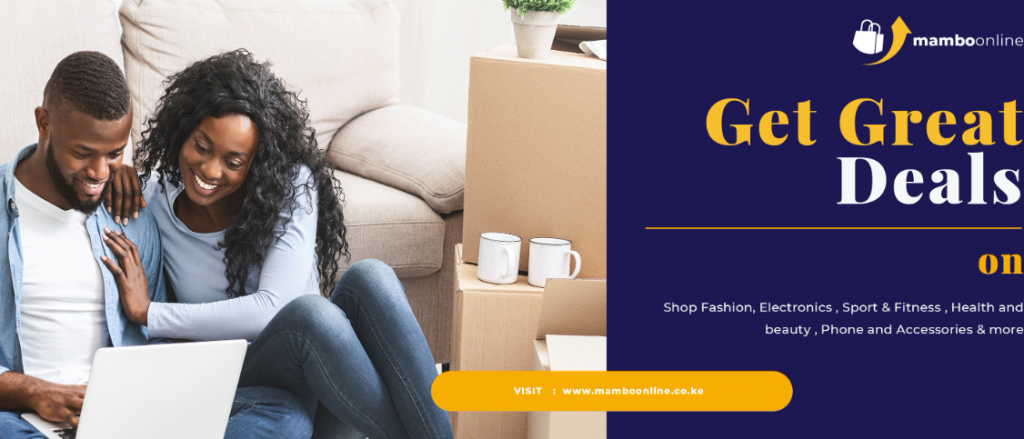 With Mambo Online, what you see is what you get. They're not in the business of deceiving customers. You don't have to worry about receiving a dummy screen when you ordered that flat screen TV. 
Delivery outside Nairobi takes 48 hours. A wide range of safe and reliable payment options are available, including Visa/Master Card, PayPal, Airtel money, MPESA, and Equitel. 
Interested in partnering as a seller? The platform is user-friendly for vendors, enabling quick sign-up, upload of products, real-time stock & price management. Mambo Online handles the logistics on behalf of the vendor, and purchased items are delivered on the same day to the buyer's preferred location.
Vendors can be  assured of  access to a vast client base providing greater potential for increased sales (scale) while affordably attaining and maintaining the digitization of their business. Mambo online ensures payments for items sold (and services offered ) are made to sellers in a timely and organized manner. 
Here's how it works:
A vendor must confirm the order once it has been placed, after this is done, the vendor confirms the availability of the product then approves it for delivery. This makes things easier for both parties because it prevents the customer from buying a product that is not available.
This enhances the transparency of the transactions on Mambo Online. It also provides tools that a vendor may need to set up and sell, manage their stock, pricing, and so much more on the seller portal with end-to-end encryption.
Opening an account for both the customer and vendor is free of charge. Payments are made every time on the vendors' Mambo Online wallet and vendors make transfers to other vendors, to their mobile money account or bank account, or pay bills. Mambo Online handles the logistics for the vendor by ensuring the product is delivered to the right customer.
If you have a problem with your purchase or need support, you can always call them on 0110 007 000
or email Support@Mamboonlineltd.Com and they'll handle your queries promptly. 
Follow them on social media for daily updates and a chance to win an original football jersey of your choice.
Thinking of Easter Shopping? Visit Mambo Online here or Download the app for the ultimate shopping experience.