Kimathi Day: Interesting Facts you Should Know
Dedan Kimathi was a rebel field marshal fighting the British colonial authorities in Kenya during the Mau Mau rebellion of the 1950s. February 18th is commemorated as Dedan Kimathi day, an unofficial holiday in his honour in Kenya and around the world. This year will mark 63 years since his execution by the British colonial forces in Kenya. 
Here are some interesting facts about Dedan Kimathi:
Kimathi was born in Thege Village, Tetu division, Nyeri District. His father died in September 1920, a month before Kimathi was born.
His middle name, Waciuri, connotes self-reliance.
He enrolled for formal education at the age of 15.
He was a passionate writer, and wrote extensively before and during the Mau Mau uprising. He was a Debate Club member in his school and also showed ability in poetry. 
In 1940, Kimathi enlisted in the British Army, but was discharged after a month, allegedly for drunkenness and persistent violence against his fellow recruits.
He had a short stint working as an untrained teacher between 1947 and 1949.
In 1949 he joined the Kenya African Union (KAU), the first African national political party in Kenya.
He joined the Kenya Land Freedom Army also known as the

MauMau

in 1950 and was in charge of oath administration.
After a relentless campaign to capture Kimathi and his insurgents, the British colonial government's tribal police captured him alone early on October 21st 1956.
A court presided over by Chief Justice O'Connor and with an all-black jury of Kenyans sentenced him to death while he lay in a hospital bed at the General Hospital Nyeri. His appeal was dismissed, and the death sentence upheld.
In the early morning of 18 February 1957 he was executed by hanging at the Kamiti Maximum Security Prison. He was buried in an unmarked grave, and his burial site remains unknown to this date. The British Government has never released classified information about his death despite  international appeal.
He has  streets, a University and a foundation named after him.
  A statute was erected in his honor along Kimathi street in Nairobi in 2007.
Here's a Kimathi Day commemoration event you can attend 18/2/21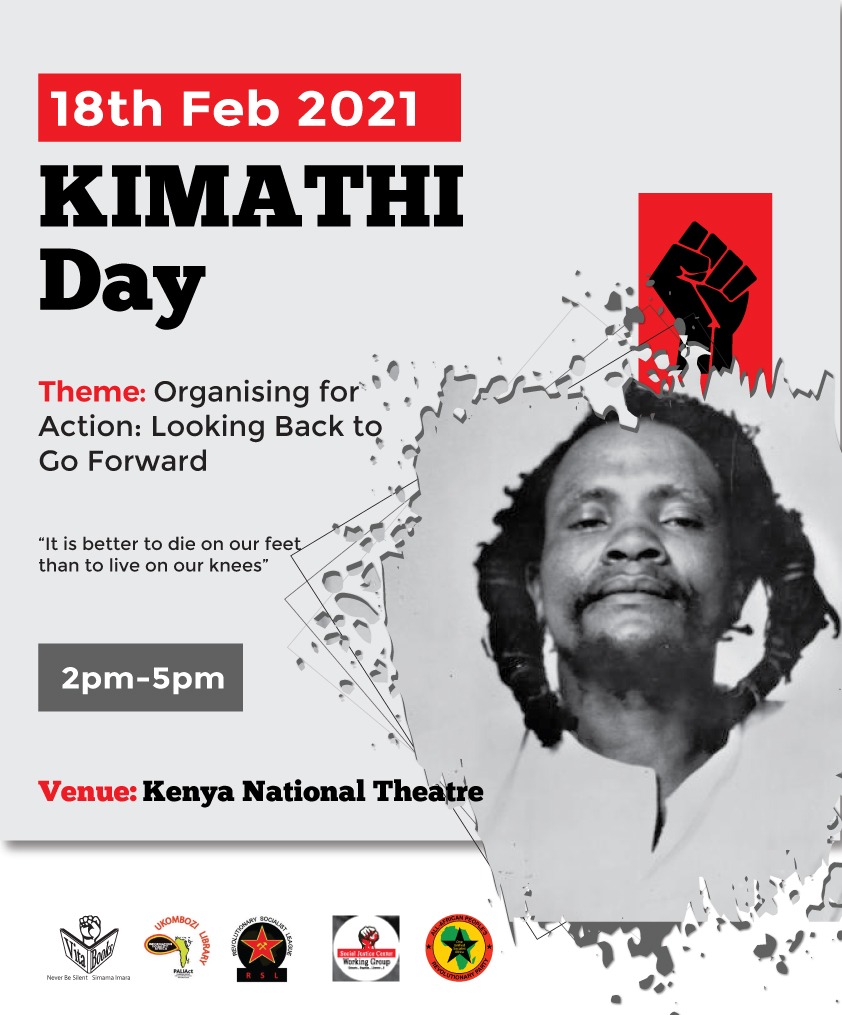 *Source: Kenya National Archives.