Kids and Teens Holiday Programmes To Look Out For This Week Nov 11-Nov 15 2019
Ah, the long, lazy days of November/December. Lie-ins, no work and endless days of doing whatever you want to do. For the kids, that is. It's that time of year again – schools have closed and the holidays are here!
Obviously, watching TV all day isn't going to cut it, but how does the busy parent keep their kid occupied and productive during the holidays? Well, mum and dad, we've got you covered. Here are some ideas for programmes and activities for kids across Nairobi this Week Nov 11-15th.
Tinker STEM Class
Tinker Education is a STEM curriculum-based program designed by EMCAST, South Korean Education Technology Company. At our Nairobi learning centre kids explore computer science & life science concepts through programming (coding) & physical computing activities to maximize their critical thinking ability and develop 21st century skills.
Suitable For Ages: 5 to 15 years old Saturday Sessions on going this Wednesday and Saturday from  9 :00am-11:00 am and 1:00-3:00pm  Location: 2nd floor, Edulink International College, Ndemi-Ngong Road Nairobi. See poster below for contact details.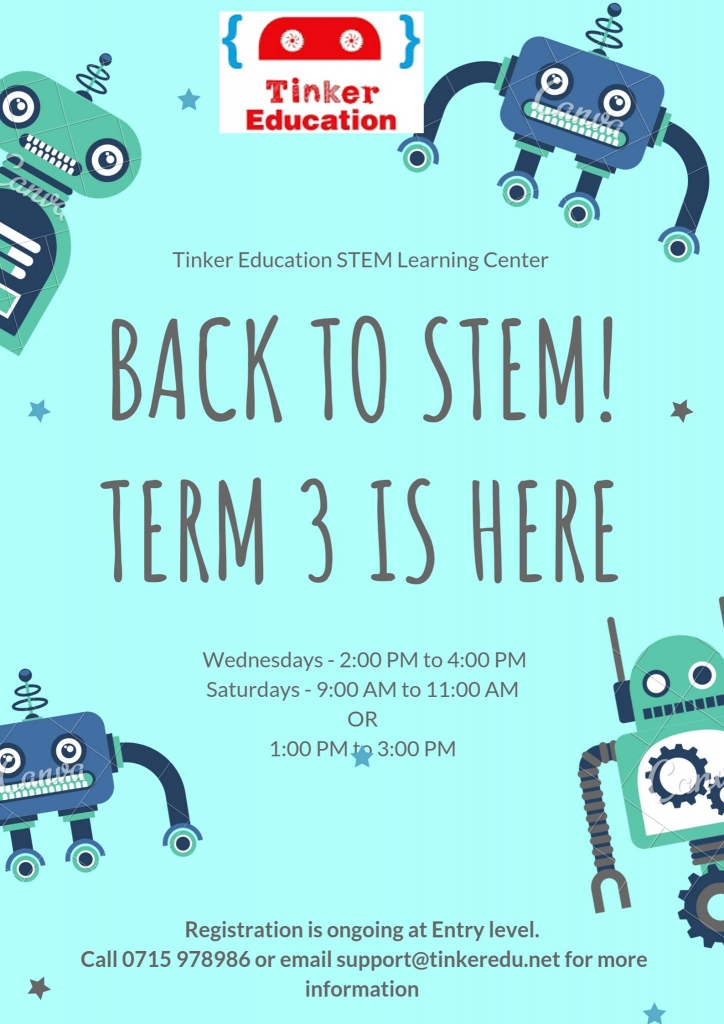 Friendship Camp
Kids Fun Factory have a whole week of activities lined up for the kids and hey promise them a grand time!
Where: Pick up and drop off, Valley Road Arcade: 8:30 M – 4:00 pm
From: 11 Nov 2019
To: 15 Nov 2019
For who: Kids
How Much: Per day rate KES 2,500 Per Child. KES 9,500 Per child The entire week. M-pesa: 0706511784. Snacks provided.