Jack Daniel's Shake it up With Virtual Bartender's Mentorship Program
Premium whiskey company Jack Daniel's wasn't going to let the party stop amid this pandemic. Even at a time when the hospitality industry has been negatively impacted globally due to COVID-19, the Tennessee-based distiller successfully launched and executed its inaugural virtual, bartender's Mentorship Program. What was initially supposed to be a one-on-one mentorship program was ingeniously turned into a digital cocktail 'campus'- The Jack Daniel's Tennessee Campus.
The Tennessee Campus is designed to provide Kenyan bartenders the opportunity to master their craft through an all-round educative and entrepreneurship initiative
The ethos of mentorship and innovation is at the heart of the Jack Daniel's brand with the underlying belief that 'every day we make it; we'll make it the best we can'
A first time initiative on the African continent, Tennessee Campus mentors included: Nidal Ramini – Jack Daniel's Head of Advocacy (based in the UK), David Mwangi Mutunga – Jack Daniel's Brand Ambassador, Brian Owango – Managing Director Aqueous and Paul Gachohi, Director Nairobi Bar School.
Over three weeks, bartenders were mentored on topics covering entrepreneurship, creativity and delivering quality and consistency with their cocktails. Jack Daniel's made sure all 60 selected participants had an all-expenses paid starter pack with all the essentials needed to participate in the program.
Nidal Ramini encouraged bartenders to harness their 'entrepreneurial spirit' and to own their own brand whether individually or as part of a team in the workplace.   "Entrepreneurial spirits thrive on meeting the next challenge. I encourage you to challenge yourself, your teams to do things better and to be a little more unique".  Ramini emphasized.
Echoing his sentiments, cocktail connoisseur and entrepreneur Brian Owango said the current material conditions presented an opportunity for each bartender to embrace an entrepreneurial mindset and actively work towards mastering their craft and marketability amid difficulties in the industry at this time.
David Mwangi Mutunga, Jack Daniel's East Africa Brand Ambassador noted "At Jack Daniel's we believe firmly in the spirit of entrepreneurship and career development. In these challenging times we felt strongly that this was our moment to help our industry. Not only are we able to give passionate Kenyan bartenders skills to master their craft but also a medium to showcase their talents."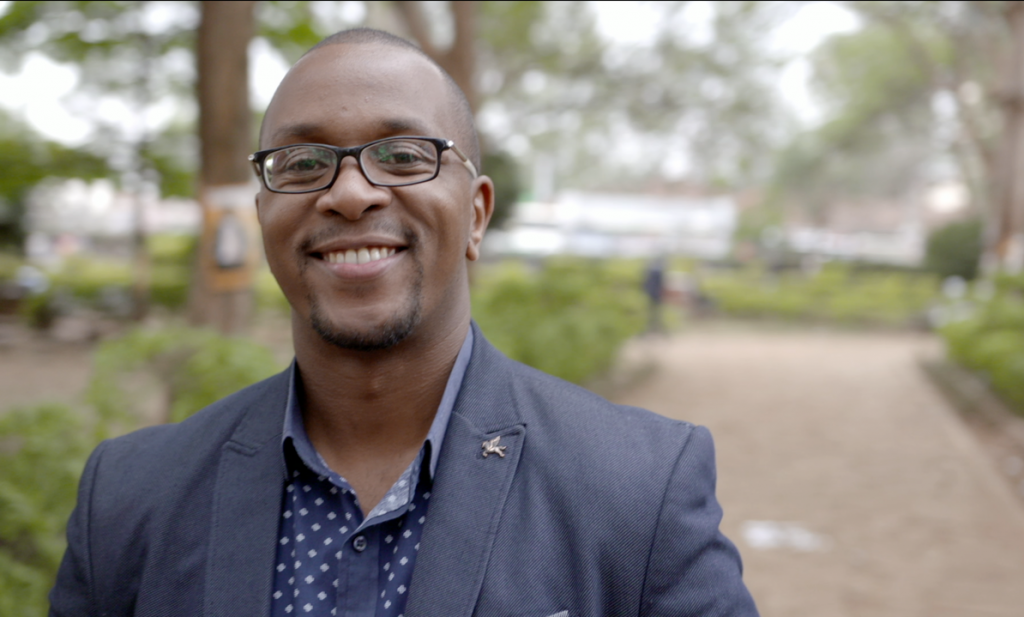 One of the mentees, bartender Maniche Ojuk said he was grateful for the program as it awakened the entrepreneur spirit in him "I've always had second thoughts when it comes to entrepreneurship. But this program will truly be a game changer in how I see things".
All Tennessee Campus "alumni" will receive an enviable certification and accreditation from the distillery
 So what's next after wrapping up Tennessee Campus 2020? "Each bartender will be encouraged to put their skills to the test on the digital platform. For this, we'll be rewarding them with monetary compensation as a means to help them generate much needed income". JD's East Africa Ambassador David Mutunga said.
KenyaBuzz caught up with David Mutunga and he let us in on a few things:
On selecting the 60 Tennessee campus participants: 
"We had a database of bartenders we've worked with at various Jack Daniels  events over the years and reached out to those we considered a great fit for Tennessee campus. We also consulted industry leaders who recommended some of the best talent out here".
When the next Tennessee campus will be rolling up: 
"With all that's going on with pandemic, it's a wait and see game. Perhaps sometime next year. Keep tabs on our social media platforms for the announcement".
How to be part of the next Tennessee Campus experience: 
"Reach out to us on our social media platforms if you're a bartender who aspires to master your craft and have the passion and drive to create amazing cocktails and we might consider you."
How he takes his whiskey:
"Neat, always".