Interview with Children's Book Author, Namita Mediratta
Namita Mediratta is a modern day superwoman. The mother of three is a children's book writer who is the brains behind "My Story and Me".
"My Story and Me" creates unique, personalised books for children based on their names. Written by Namita, the stories are filled with fun, magic, and facts about animals and the Masai Mara in Kenya.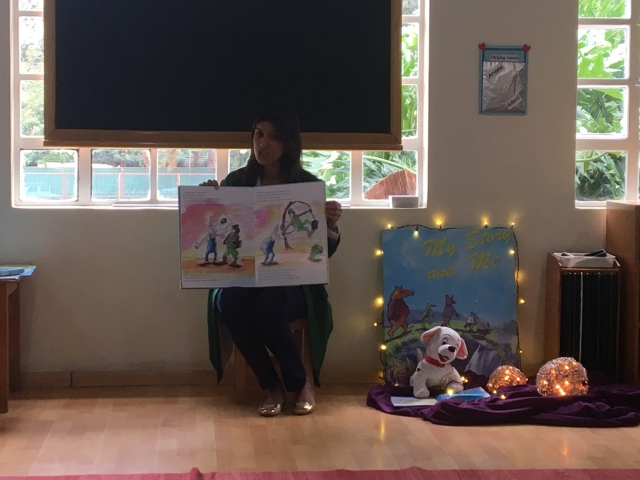 Photo Courtesy of Namita Mediratta
Prior to becoming an outstanding writer, she served the UN in Somalia in various capacities during a 14-year stint. Some of the publications she worked on include "UN in Somalia", a coffee-table publication describing the work of the UN in Somalia in 2015; the "Somalia Human Development Report, 2012", an award-winning report that focused on youth empowerment; and five thematic reports on the "UNFPA Population Estimation Survey Report", published in 2016.
What ignited your passion to become a children's book writer?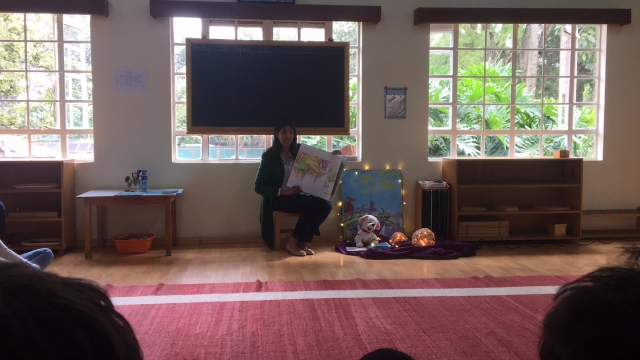 Photo Courtesy of Namita Mediratta
The books I avidly devoured as a child stayed with me (figuratively, not literally). I imagined sitting on a silky, pale yellow flower, like "Thumbelina", and was engulfed in a haze of fear while I read "The Diary of Anne Frank". For a long time, I wanted to offer the same kind of memories to young children – stories that find a place in their hearts.
When I began to read to my own children, I noticed the need for diverse books for children – books from a contemporary Africa, where both girls and boys are empowered agents of change. That drove me to try to change the rhetoric and write my own stories for children.
How did you come up with the concept of "My Story and Me"?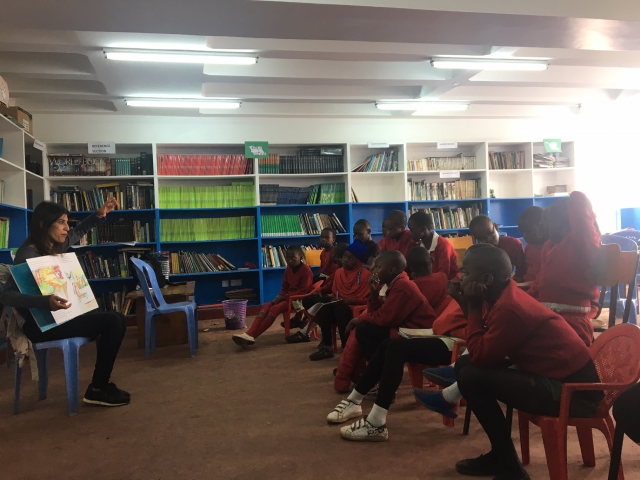 Photo Courtesy of Namita Mediratta
One of my partners at "My Story and Me", who is the publisher of our books and proprietor of PerfectPics, Anuj Kent, came up with the idea. He specializes in high quality print-on-demand, which works for the business, as he creates individual books.
Looking back, I believe that every piece of our lives' jigsaw puzzles falls into place at the right time: After I had my second child, I enrolled for the "Ignite Incubator" workshop, run by a friend called Amy Selbach. That really got me buzzed up about pursuing my passion to write for children.
Soon after that, I was at lunch with a few girlfriends, and I dreamily announced I'd like to write a children's book. As luck would have it, Rekha, Anuj's wife told me about his idea, and asked if I would be keen to join him in his venture. Ecstatic, I ran some of my work by him, and the next thing I knew, we were looking for a talented illustrator to join the team – whom we also, incidentally, found in our backyard. Charles Otieno happens to be Rekha's art instructor, and is now a partner in the business.
What is My Story and Me all about?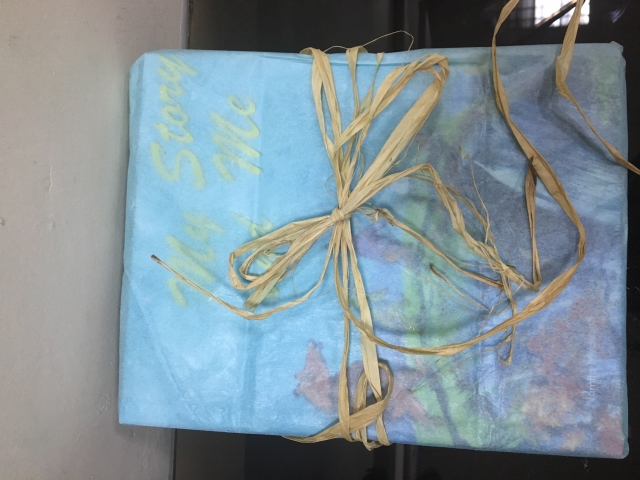 Photo Courtesy of Namita Mediratta
"My Story and Me" books are really the best gift you can give a child. A personalised dedication at the front of the book makes them special keepsakes, filled with stories that empower children to believe in themselves. We string together a set of short stories to magically spell out a child's name at the end, which makes each book unique to each child. And that's not all – our books are splashed with fun facts about Africa and animals, which leaves children curious about and in awe of the world around them.
Each animal in our stories presents children with gifts – life lessons that they can keep with them forever.
Our bespoke books are easy to order. All we need is the name of the child receiving the book, the name of the person gifting the book, and a delivery address.
How many books have you written this far into your career? Which counts as your best and which one has been the most challenging respectively?
"My Story and Me" is the first children's book I have written and published commercially so far.
However, I have manuscripts for two new children's books sitting on my laptop – one that describes how day and night come about and another about a little girl who needs a nudge to start exploring food, especially food from around the world.
I have been writing for various UN agencies as part of their communications work for the last 15 years. Some of my work includes the "UN in Somalia", a colourful coffee-table publication describing the UN's work in Somalia (2015); "The Population Estimation Survey for Somalia, 2016," a series of reports on a population survey conducted in Somalia; and a comic book that raises awareness of the Millennium Development Goals in Somalia (I worked with Amin Amir, a renowned Somali cartoonist on this). I also worked on the award-winning 2012 Somalia Human Development Report.
I can't say I have a soft spot for any particular publication, or that I found any particularly challenging. I am passionate about writing, and, like many people who are passionate about their work, I usually eat, sleep and drink anything I am writing. At the moment, I have to add, I am enjoying reading my stories to young children – their expressions while they listen are invaluable!
What are some of the challenges you face in your career?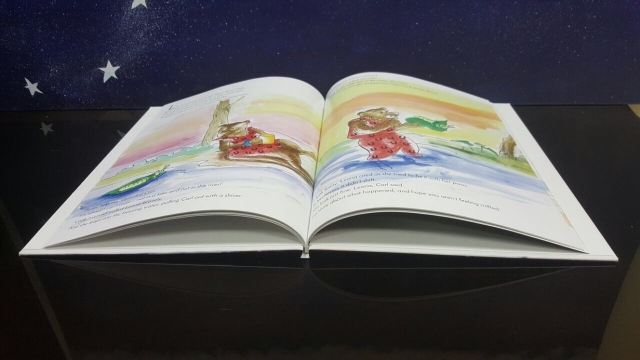 Photo Courtesy of Namita Mediratta
One of the most challenging things about writing is actually putting yourself, or your work, out there, into the world.
Self doubt can also be quite crippling. It is common in writers, but I question my own writing a lot, and have had times when I look at something I've written and published and wonder why I didn't use different words to say the same thing. In fact, before "My Story and Me" stepped out into the real world, I suffered from a terrible bout of the "imposter syndrome". I felt I wasn't really good at writing and was dismissive of my own accomplishments. However, my awesome husband, loving family, super-supportive friends, and indomitable partners at "My Story and Me" encouraged me to have more faith in myself.
How was it like working in Somalia?
I was based in Kenya, and visited Somalia for work. I really enjoyed it. The Somalis are some of the warmest people on the planet, and go out of their way to support you – and feed you — if they know you're out to work with them to improve things. Of course, you have challenges like insecurity and working in the sweltering heat when you are "on the ground", but I have to credit the teams I worked with, who made it so much fun despite the challenging working conditions.
Some of my best memories are from my time at the World Health Organization. I had gone down to Brava, in Lower Shabelle, to supervise a polio vaccination campaign with a Palestinian colleague. When we entered our guesthouse, we were shown around and introduced to a large bathtub filled with Americano-coloured water, and spiders and other invertebrates of all shapes and sizes. The shower wasn't working. Needless to say, we went through gallons of antibacterial agent. That trip I had mobs of young, happy Somali children chase me – some kept trying to feel my hair — yelling out, "Amitabh Bachchan! Amitabh Bachchan!" (He's a popular Indian actor). I must admit I did secretly sneak a peek at the car mirror to see if my eyebrows were too bushy, or if my moustache needed work, but I figured they were just big fans of vintage Bollywood.
What advice would you give anyone looking to follow the same career path?
Believe in yourself. If you have a good story to tell, share it, be confident about your own skills, and surround yourself with people who believe in you.
Also, park your manuscripts away for a while and revisit them after some time; you will be surprised at the blind spots you uncover.
What is the one thing most people don't know about you?
I must have a tub of nail varnish in my tummy. It sounds gross, but I bite off, and eat nail varnish (and chalk, actually), every now and then.
To order the 'purr-fect' parcel of magic for a child you love, please visit  www.mystoryandme.co.ke, call 0700 676 676 or email info@mystoryandme.co.ke. All we need is the name of a child you think deserves this bespoke gift, the name of the person presenting the book, and a delivery address.