INEOS 159: What The Fuss? All You Need To Know
Eliud Kipchoge aims to break the two-hour barrier in the marathon this weekend as part of the INEOS 1:59 Challenge.
The world record-holder over 26.2miles aims to create history in Vienna.
Arguably the greatest marathoner of all time, the Kenyan owns the official world record after posting 2:01:39 at the Berlin Marathon last year.
 This attempt will be unofficial, by IAAF standards, and mirrors his Nike Breaking2 project from 2017, where he ran around the famous Monza race track in Italy, finishing in 2:00:25.
Why the fuss all over social media?
Here's Everything You Need To Know: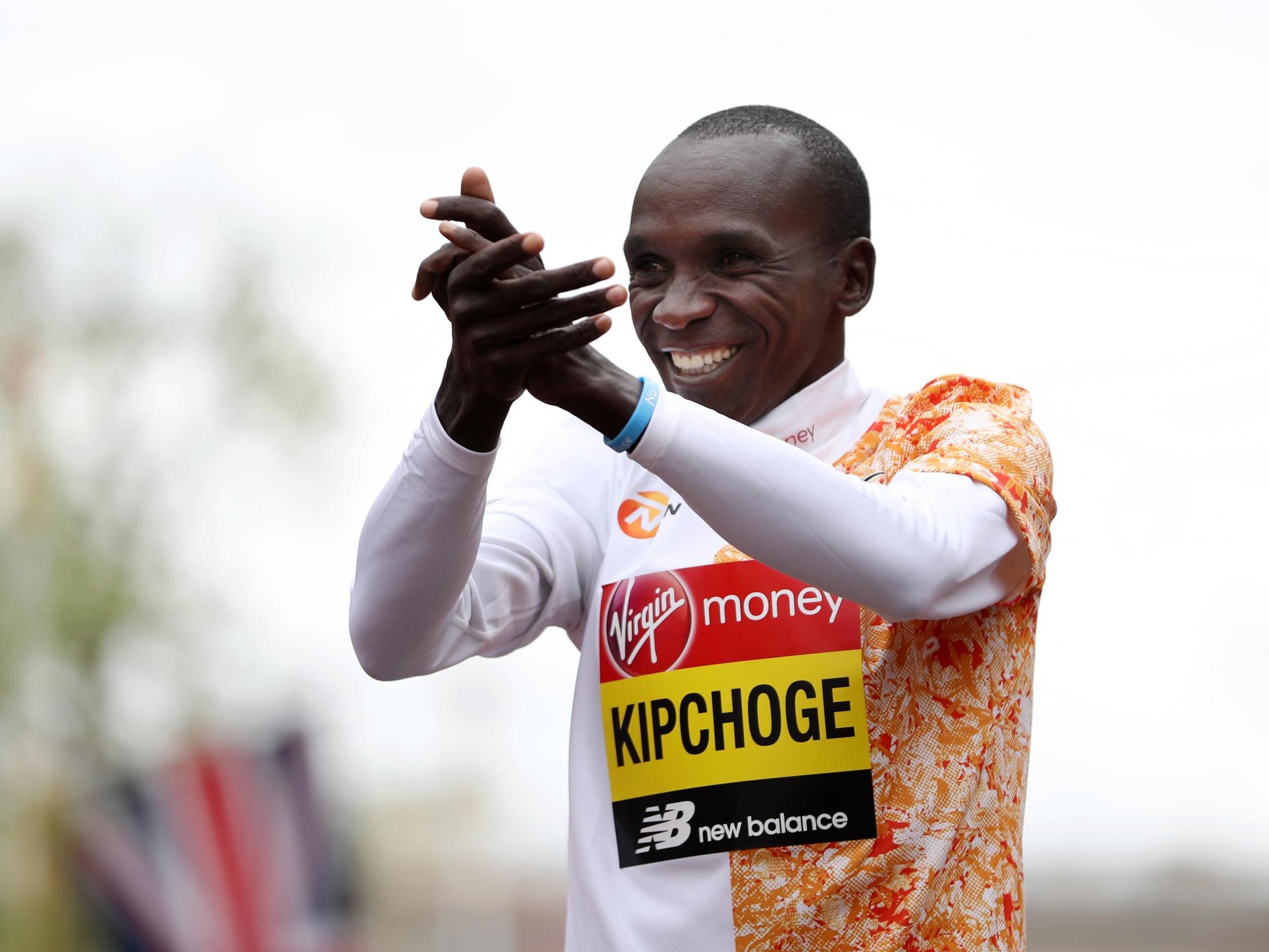 Who is Kipchoge?
Kipchoge is perhaps the best candidate in the world to attempt such a historic achievement in breaking the two-hour barrier for the marathon.
A four-time champion of the London marathon, having won the last two editions, as well as a two-time winner in Berlin and a solitary victory in Chicago to go with his Olympic gold medal.
What is the 1:59 challenge?
Ineos have sponsored the event, which will take place around the 4.3km stretch on the Prater Hauptallee in Vienna, Austria, with 4.4 laps required to complete the marathon distance.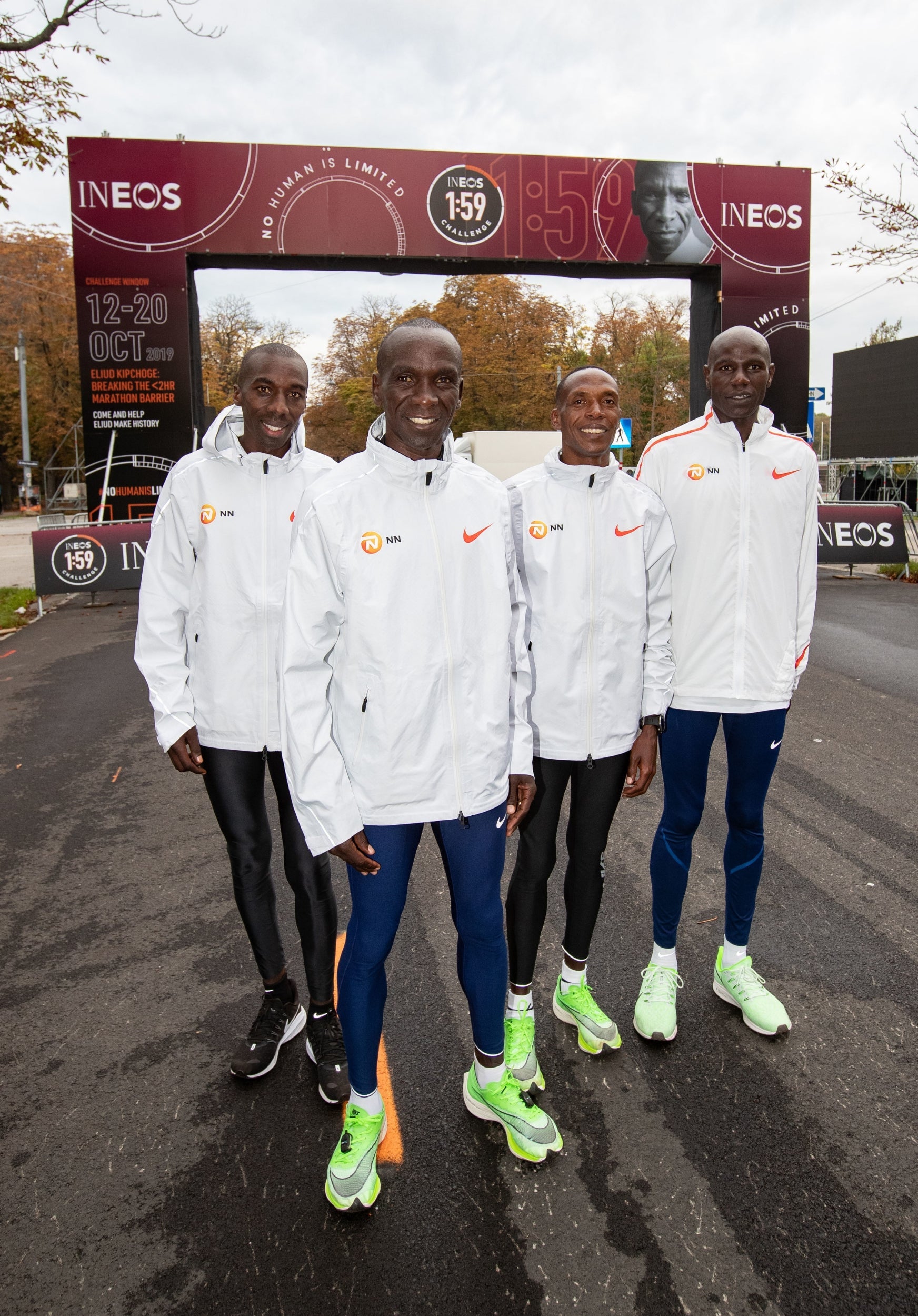 Will it be a world record? 
No, there are no other entrants for the challenge (though Jonathan Korir, Augustine Choge and Gideon Kipketer will act as pacemakers), meaning Kipchoge's attempt will contravene IAAF rules, as there will be 41 athletes providing him with the requisite pace, rotating in and out, as well as protecting him from the wind.
A world record attempt could be valid if the pacers did not rejoin the race, but this is not the case here.
When is the attempt?
The challenge will take place on Saturday 12 October.
The final start time will be confirmed on Friday, but will be between 5am-9am CEST (4am-8am BST).
Kipchoge prefers the weather to be between seven and 14 C, with humidity beneath 80 per cent, meaning it should start in the early hours of the morning.
Ineos will broadcast the challenge on their official YouTube channel here, meaning it can be live streamed from mobile devices.
 But NTV will also show the challenge live tomorrow.
The numbers
Here are the numbers Kipchoge must hit in order to break 2:00:00. Kipchoge will need to sustain a 4:34 minutes per mile pace over the distance to complete the challenge.
100m: 17.08s
200m: 34.17s
400m: 1 minute, 8 seconds
800m: 2 minutes, 16 seconds
1,500m: 4 minutes, 16 seconds
5,000m: 14 minutes, 13 seconds
10,000m: 28 minutes, 26 seconds
Half-marathon: 59 minutes, 59 seconds
Kila la heri to Kipchoge!